Hello all. Should I stick with this bike or try and get a new one?
---
My parents recently got a new bike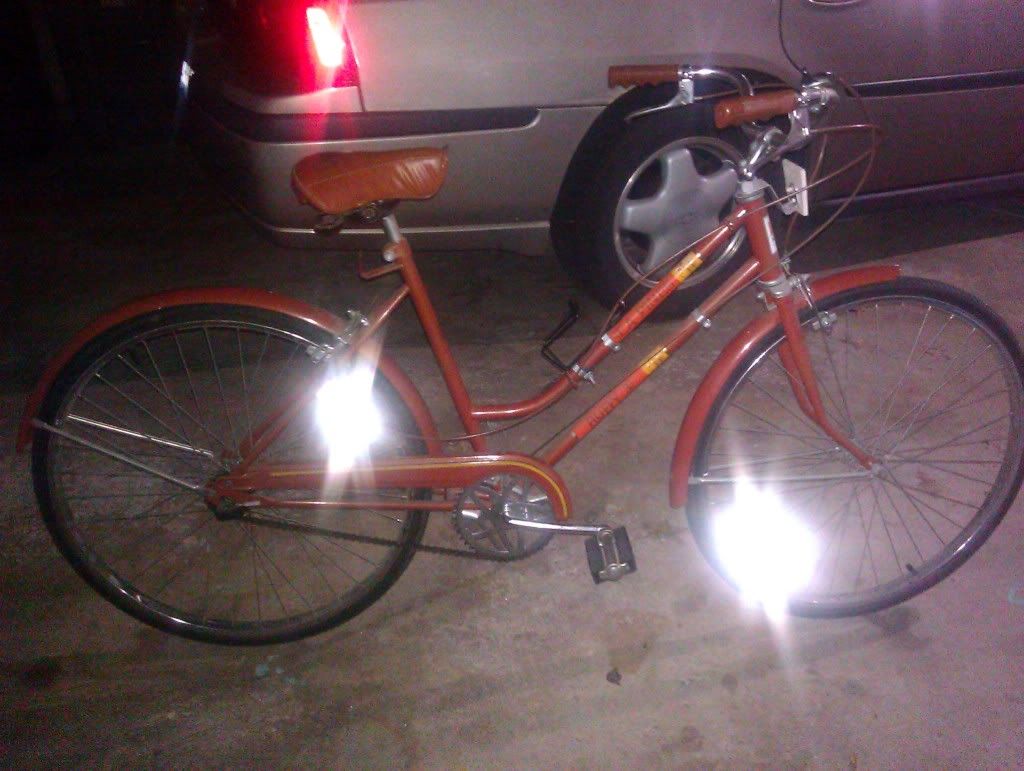 and It's been pretty good to me considering I'm 6'2 and 230 lbs. I had a blast since it was windy and I haven't ridden a bike in forever. I only got to ride it for about 2 and a half miles since it started raining. The only problem I have with it is that the back wheel goes down when I sit on it and the squeaky seat.
The bike from what I got from the body is a "Sea Pines Huffy 3 gear" and my parents got it from an old couple who didn't use it anymore. I was wondering if I should keep it and fix the wheels if they break, or, since my High school graduation is this week if I should ask for a bike as a 'graduation present' since it's pretty hard to get them to spend over $600 without a special occasion. I also don't want to buy a cheap one from Target/Walmart and have it break on mea day or two later. I've been browsing the forums for a bit and have seen bikes go over $1000. I Just want one that i can use on the road/sidewalk and the rare dirt road.
---
Last edited by Night; 05-23-11 at

08:20 PM

. Reason: extra info