FedEx brought me a package!

08-24-10, 11:10 PM
Senior Member
FedEx brought me a package!
---
A couple weeks ago, I noticed that I was a bit of a tard and didn't get my rear wheel centered after replacing the tube. The result, a worn spot through the carbon fiber of the chain stay. To replace it, was ridiculously expensive, to repair it wasn't in the budget, but a new Nashbar frame was.
I got the frame today and started building. It came with Frame' stickers, but those are staying off.
Here's what I started with. A Trek 5200. Not your typical commuter by any means, but it was fun.
Here's the Nashbar frame. First impressions were really nice. It's aluminum, so it's going to be a bit heavier, but I'm definitely not a weight weenie.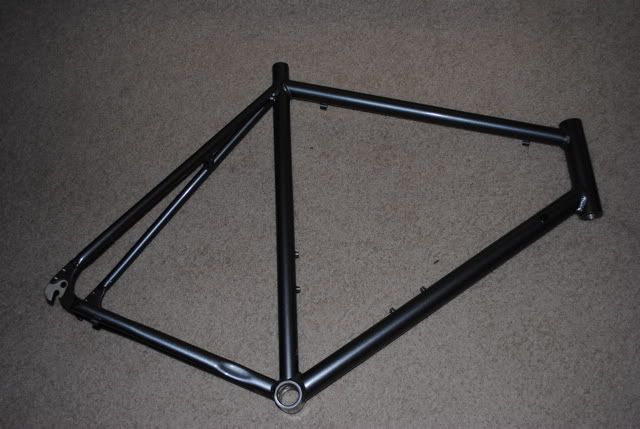 The biggest gripe I heard about the frame is the welds. They're not hand welded frames by any stretch, but they really aren't that bad in person. The bottom bracket is the ugliest and it's not that bad IMO.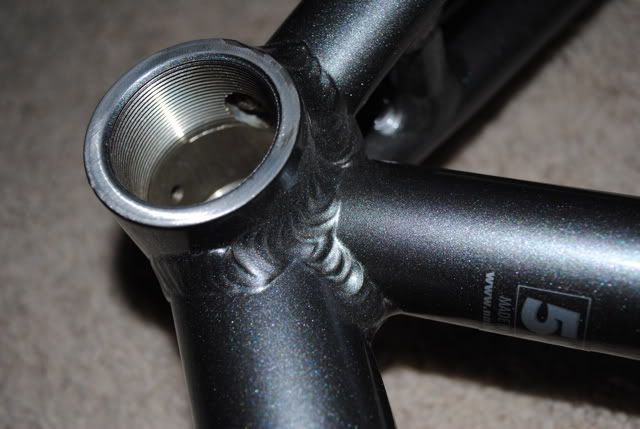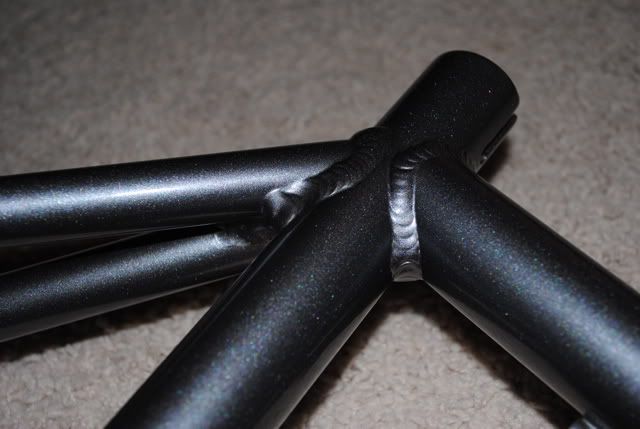 And here it is so far. Still have to run cables, get the crank off the 5200 and onto the new one, get a new seat collar (the old one is too big), and get a shorter bolt for the rear brake.

08-25-10, 12:41 AM
Goathead Magnet
That's going to be a nice-looking bike. The welds aren't the prettiest (pity they didn't file them before painting, but I'm sure that would have added considerably to the cost), but they look plenty serviceable, and the frame overall has a nice look to it. I take it that's their road frame?

08-25-10, 04:46 AM
Older than dirt
Join Date: May 2008
Location: Winchester, VA
Posts: 5,342
Bikes: Too darn many.. latest count is 11
Mentioned: 0 Post(s)
Tagged: 0 Thread(s)
Quoted: 1 Post(s)
Likes: 0
Looks nice. I could live with those welds, no one's going to see them from 10 feet anyway.

-R

08-25-10, 08:31 AM
Senior Member

08-25-10, 08:41 AM
Senior Member
Join Date: Jul 2005
Location: Portland, OR
Posts: 1,019
Bikes: Surly Crosscheck, Surly Pacer
Mentioned: 0 Post(s)
Tagged: 0 Thread(s)
Quoted: 0 Post(s)
Likes: 0
Liked 0 Times in 0 Posts
Thread
Thread Starter
Forum
Replies
Last Post

Posting Rules
You may not post new threads
You may not post replies
You may not post attachments
You may not edit your posts
---
HTML code is Off
---