Commuter bike modification

02-19-12, 05:21 PM
Steel is real, baby!
Commuter bike modification
---
From this: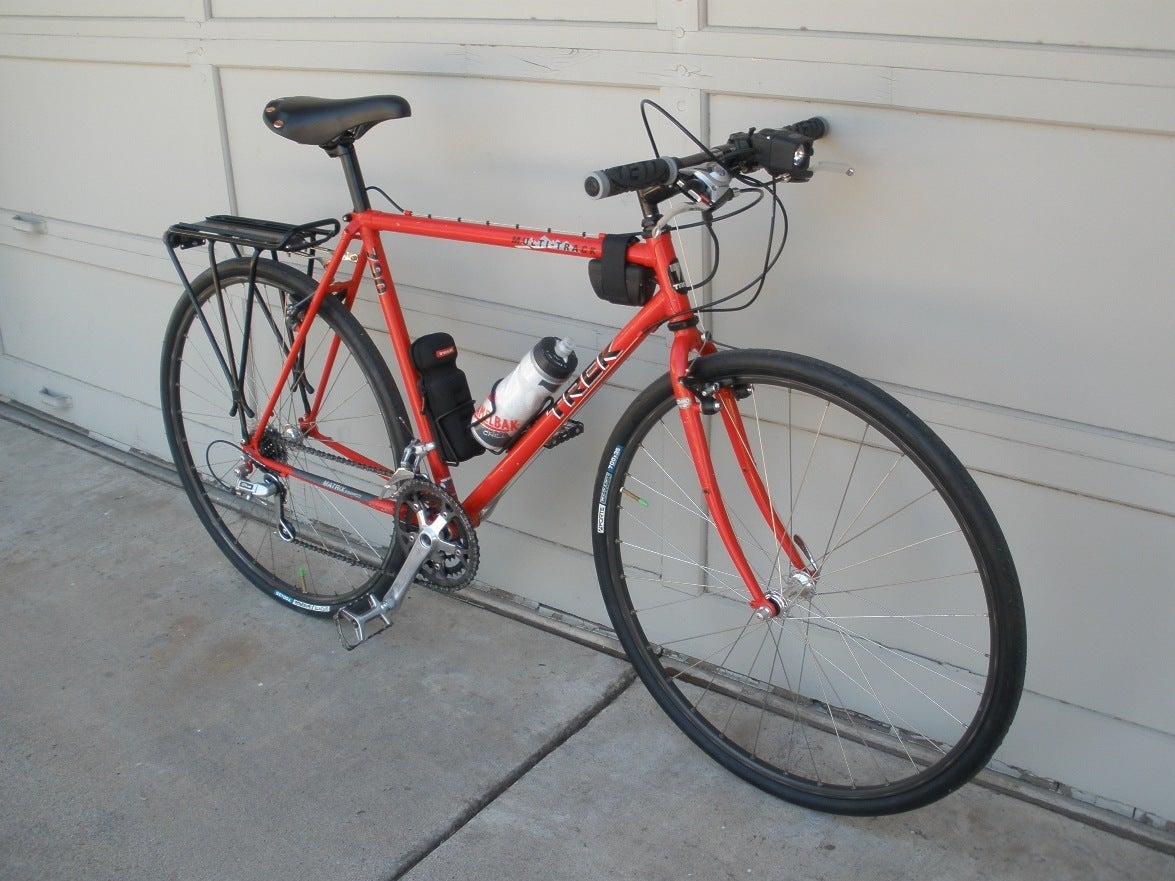 To this: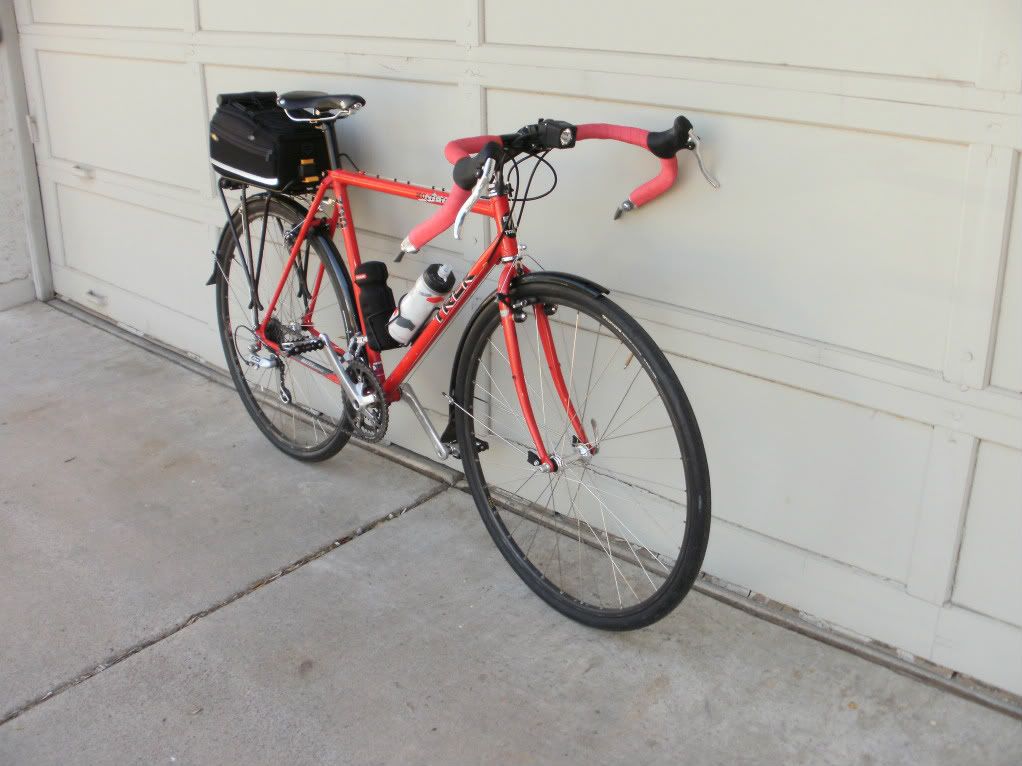 Side view before: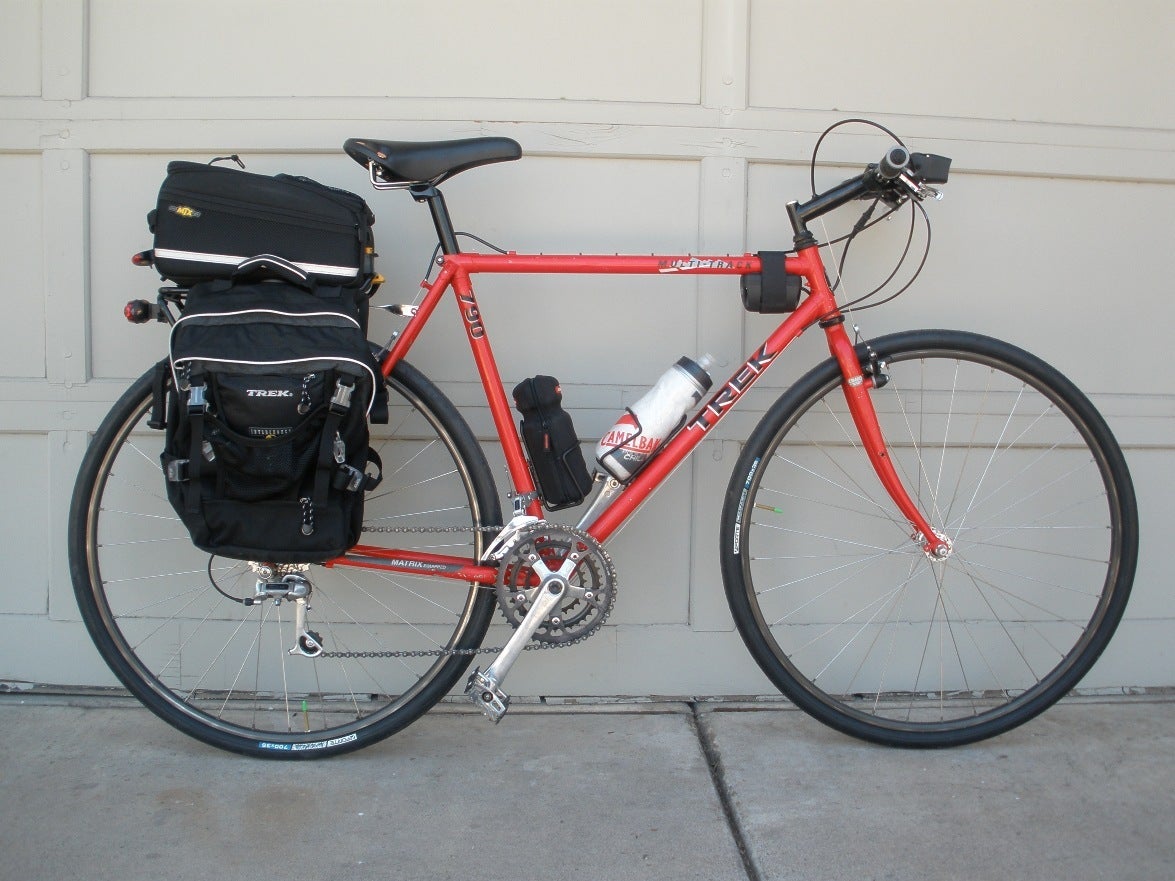 Side view after: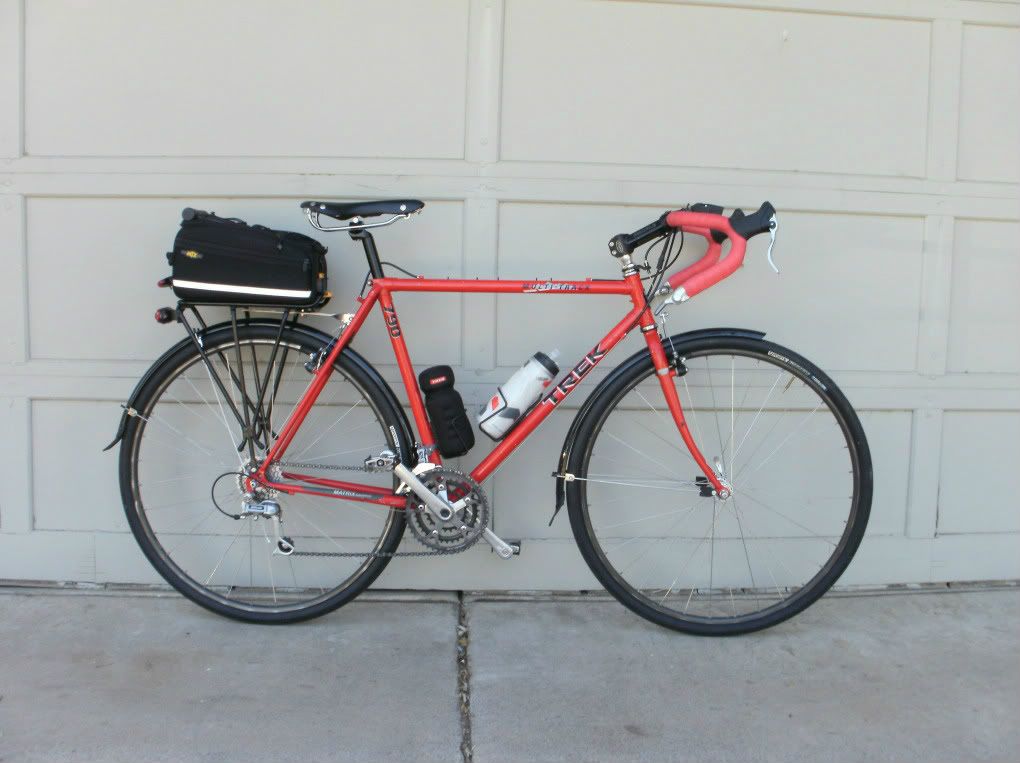 Replaced the flat bar with a Origin8 Gary
Replaced the Tioga T-Bone stem with a Profile Stiffy and a quill adapter
Replaced the Shimano brake lever/trigger shifters with Tektro brake levers & Shimano bar end shifters.
Replaced the Origin8 Classic Lite saddle (not the most comfy I've ever sat on) with a Velo Orange Model 6 leather (not too comfy right now either, during the break-in period)
Added Planet Bike fenders
Overall, I am very happy with the changes, especially the bar.

02-19-12, 05:23 PM
Senior Member
Join Date: Nov 2007
Location: Santa Fe, NM
Posts: 4,692
Bikes: Vassago Moosknuckle Ti 29+ XTR, 90's Merckx Corsa-01 9sp Record, PROJECT: 1954 Frejus SuperCorsa
Mentioned: 11 Post(s)
Tagged: 0 Thread(s)
Quoted: 174 Post(s)
I really like that. Well done.
__________________
Bikes are fun


02-20-12, 01:00 AM
As long as it fits an you can easily reach the brake levers then great job!
Ahh, I see the new stem is a bit shorter. I did a similar conversion to my Univega, it's ridable, but the ft is rather poor for me. I guess it will give me something to work on this spring.

02-20-12, 01:11 AM
working on my sandal tan
Join Date: Aug 2011
Location: CID
Posts: 21,722
Bikes: 1991 Bianchi Eros, 1964 Armstrong, 1988 Diamondback Ascent, 1988 Bianchi Premio, 1987 Bianchi Sport SX, 1980s Raleigh mixte (hers), All-City Space Horse (hers)
Mentioned: 95 Post(s)
Tagged: 0 Thread(s)
Quoted: 3483 Post(s)
Thread
Thread Starter
Forum
Replies
Last Post

Posting Rules
You may not post new threads
You may not post replies
You may not post attachments
You may not edit your posts
---
HTML code is Off
---