Senior Member
Join Date: Jan 2008
Location: Eugene, OR
Bikes: Surly Long Haul Trucker, Surly Pugsley Special Ops
Posts: 522
Mentioned: 0 Post(s)
Tagged: 0 Thread(s)
Quoted: 0 Post(s)
Motobecane Fantom CX, What do you think?
---
I have also posted this in the
Commuter sub-forum HERE
Any help would be nice.
2009 Motobecane Fantom CX
What do you guys think about this bike. My friend is looking in to getting a new bike. This bike I personally think would work great for him. He is looking for a great bike to commute on, even in the winter at school. I suggested this, to me it looks like a great all around bike, it's in his price range. Has some descent componets on it.
I know people will say stuff about "well do it fit" or "test ride it". That's not really what I'm asking for. He has tried a lot of bike, but all way to much, & he likes this bike.
I guess I just am wondering if this would be a good bike, componets wise, it will be his second bike(right now he is riding a Schwinn Continental that is to big for him.) I'm putting the bike together, I know how to, I have also already bought a bike from bikesdirect.com with no problem.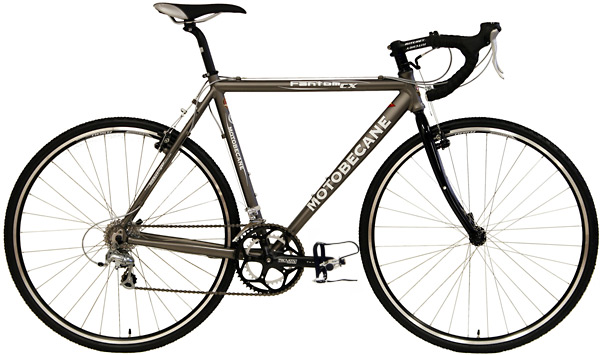 So what do you think.
---
Last edited by amckimmey; 08-27-08 at

08:03 PM

.