Just ordered

05-04-20, 06:07 PM
Senior Member
Just ordered
---
I just ordered a Haibike Sduro Fulleven LT. Already got an email from the local dealer. Expected to be ready May 13. [... tapping fingers ... checking watch... repeat ... ]
I love my bikes and it was a difficult choice to go electric, but medical issues have cropped up and I'm **supposed to** keep my pulse below 89 and I'm **supposed to** exercise. Seemed like the perfect excuse.
Stock photo: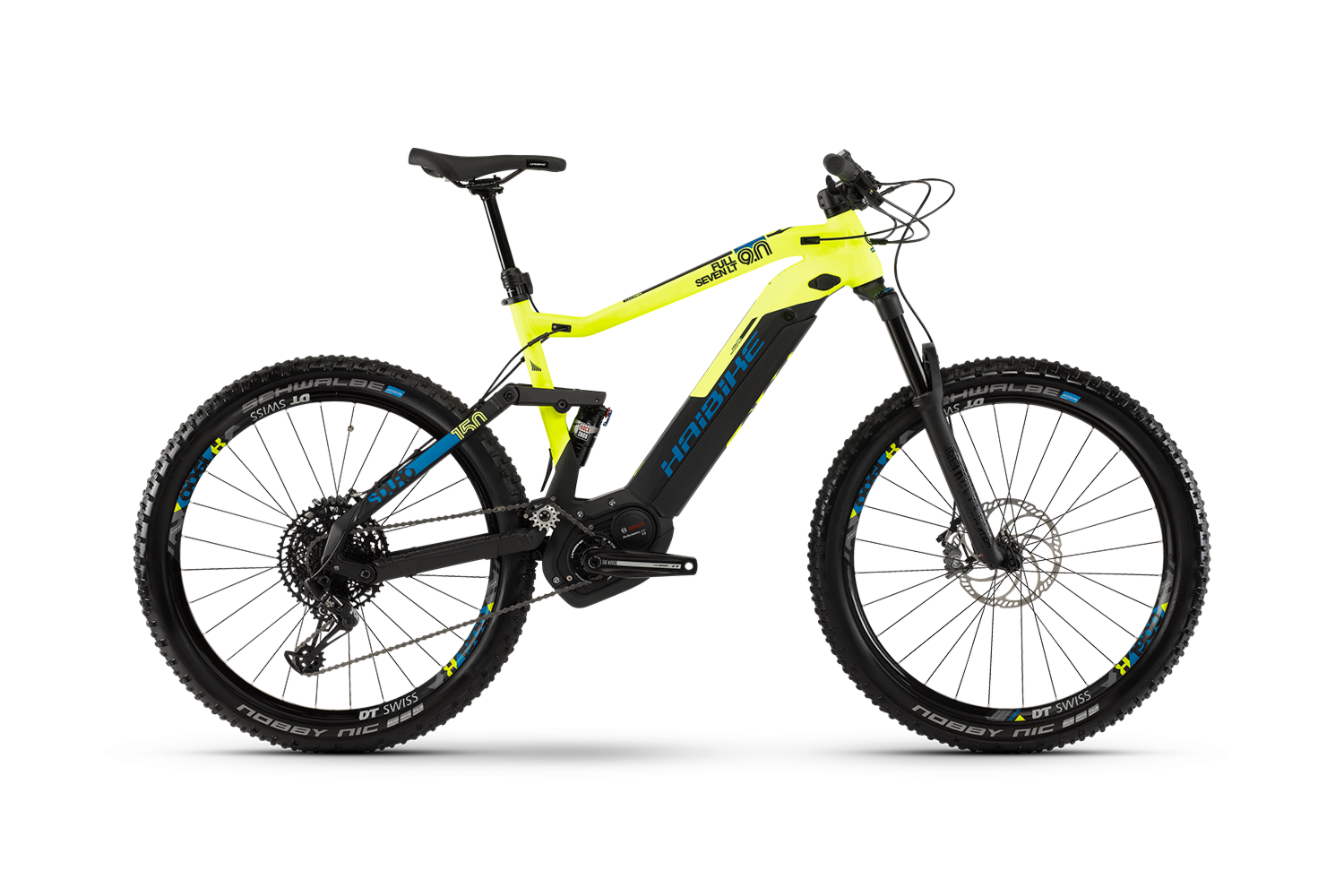 05-04-20, 10:11 PM
Senior Member
Congratulations, but that is quite the performance bike to keep your heart rate below 89. Not sure if you've tried a pedal assist, but it is very easy to get the heart pumping, especially when you're tempted to go off road with such a beast

05-05-20, 09:12 AM
Senior Member
Join Date: Jul 2014
Location: socal
Posts: 3,673
Mentioned: 8 Post(s)
Tagged: 0 Thread(s)
Quoted: 738 Post(s)
You'll have a tough time keeping your HR below 90 just looking at that bike.

05-07-20, 04:01 PM
Clark W. Griswold
Join Date: Mar 2014
Location: ,location, location
Posts: 11,139
Bikes: Foundry Chilkoot Ti W/Ultegra Di2, Salsa Timberjack Ti, Cinelli Mash Work RandoCross Fun Time Machine, 1x9 XT Parts Hybrid, Co-Motion Cascadia, Specialized Langster, Phil Wood Apple VeloXS Frame (w/DA 7400), R+M Supercharger2 Rohloff, Habanero Ti 26
Mentioned: 48 Post(s)
Tagged: 0 Thread(s)
Quoted: 3410 Post(s)
Just watching
Sam Pilgrim
doing all sorts of crazy tricks on his Haibike gets my HR above 90.
They are neat bikes though though you might consider stocking up on the idler pulleys, those things tend to break and usually they don't cover it. Not a terrible thing but just something to note. Enjoy the bike and stay healthy

05-11-20, 09:37 AM
Senior Member
Supposed to be able to pick it up in 2 days...

05-12-20, 02:32 PM
Senior Member
You can't always get what you want...
---
The local dealer hadn't heard anything and the bike was supposed to hit tomorrow. So I went online to check and my order was refunded! No email, no contact of any sort, just no order. I'm bummed. The local dealer actually has one, but it's $400 more than the one online. That was already significantly more than I was planning on spending, but I was seduced by the specs (and the paint job, if I'm honest). So no electric bike for me. I'm going to go sit in the corner and sulk for a while.


05-18-20, 08:21 AM
Senior Member
I have ordered a different bike! Expected drop... within a week!
Want to see a picture? OK.

05-26-20, 11:20 PM
Senior Member
Looks really solid. I don't know if the bike in this video is that same exact bike you ordered but if not, it is close. The review seems favorable overall.

05-27-20, 05:33 PM
Senior Member
Now I'm having trouble contacting
this
company. It used to be easy to order stuff. This corona virus has made us enter a Soviet-like era of abundance and customer service.


05-29-20, 10:51 AM
Senior Member
Marin finally got back to me... that order was cancelled, too. Due to the Covid shutdown, nobody is operating on all 48 volts... They do have them in stock and I can reorder and hopefully get one. But I've been riding acoustic all week and having a grand old time. Questioning whether I want to invest the money.

05-29-20, 10:56 AM
Senior Member
Join Date: Jul 2010
Location: Michigan
Posts: 4,857
Bikes: too many of all kinds
Mentioned: 35 Post(s)
Tagged: 0 Thread(s)
Quoted: 1145 Post(s)
Well, analogue does have its own set of joys.