Uber Goober
Join Date: Sep 2007
Location: Dallas area, Texas
Bikes:
Posts: 11,483
Mentioned: 2 Post(s)
Tagged: 0 Thread(s)
Quoted: 87 Post(s)
Dallas Cruiser Show
---
I went to the Custom Cruiser show in Dallas on Sunday, and four electric bikes were represented- thought y'all might be interested. Don't ask me details if you can't tell by looking, though.
Xtracycle conversion bike: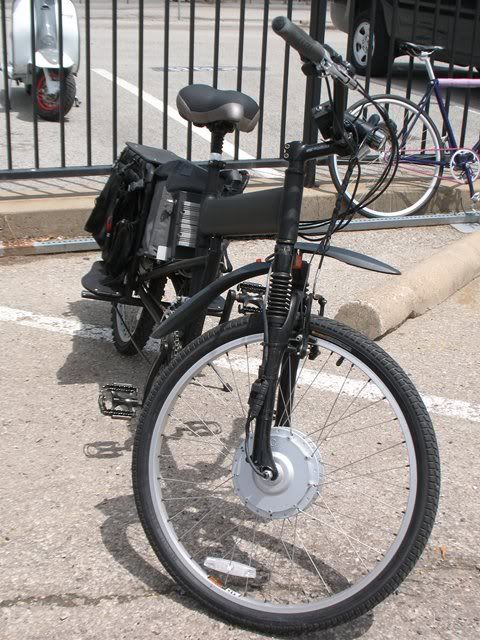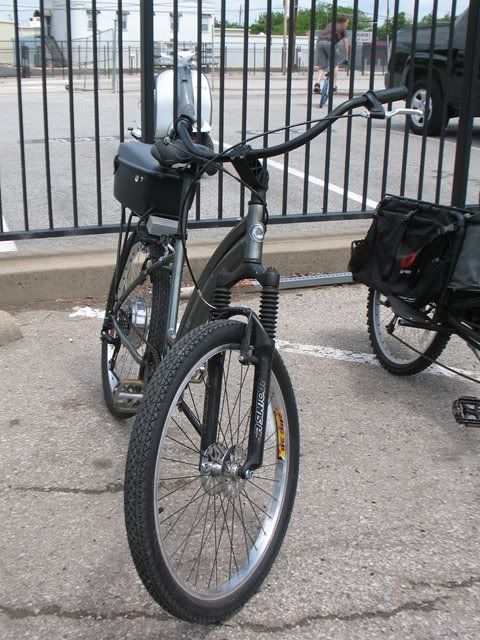 I think the guy was saying that the battery was in the front hub, motor in the rear on this one: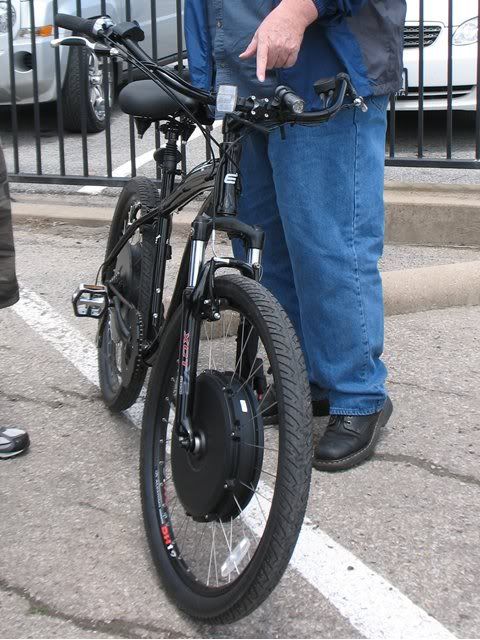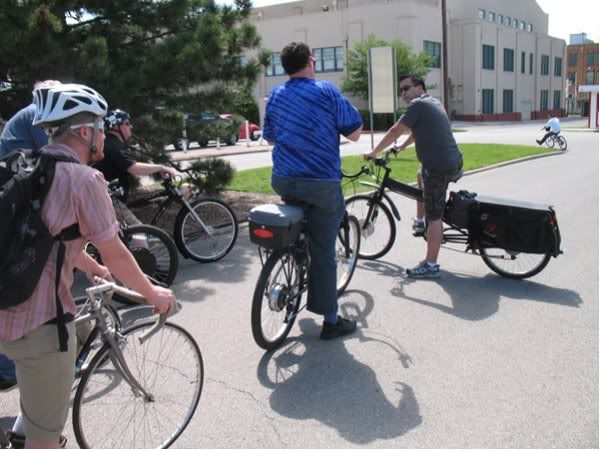 __________________
"be careful this rando stuff is addictive and dan's the 'pusher'."