Post up your light setups on your vintage bike,
When I got the '71 super sport, it had a rusted Star headlight, and a non functional rusted generator, I couldn't save the chrome on the headlight, So I ended up painting it black, and machining an adapter to fit a 6 volt LED replacement bulb in place of the original bulb, The light retains all of it's originality, other then the bulb, it was one of the lights with a brass thumbscrew you unscrew, then the light would swing open.
I needed a way to run the wire along the frame, without using tape, zip ties, etc. I came up with the idea of making two aluminum split clamps, I then threaded a piece of teflon coated aircraft wire, through a black cable housing, the housing goes through a hole in the headlight bracket, then directly into the back of the headlight, there is an aluminum clamp with setscrew, inside of the headlight to hold the cable.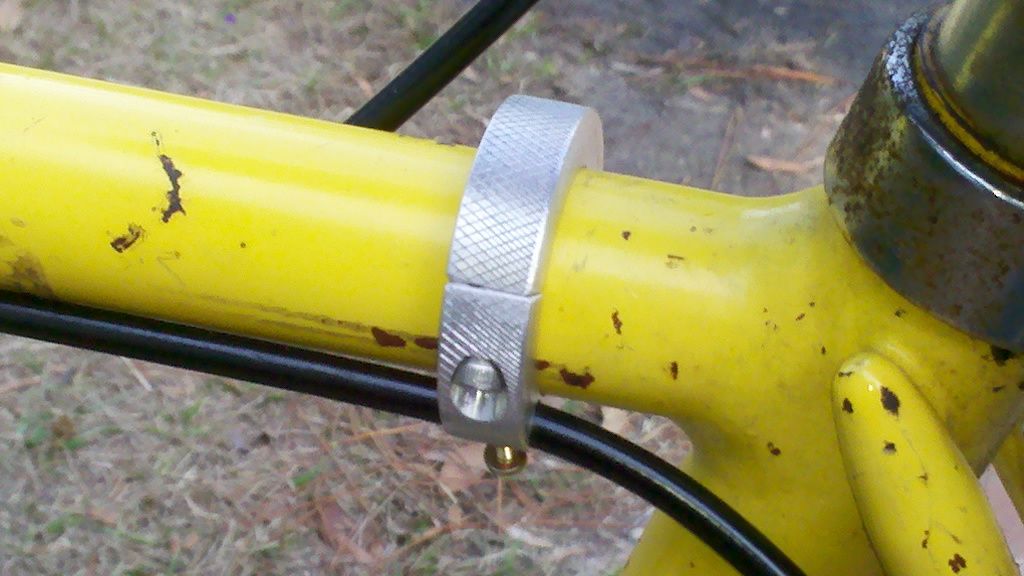 At the back of the bike, I made this little insulator, and bracket for the cable housing. I used brown phenolic, as was often used in the 70's, and made the knurled nut that holds the wires to the post. I used the teflon aircraft wire with bare connectors, it looks like 70's generator wire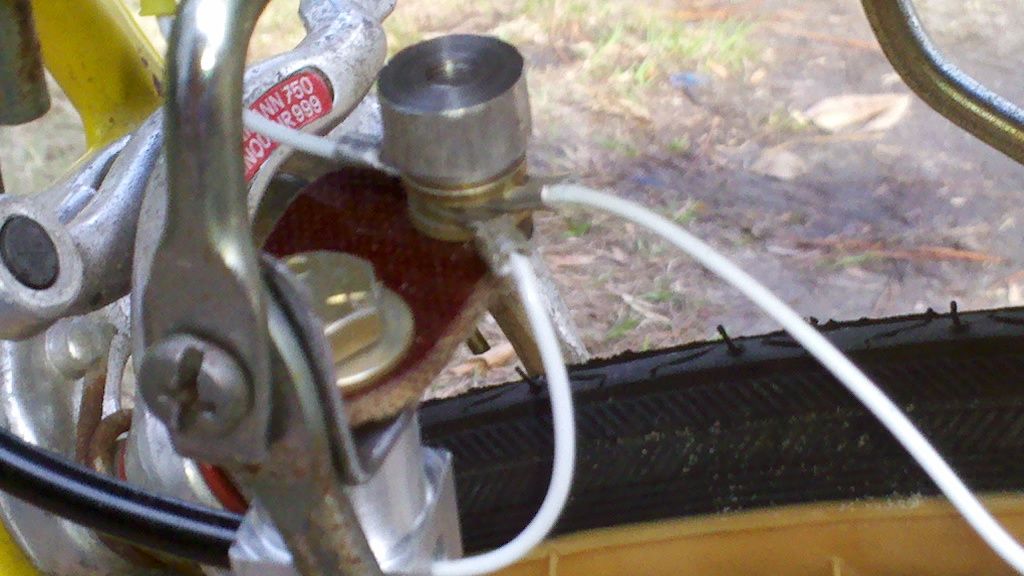 I machined the rear light out of aluminum bar stock, the lens is a glass aircraft position light lens, I used a flashlight lens on the inside, and used a 6 volt LED bulb replacement. It's extremely bright at night, and easy to see. I also used more brown phenolic plastic for the back of the light, as it gives it a dated look. It had gotten bumped in the picture, but I have it made in such a way,that it's angled up towards drivers.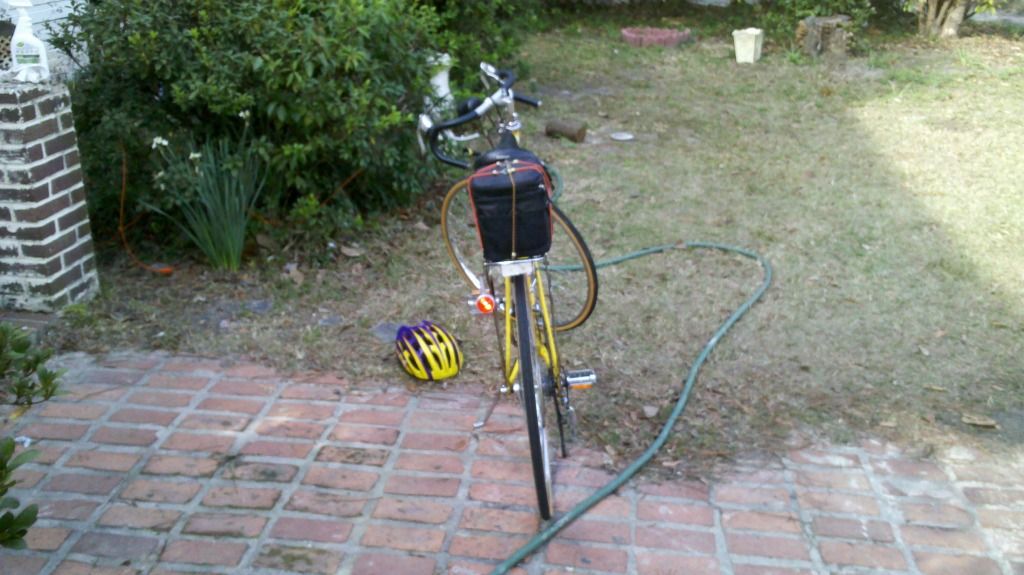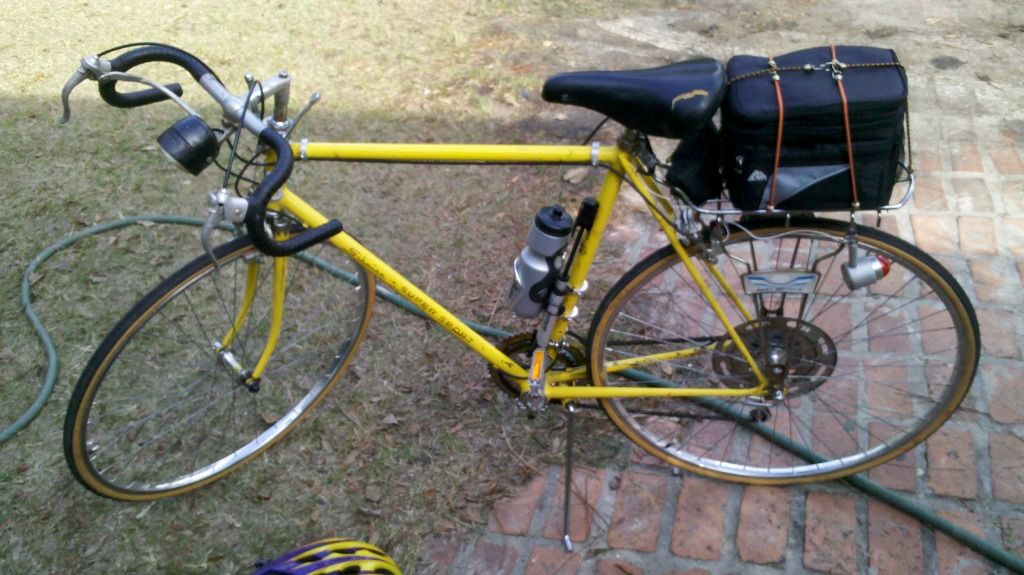 I made a separate battery pack that holds 4 AA batteries, it's in an old glucose meter case, I used a weather pack connector to attach it, so it's easy to disconnect and change batteries. The switch is a mini toggle switch on an L racket, attached to the seat post bolt, it simply grounds when on. I do a lot of riding at night, less traffic, and I enjoy being out at night, everything has worked perfectly so far, The only issue is the headlight is a projector beam, so I wear an additional helmet light to illuminate street signs etc.