What 2500 miles looks like

08-03-15, 05:58 PM
Formerly oldnslow2
What 2500 miles looks like
---
Here's what i looked like in January when i picked up my Emonda bike.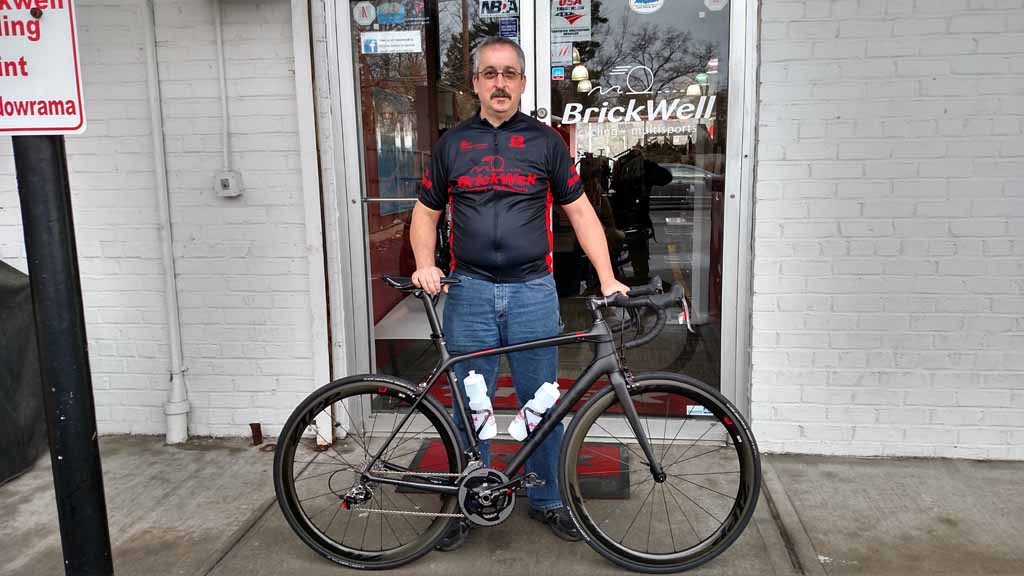 Here's what i look like last week after 2500 miles. (looking at the new Madone)

08-03-15, 06:40 PM
Senior Member
Join Date: Mar 2013
Location: Rolla, MO
Posts: 171
Bikes: 2014 Giant defy advanced 0 with DI-2, 2013 Blue Triad TT Bike, 2015 Fuji Altamira CX 1.3 Gravel Bike
Mentioned: 4 Post(s)
Tagged: 0 Thread(s)
Quoted: 33 Post(s)
Likes: 0
Liked 0 Times in 0 Posts
you look great. Its amazing what a few miles will do for you. Especially us old guys. Keep posting those pictures. Gives everbody a reason to ride more and also push away from the dinner table.

08-03-15, 06:52 PM
Home School Valedictorian
The soul patch filled in??
__________________
Excuse me if I, have some place in my mind,
Where I go time to time

08-03-15, 07:06 PM
Formerly oldnslow2

08-03-15, 07:11 PM
Home School Valedictorian

08-03-15, 10:57 PM
Senior Member
Which Brickwell is that?

I was on the north shore last week, without a bicycle and without time to ride, but I was wondering about rental availability, cycling routes, etc. My recollection of the area is that there aren't a lot of quiet roads with good shoulders, but clearly you are finding good places to ride...

08-04-15, 02:07 AM
Senior Member
Join Date: Jun 2013
Location: SW Fl.
Posts: 4,343
Bikes: 1981 Custom Touring Paramount, 1983 Road Paramount, 2013 Giant Propel Advanced SL3, 2018 Specialized Red Roubaix Expert mech., 2002 Magna 7sp hybrid, 1976 Bassett Racing 45sp Cruiser
Mentioned: 13 Post(s)
Tagged: 0 Thread(s)
Quoted: 642 Post(s)
Looking good


, and you're not too bad either.


08-04-15, 04:42 AM
Formerly oldnslow2


I'm on the south shore so its a 7 mile ride to get tot he good roads north of Hempstead Turnpike. I regularly pass the Brickwell Syosset and Farmingdale stores. Cold water and a clean bathroom make them great pit stops.

08-04-15, 10:54 AM
Senior Member
Join Date: Sep 2013
Location: SW ONTARIO
Posts: 525
Bikes: P1 Domane Di2, SLR Emonda Di2, Trek Farley 9 Fatbike
Mentioned: 0 Post(s)
Tagged: 0 Thread(s)
Quoted: 9 Post(s)
Likes: 0
Liked 0 Times in 0 Posts

New bike will work wonders! You not thinking about switching your Emonda for a new Madone are yah? You get any lighter and that nice pink bike with the basket will fit


08-04-15, 12:01 PM
Formerly oldnslow2