A Classic & Vintage gathering in Dairyland

08-10-15, 06:13 AM
Have bike, will travel
Join Date: Feb 2006
Location: Lake Geneva, WI
Posts: 12,029
Bikes: Ridley Helium SLX, Canyon Endurance SL, De Rosa Professional, Eddy Merckx Corsa Extra, Schwinn Paramount (1 painted, 1 chrome), Peugeot PX10, Serotta Nova X, Simoncini Cyclocross Special, Raleigh Roker, Pedal Force CG2 and CX2
Mentioned: 42 Post(s)
Tagged: 0 Thread(s)
Quoted: 724 Post(s)
A Classic & Vintage gathering in Dairyland
---
A group of Bikeforum members as far away as North Carolina gathered for the 10th annual Dairyland Dare cycling event in Dodgeville WI. This was my my 6th Dairyland Dare. Vintage bikes was the theme for this group and we were givin our own roll-out at 7am Saturday. I rode the 100 km on the Serotta Nova Special X. My bike was a steady steed as usual.
It was a very good day with perfect weather and a new route that was very scenic and challenging. The 100km route stayed north and east of Dodgeville and the Mineral Point loop was taken by the 150 km riders after doing about 90 km.
The 100km route was tougher than last year with 4700+ ft of climbing and 9 climbs with 10% (or steeper) sections. I found any hill over 10% brutal, but that's the idea, isn't it?
Got to ride with many of my friends and acquaintances that I know from Chicago and some I see only once a year at this great event. Here is a taste of the day taken with my Garmin Virb mounted to the handlebar. Nothing like 40 mph on a 30 year old bike;
Here is my Garmin data:
https://connect.garmin.com/activity/859989346
As Robbie says: "What other activity do you know of where middle aged men get to spend the day with drop dead gorgeous ladies in spandex?"
Robbie (Robbie Tunes) & Pete (Chrome Molly), two elite cyclist who can roll with any group.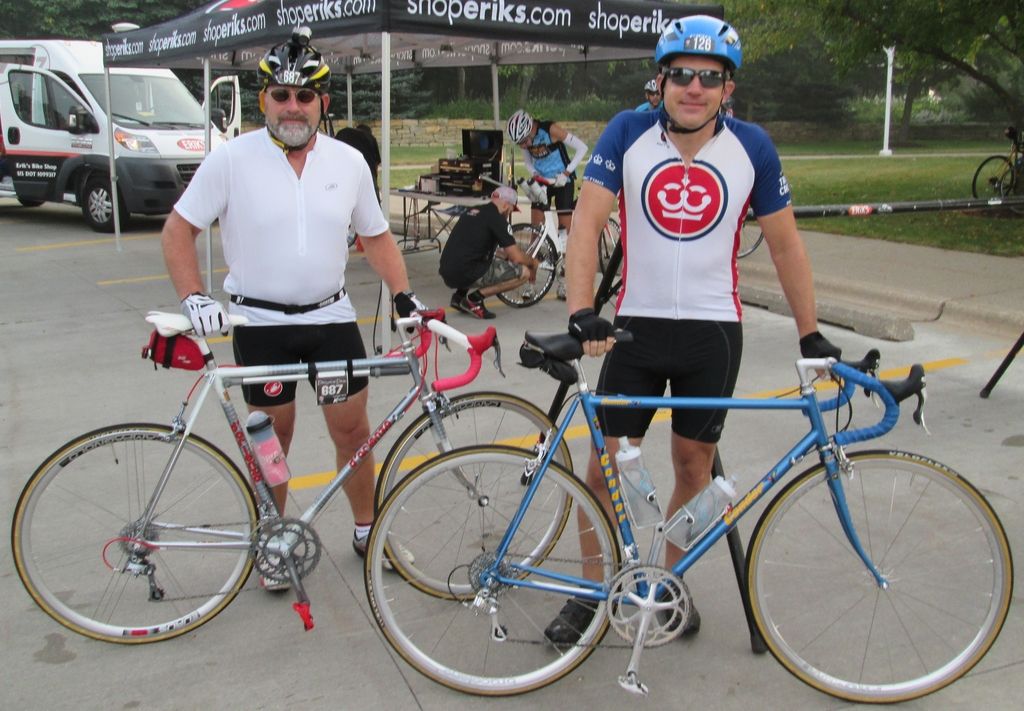 More strong cyclists;
idmataya completed the 150 km route with a 53 & 42 Chainring set and 13-21 five speed freewheel. Try climbing a 15% grade with that!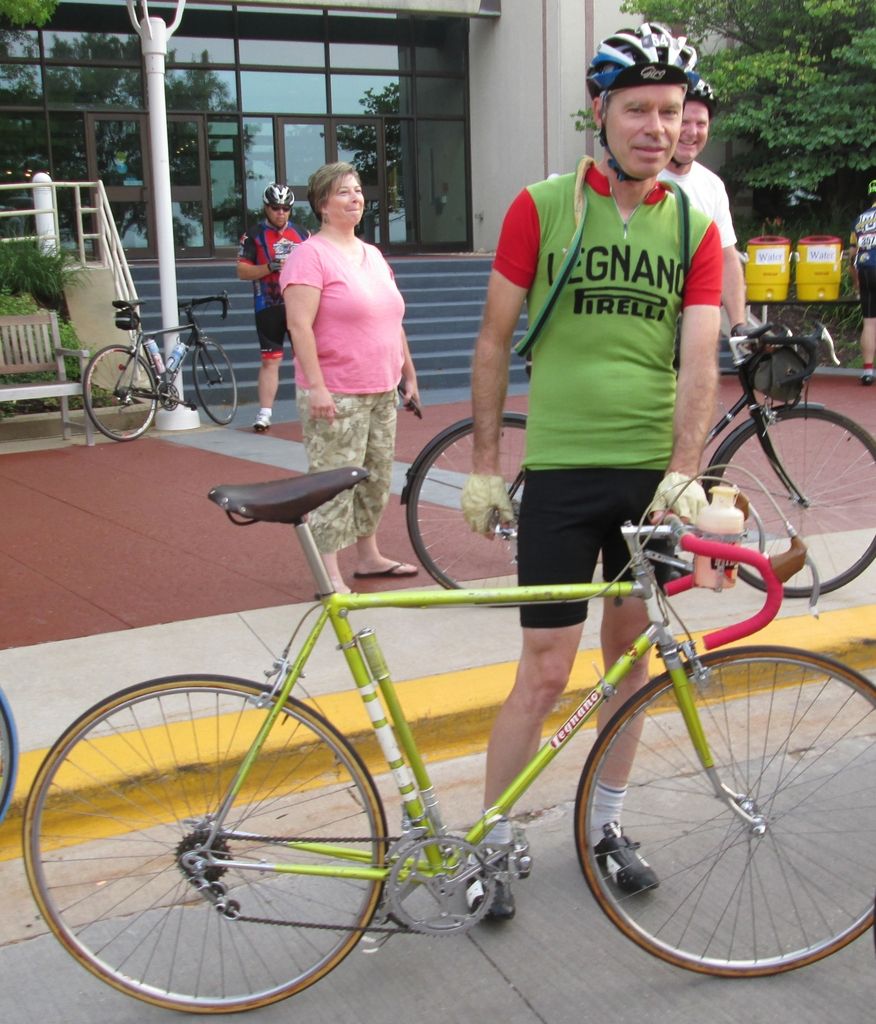 Scotty (crank_addict) came with a '58 Vic Edwards in Peugeot BP livery and did the 150k with a 1950's drivetrain and a four speed freewheel with a lowest 54 gear inch and aluminum cottered crank. The 150 km route has about 7300 ft of climbing.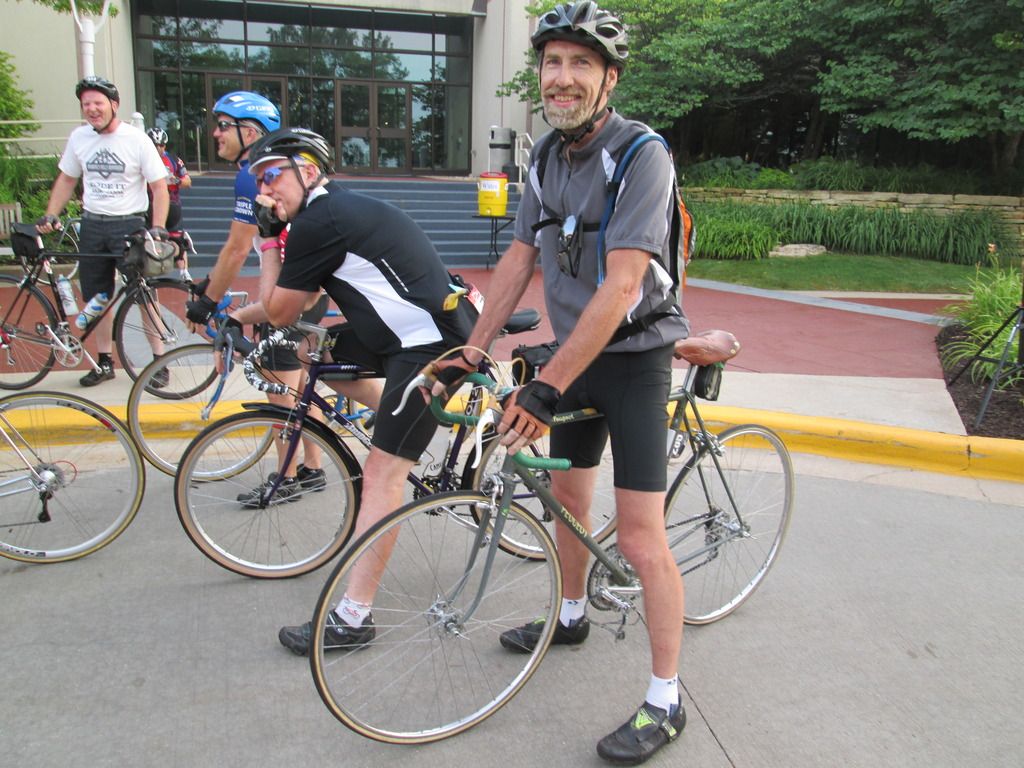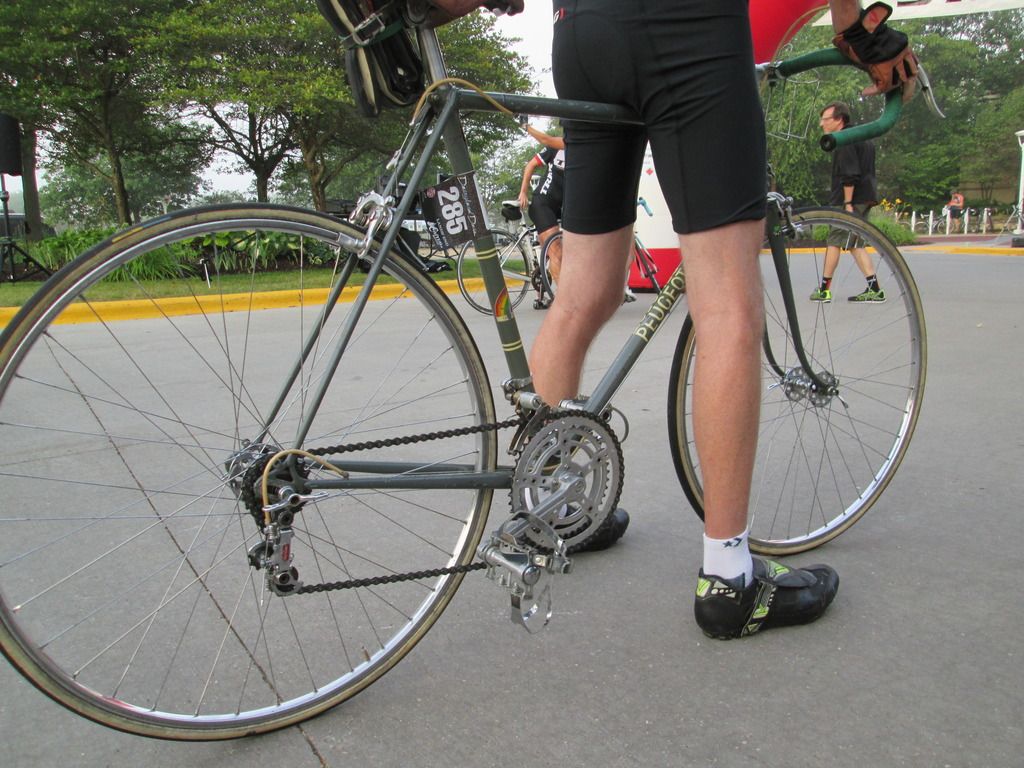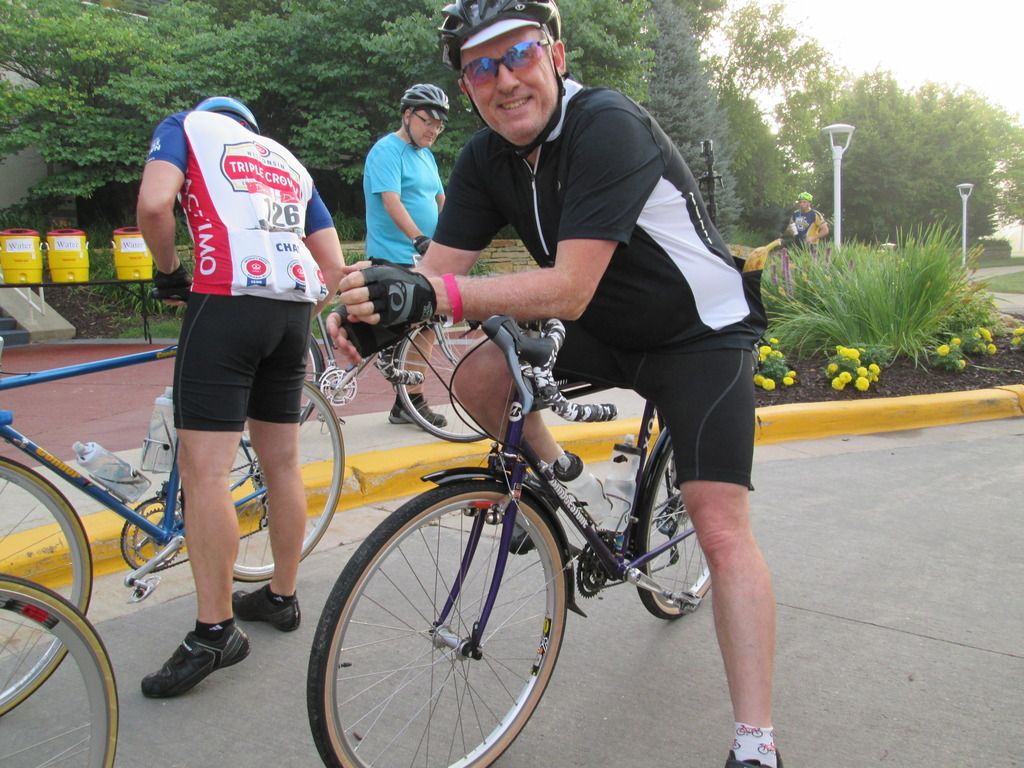 __________________
When I ride my bike I feel free and happy and strong. I'm liberated from the usual nonsense of day to day life. Solid, dependable, silent, my bike is my horse, my fighter jet, my island, my friend. Together we will conquer that hill and thereafter the world.
---
Last edited by Barrettscv; 08-10-15 at

06:44 AM

.

08-10-15, 07:42 AM
Senior Member
Great pics and it was great meeting you and the others. I'm glad I brought a bike with a low gear of 19.5 inches; I used it!

I'm looking forward to doing this year and I'll bring a different bike.

I did the dairyland dare on Saturday and rode 30 miles on Sunday; my legs were beat. I'm taking a few days off.

08-10-15, 09:02 AM
Senior Member
Join Date: Aug 2005
Location: monroe (sw) wi
Posts: 1,327
Bikes: cannondale 400st, dean el diente, specialized hybrid
Mentioned: 0 Post(s)
Tagged: 0 Thread(s)
Quoted: 16 Post(s)
Likes: 0
Liked 0 Times in 0 Posts
I've not done the DD for a few years but it is a really well organized ride. I woke up at 4am on sat. and if I could have done a same day reg. I would have probably gone ahead for the 100k. Maybe next year!

After I posted the above I went back and watched you vid. The run into Gov. Dodge is great but if I remember correctly there is a wicked climb up to the rest stop. As to the climbing, I read a ride report on another thread some years ago where the OP commented that he quit pushing down the hills because it meant that he got to the next uphill that much quicker!


Nice bikes!
---
Last edited by rck; 08-10-15 at

09:16 AM

.

08-10-15, 10:36 PM
Senior Member
Join Date: Apr 2006
Location: Point Richmond, CA
Posts: 2,956
Bikes: '53/'54 Bianchi CDM, '62 Frejus, '62'62ish Altenburger Cinelli Mod B, '69 Rene Herse, '72 Motobecane Grand Record, '73-74 Colngao Super,'78 faux Confente, '82 Medici Gran Turismo, '82 Medici Pro Strada, '85 Eddy Merckx Pro
Mentioned: 6 Post(s)
Tagged: 0 Thread(s)
Quoted: 10 Post(s)
Likes: 0
Liked 0 Times in 0 Posts
Sweet!

Wish that we would have been there to join you guys this year. You'll just have to come out for Eroica CA next year!

08-11-15, 11:28 AM
Have bike, will travel
Join Date: Feb 2006
Location: Lake Geneva, WI
Posts: 12,029
Bikes: Ridley Helium SLX, Canyon Endurance SL, De Rosa Professional, Eddy Merckx Corsa Extra, Schwinn Paramount (1 painted, 1 chrome), Peugeot PX10, Serotta Nova X, Simoncini Cyclocross Special, Raleigh Roker, Pedal Force CG2 and CX2
Mentioned: 42 Post(s)
Tagged: 0 Thread(s)
Quoted: 724 Post(s)
Hi Robert,
The plan is to be there! The bike is coming together
BEFORE
AFTER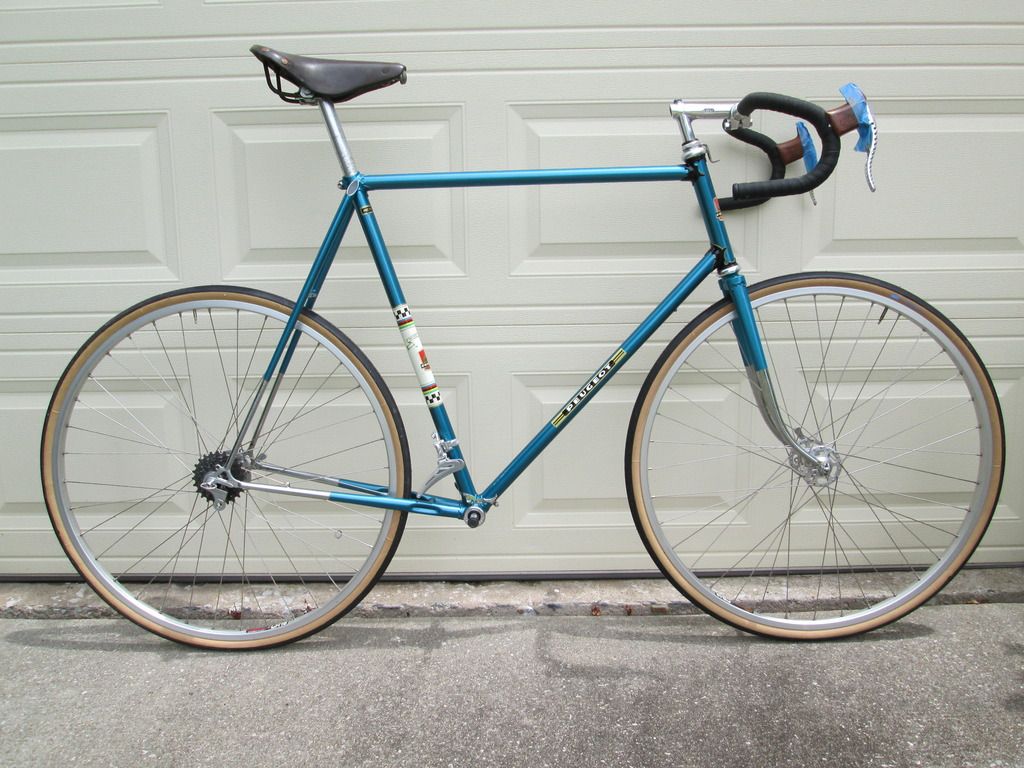 BEFORE
AFTER
BEFORE
AFTER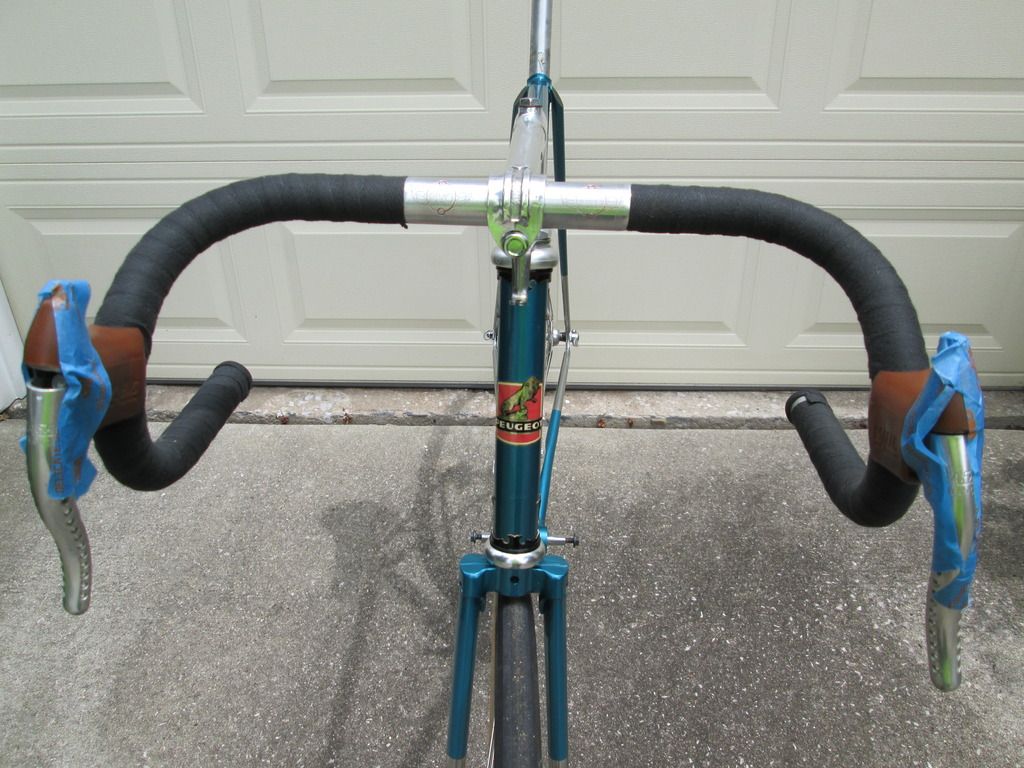 AFTER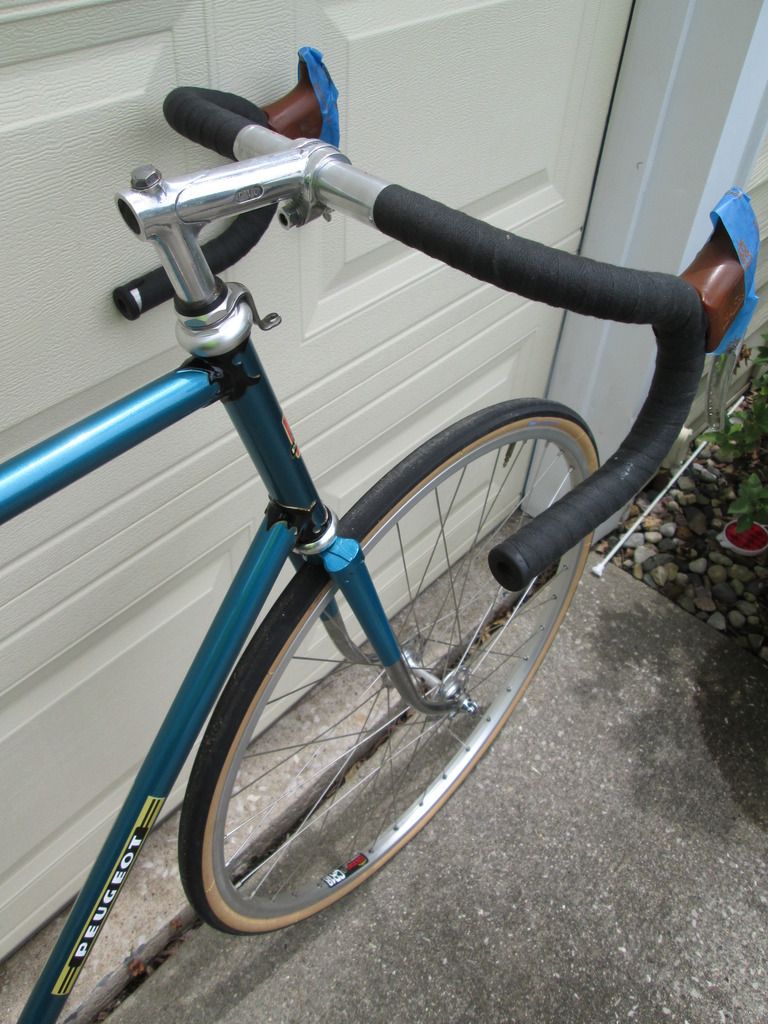 BEFORE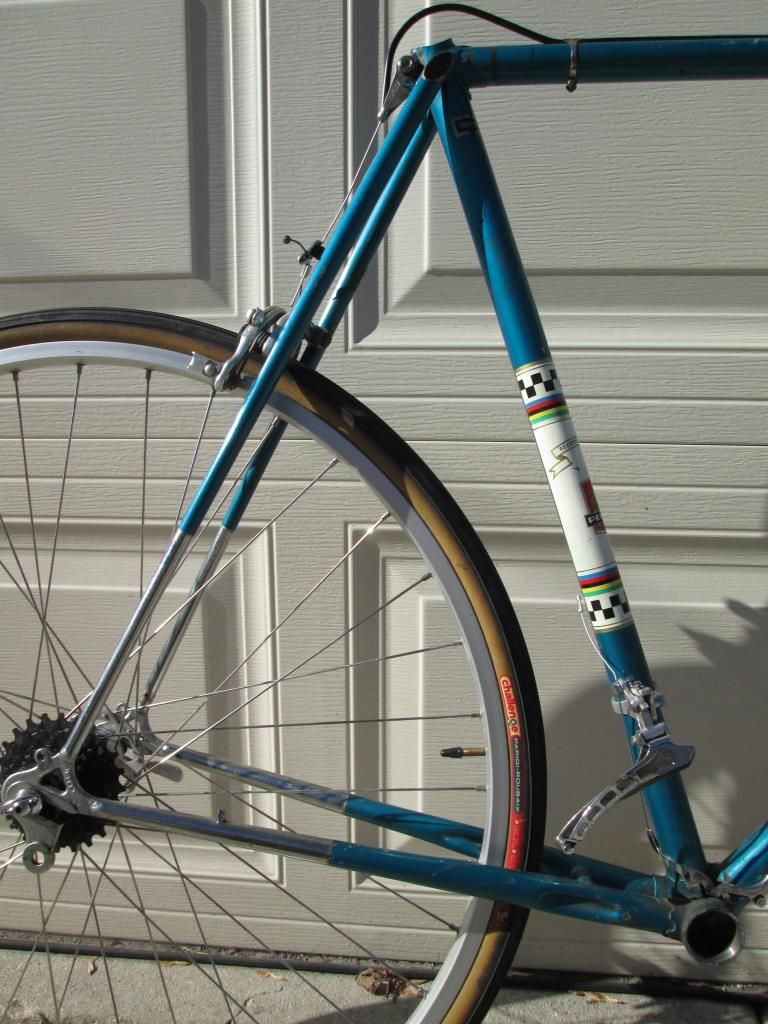 AFTER
---
Last edited by Barrettscv; 08-11-15 at

04:37 PM

.
Thread
Thread Starter
Forum
Replies
Last Post
General Cycling Discussion

Posting Rules
You may not post new threads
You may not post replies
You may not post attachments
You may not edit your posts
---
HTML code is Off
---