Silly electric bike project.
---
I was given a cheap electric scooter by a neighbor, as he knew I would do something with it. This particular type of scooter is illegal to use on the street.
After looking at it for a few days I figured out how to put it to good use. I striped the scooter and cut the steering tube off it and welded two brackets so the scooter frame would attach to the dropouts and chain stays just behind the BB shell of a Tri Hitchhiker. A Tri Hitchhiker is a bike trailer for use when hauling a child around. I had been using it as a trailer.
As the modified scooter frame can be easily removed and the 20" wheel placed back in the drops I can always continue to use it that way.
Here is the end result.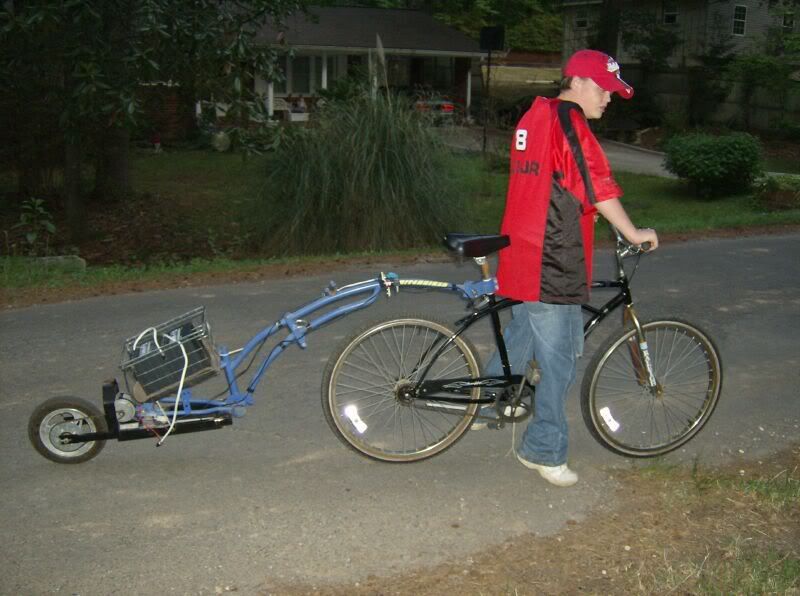 I got to ride it once and then my son took it away from me! This rig is also street legal as it conforms to electric bike laws.