Let's do a Century
Join Date: Oct 2004
Location: North Carolina
Bikes: Pinarello Prince/Campy SR; Cervelo R3/Sram Red; Trek 5900/Duraace, Cervelo P2C/Duraace, Cannondle Tandem/Ultegra
Posts: 6,844
Mentioned: 6 Post(s)
Tagged: 0 Thread(s)
Quoted: 129 Post(s)
Favorite Tucson Road Trip Pictures
---
I had my blackberry and my digital camera at my side while driving. Hey-I'm used to riding a bike with no hands!!!
Here are some of my favorite pictures from the van and on the road.
Nice rocks near sunset leaving Az-notice the smaller area of redder sandstone.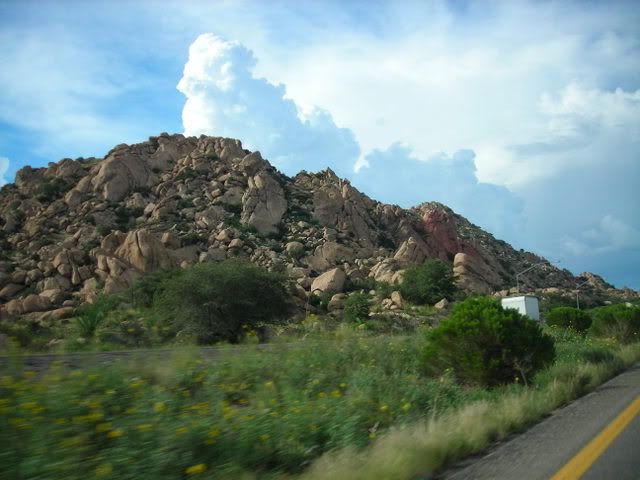 Afternoon rain storm in New Mexico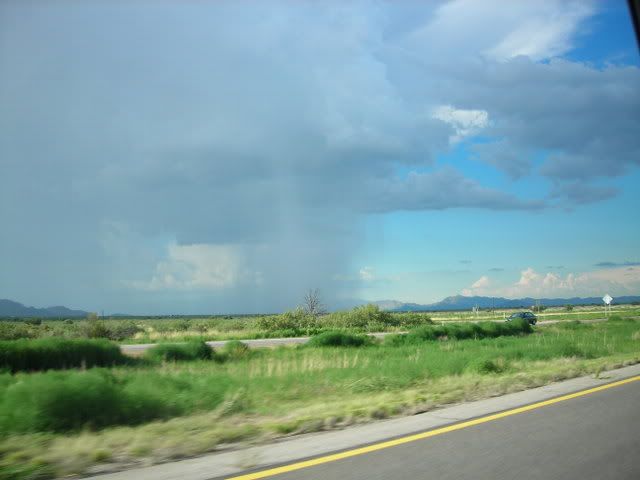 Mountain range along I10 north of Los Cruces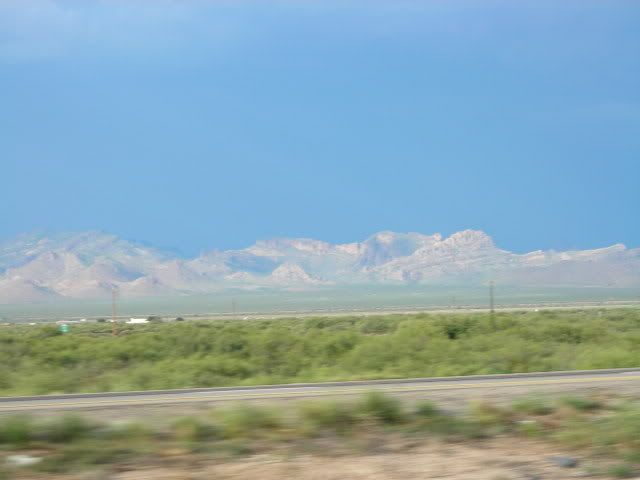 A bus breaking file at the inspection station in New Mexico???? Would I see a chase scene with guns firing???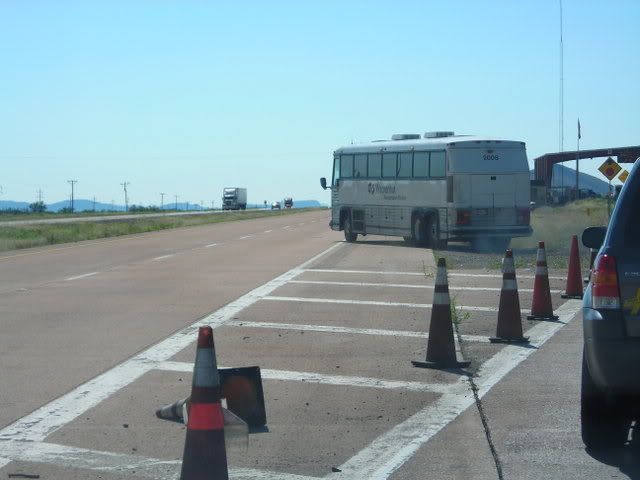 You can't see it but the decals on the back window said something like "Happiness is a warm 45"......only in Texas!!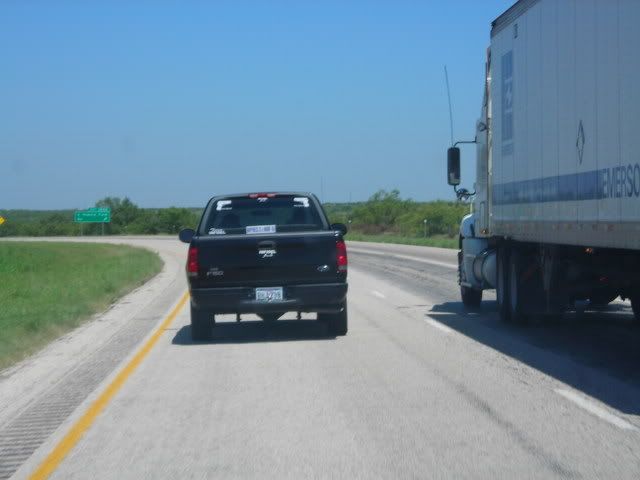 My favorite meal of the trip. I was super hungry, sick of Subway and in the middle of nowhere in west Texas Pappy's BBQ appears. Incredibly tender beef brisket, flavorable green beans, slaw, cornbread and lemonade. Oh and banana pudding!! I cried tears of happiness.........
Crossing into Tennessee-interesting shot of the Pyramid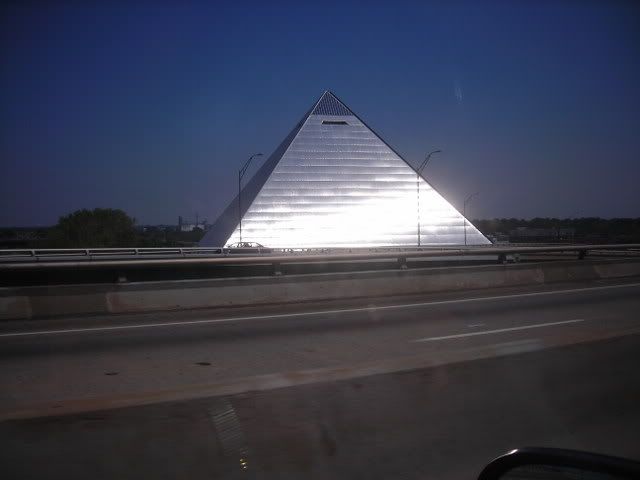 My ALL-TIME favorite picture because of timing. In the left lane in front of me was Fed Ex passing the US Mail truck........I was thinking......who will win the mail delivery competition!!!!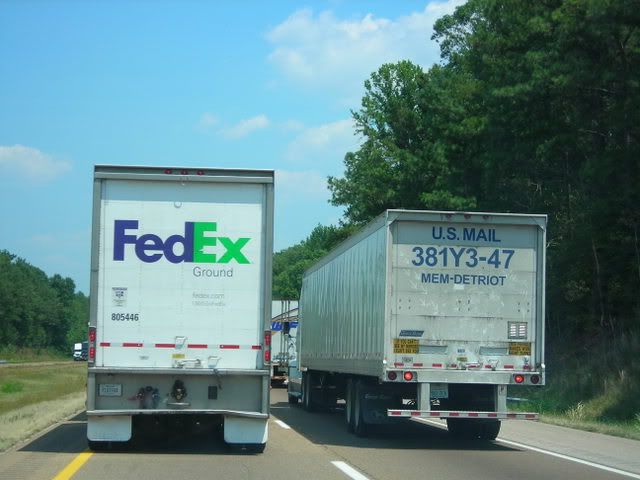 ---
Last edited by jppe; 08-15-07 at

07:13 AM

.