Let's do a Century
Join Date: Oct 2004
Location: North Carolina
Bikes: Pinarello Prince/Campy SR; Cervelo R3/Sram Red; Trek 5900/Duraace, Cervelo P2C/Duraace, Cannondle Tandem/Ultegra
Posts: 6,843
Mentioned: 6 Post(s)
Tagged: 0 Thread(s)
Quoted: 129 Post(s)
My other bike is a Titleist
---
Well, at least I throw some dollars that way just like many of us do towards cycling stuff......
We had the good fortune to be paired with Jay Haas-probably one of the top golfers on the Champions Tour in a Pro Am this past Thursday in Hickory, NC. I can't say enough about how terrific it was to spend the day with someone like Jay. He worked very hard to make sure we all enjoyed the day.
Jay is from the same town where George Hincapie is currently from and he asked a lot a questions about cycling.
Here are a few pics from the day.
Here I'm getting some professional putting tips: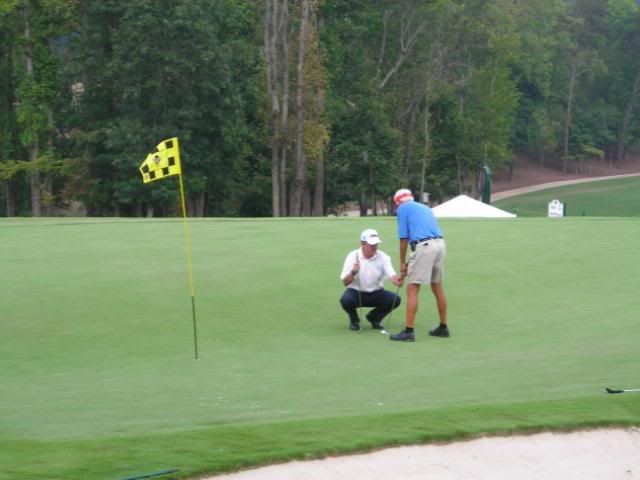 One of my better tee shots:
This was my best shot of the day-within a foot on a par 3:
The Pro:
Our team: