Don't mince words
Join Date: Jan 2007
Location: Vacaville, CA
Bikes: '16 BH Quartz, Co-Motion Roadster "Blue Jay"; Fuji D6 TT bike
Posts: 6,956
Mentioned: 0 Post(s)
Tagged: 0 Thread(s)
Quoted: 2 Post(s)
My Friday Ride
---
So I decided to get out before the heat, but because I teach a class at my club at 8, it was 9:45 before I finally coasted away from home. It was already quite warm and I was prepared for it. I warmed up on some rollers, then headed for Cantelow for the big cllimb.
Along the way I stopped to admire the flowers. My cellphone is my camera.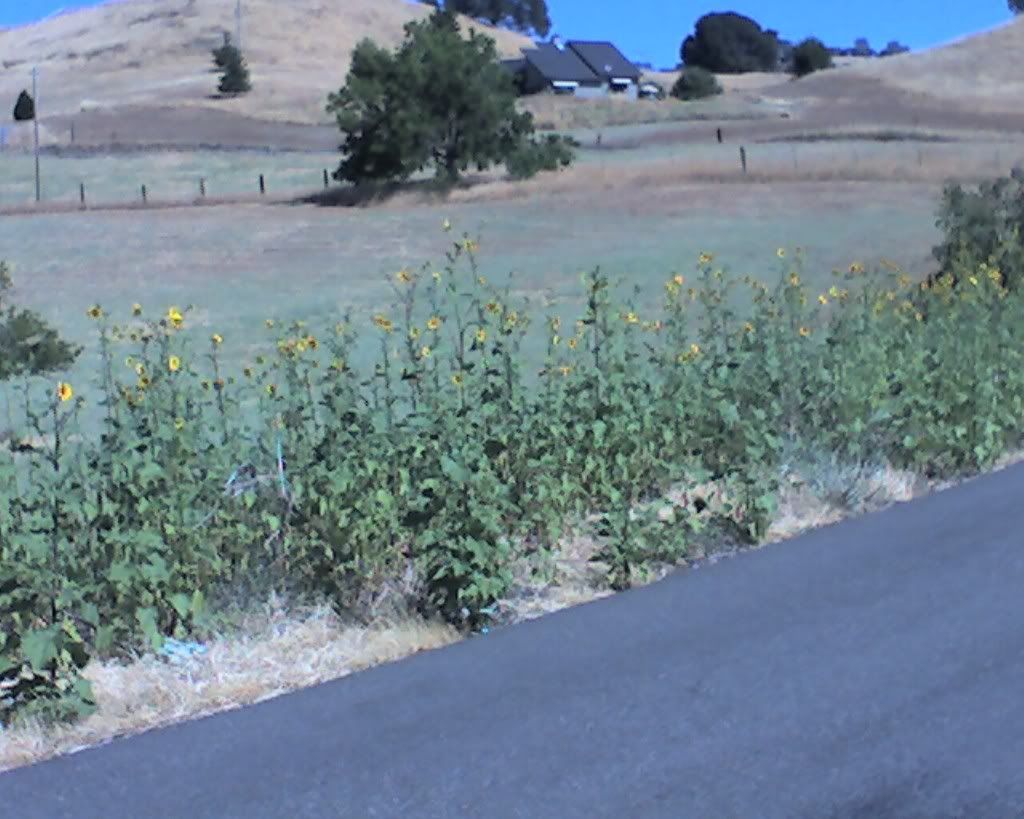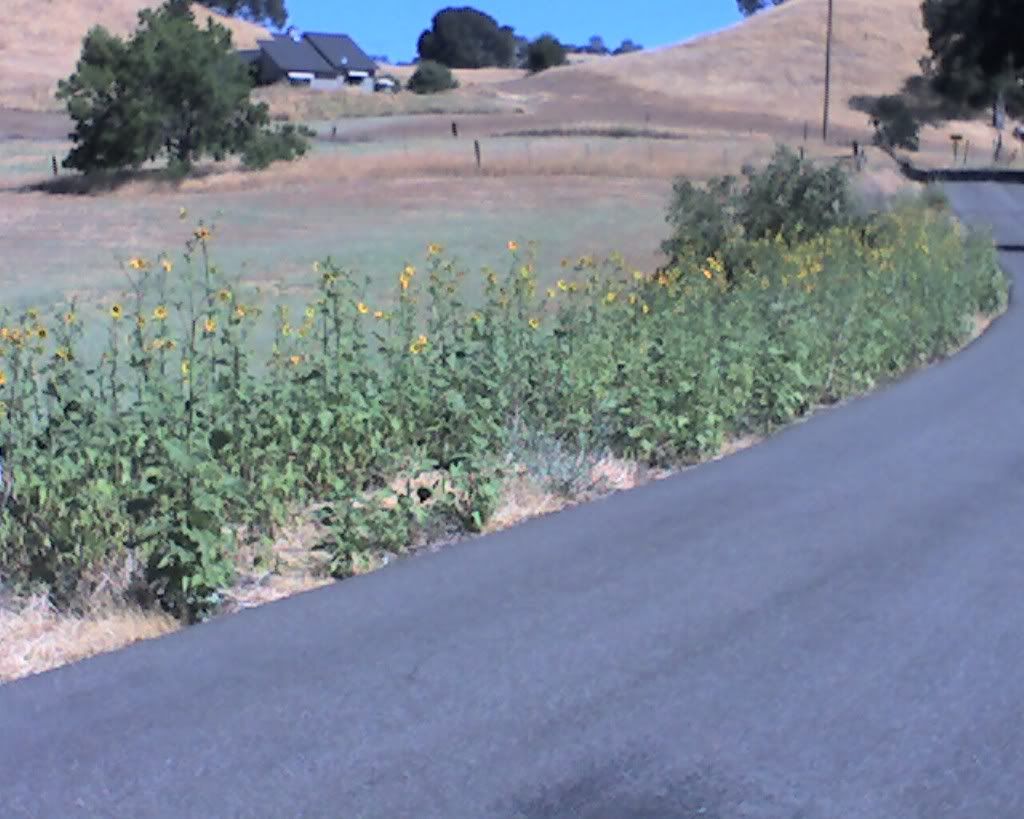 A week ago they weren't in bloom.
Right near the steepest part of the climb is a field with some burros. They usually stop grazing and watch as cyclists pedal past them.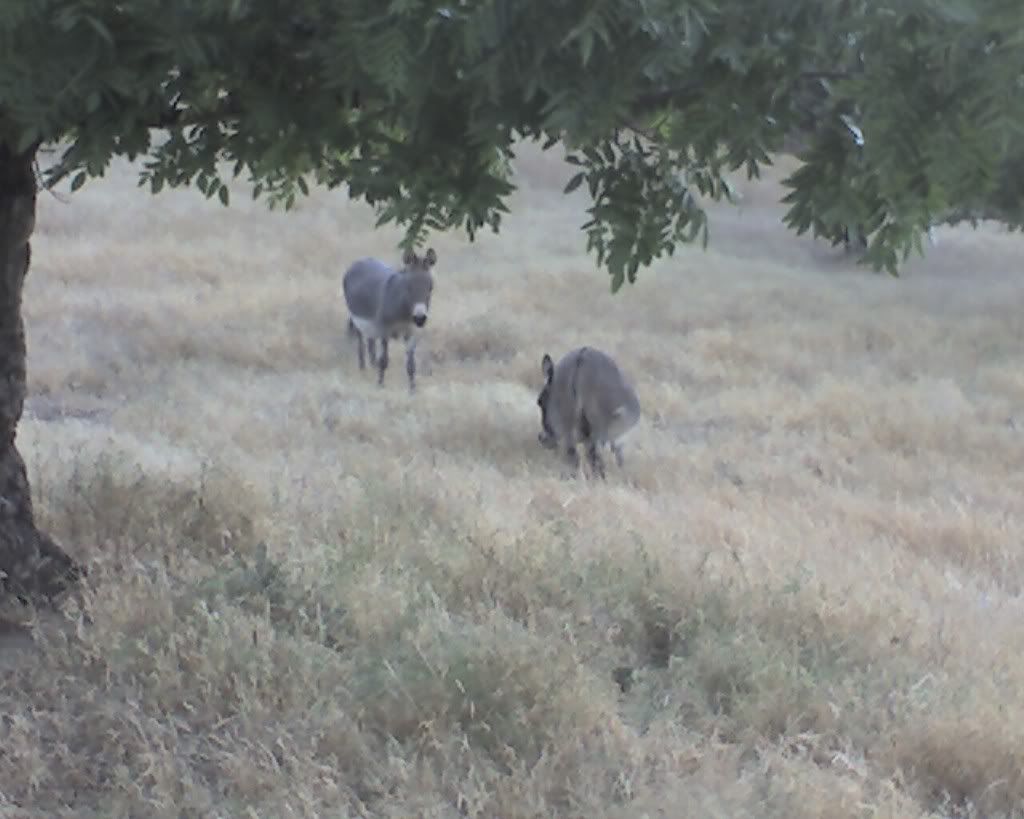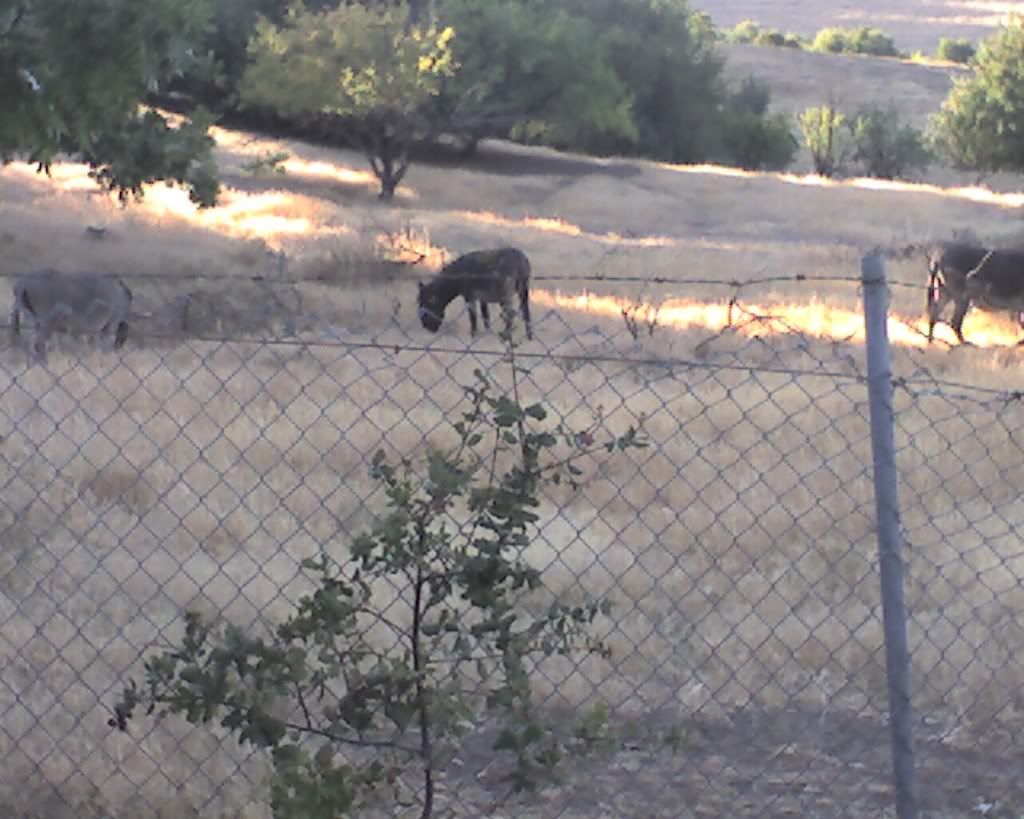 It was all downhill after that. And hot. I was glad to be home before 11.
The goal of this ride was to just notice things that were picture-worthy, not to finish it in x time, or average y mph, or spend xy min. at some heart rate. I do plenty of that. This ride was for fun.