Saturday Night Races at Hellyer Velodrome
---
Testarossa Vineyards was hosting a night at the Hellyer Velodrome in San Jose and there was free wine, cheese and other goodies. Velodiva and I decided to go and support our racers from our club. This is the first time we have been to the track since we watched the track racing at the Olympic Games in Los Angeles in 1984.
The following pictures are from a Masters race and this is one of the heats. The motor is on for 3 laps and then leaves. The field sprints for two laps. The top three finishers move on to the next heat.
We had one racer from our club in this heat a 50+ former world champion. He is in the green toward the back.
The staging area where racers warmup.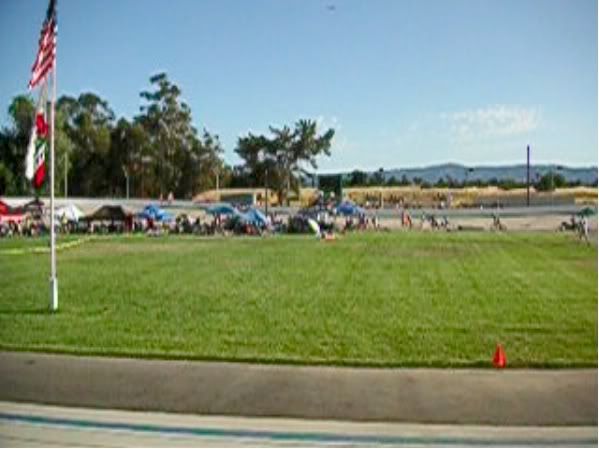 The field led by the motor.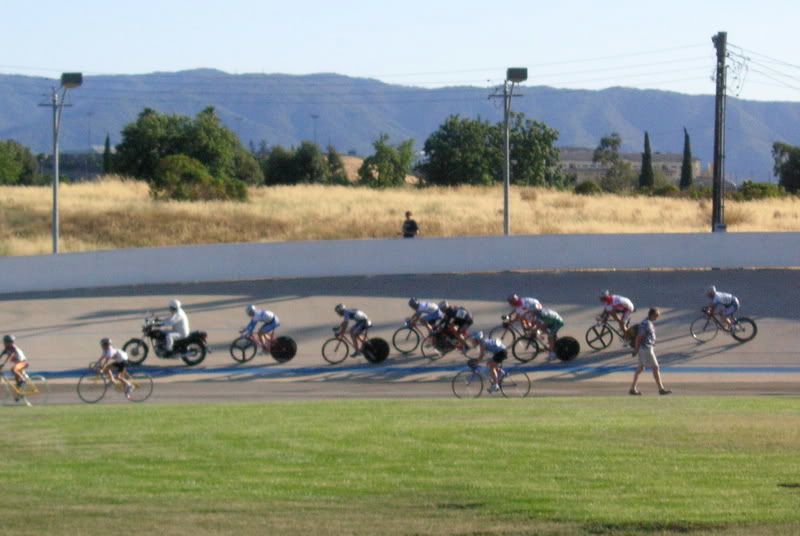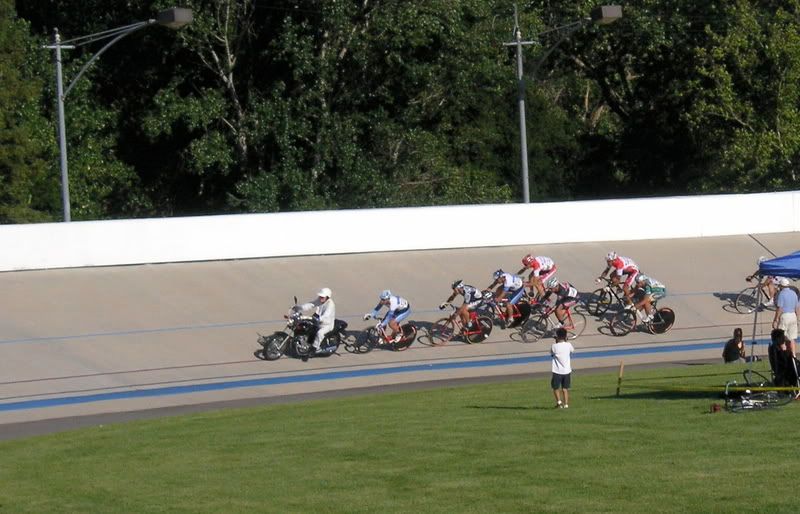 The motor leaves and the field takes off. They are going really fast.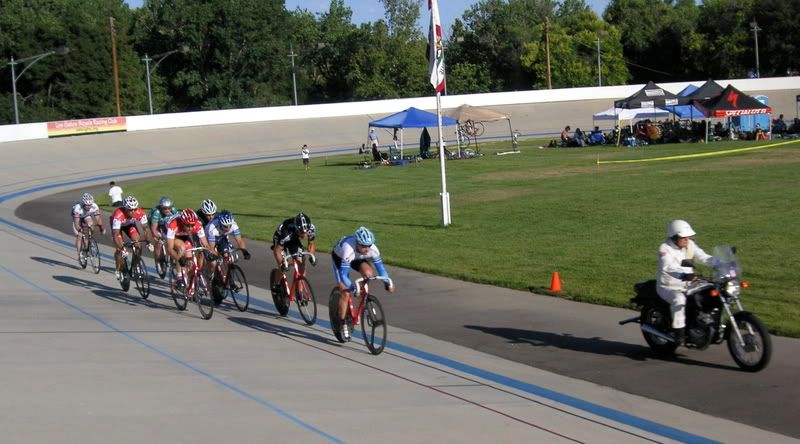 3/4 of a lap to go.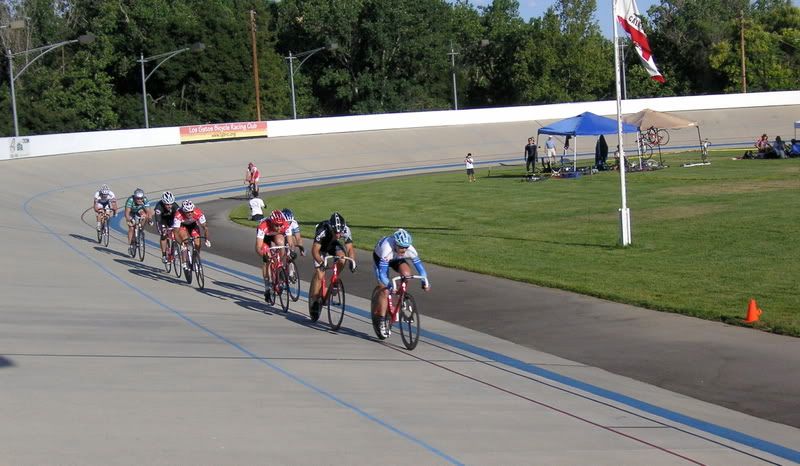 We watched some other races which included some women and men two person heats where they ride slowly around the track and then someone tactically decides to sprint for the finish.
The fastest way around the track is on the blue line and one passes by going higher on the bank and accelerating.