Civil War Century-September 6

08-14-08, 08:45 AM
train safe
Join Date: Dec 2005
Location: Reston, VA
Posts: 801
Mentioned: 0 Post(s)
Tagged: 0 Thread(s)
Quoted: 0 Post(s)
Civil War Century-September 6
---
Anyone else doing it? I will be out there, proudly wearing the 50+ jersey, and probably riding the fixie. I will be accompanied by a rowdy group of riders all wearing "Cafe de Colombia" jerseys.

train safe

08-14-08, 10:16 AM
Senior Member
Join Date: Jun 2004
Location: Illinois (near St. Louis)
Posts: 852
Bikes: Specialized Expedition Sport, Surly LHT
Mentioned: 0 Post(s)
Tagged: 0 Thread(s)
Quoted: 4 Post(s)

08-14-08, 11:41 AM
Senior Member
Join Date: Aug 2007
Location: washington dc
Posts: 311
Bikes: derosa, bianchi, fuji, panasonic, jamis
Mentioned: 0 Post(s)
Tagged: 0 Thread(s)
Quoted: 0 Post(s)

08-14-08, 06:53 PM
gone ride'n
Join Date: Aug 2007
Location: Upstate NY
Posts: 4,051
Bikes: Simoncini, Gary Fisher, Specialized Tarmac
Mentioned: 0 Post(s)
Tagged: 0 Thread(s)
Quoted: 0 Post(s)
I did the
cannon ball century
back in the late 90's, a really good ride on the grey side. Nothing like the "War of Northern Aggression" to get them all shook up.

08-14-08, 07:26 PM
just keep riding
Join Date: Feb 2005
Location: Milledgeville, Georgia
Posts: 13,495
Bikes: 2018 Black Mountain Cycles MCD,2017 Advocate Cycles Seldom Seen Drop Bar, 2017 Niner Jet 9 Alloy, 2015 Zukas custom road, 2003 KHS Milano Tandem, 1986 Nishiki Cadence rigid MTB, 1980ish Fuji S-12S
Mentioned: 14 Post(s)
Tagged: 0 Thread(s)
Quoted: 140 Post(s)
I remember seeing pictures and a ride report from someone who did this ride last year. It looked like a really nice ride with lots of great scenery and all that history thrown in to boot.

08-14-08, 08:58 PM
Senior Member
Join Date: Apr 2007
Location: Northern VA
Posts: 2,653
Bikes: 2008 Trek Madone 5.5, 2009 Cervelo R3SL tdf edition, Cervelo R5 with Di2
Mentioned: 0 Post(s)
Tagged: 0 Thread(s)
Quoted: 1 Post(s)
This will be my first one. Looking forward to it. I've heard it's a great ride. I've done a little riding around Gettysburg, but the rest of it will be new to me.

08-15-08, 05:06 AM
Senior Member
Join Date: May 2003
Location: Triangle, NC
Posts: 1,478
Bikes: S-Works Tarmac
Mentioned: 6 Post(s)
Tagged: 0 Thread(s)
Quoted: 177 Post(s)
I wish that I was participating in the CWC this year but, the date conflicts with other obligations so, I will just have to keep this ride at the top of my list for next year. Hope those of you that attend have a great time. I have not ridden it but, I have a fiend who considers this his favorite event.

I will be participating in the Ashland "Heart of Va Bike Fest" the following weekend though. Looking forward to it.

08-15-08, 03:47 PM
Bike Curious....
Join Date: Sep 2005
Location: Washington, DC
Posts: 890
Mentioned: 0 Post(s)
Tagged: 0 Thread(s)
Quoted: 2 Post(s)
I'll be there this year - a great ride, a little over 9,000 feet of climbing with great scenery and support. Last year it was hot - close to 95 as I recall but we managed to finish the 105 miles. A couple of photos from last year:
Nice hill (going down!)
Gettysburg: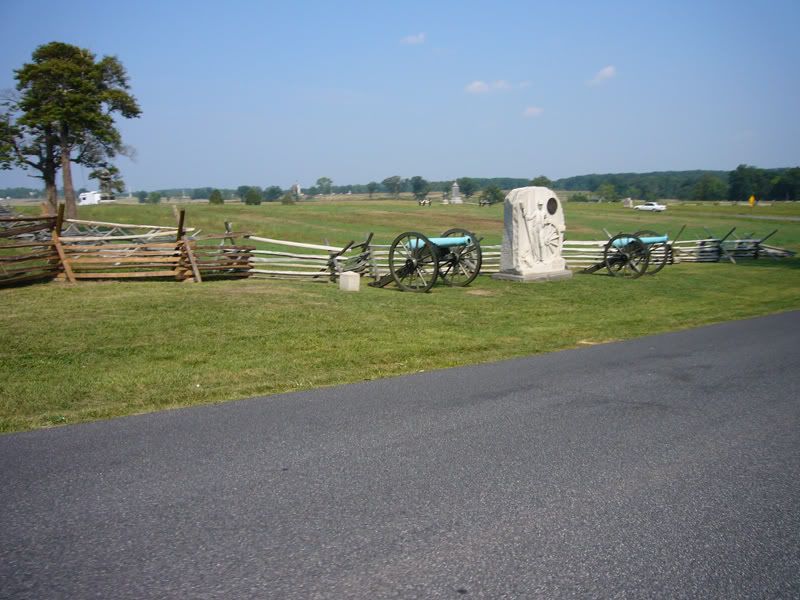 Covered bridge:
The boys and me (I'm in my pink Pantani jersey, will probably be wearing the same):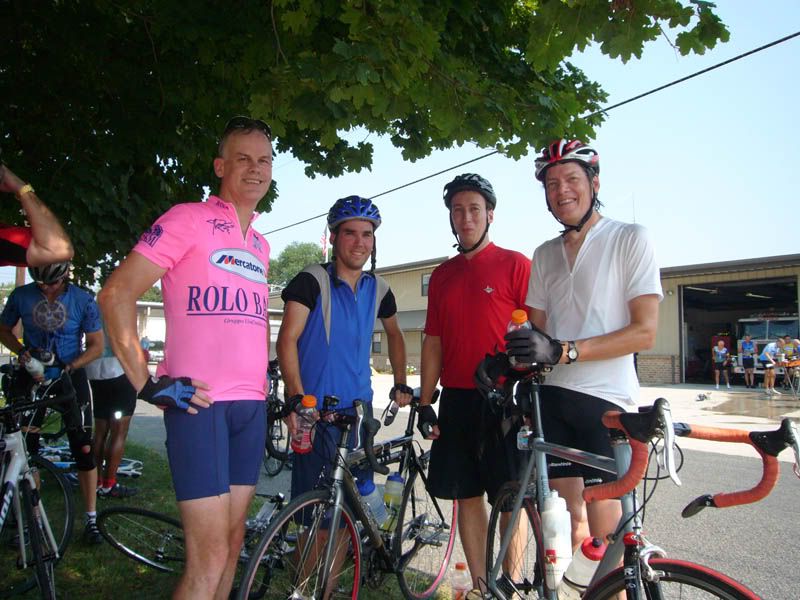 09-05-08, 01:13 PM
Bike Curious....
Join Date: Sep 2005
Location: Washington, DC
Posts: 890
Mentioned: 0 Post(s)
Tagged: 0 Thread(s)
Quoted: 2 Post(s)
Those riding this - in case you didn't get the email, the ride has been postponed until Sunday the 7th because of the hurricane. Here's some text from the email:

Please realize that there is no solution that will be optimal for everyone ??? So we have done the best we can with the information that is currently available.

After much discussion of the CWC committee leadership, and much examination of the weather trends, we have decided that the most prudent decision is to postpone the CWC event until Sunday morning. Though events of this nature rarely cancel due to weather, the current forecast for Saturday is severe enough that we believe it could present a danger to you, our participants and volunteers. By postponing until Sunday, we believe that many of our participants (we hope most of you!) will be able to enjoy the event, though a day later.

The weather forecast (this one from Weatherbug.com) seems to have been trending toward a worse weather event rather than a better one, compared to earlier predictions....

Of course there are many things that may affect the event, since we are delaying it:
1. We may have fewer volunteers. Of the 120 volunteers that we had lined up for Saturday, we have heard from 75 of them. We have been fortunate to have had offers of help from additional folks that had NOT volunteered for Saturday. So currently we have 55 confirmed volunteers. We are still attempting to contact the 45 volunteers that we have not yet heard from. We expect that we will have 2/3 of our original compliment of volunteers.

2. We do not have access to our final rest stop, Barlow VFD. This rest stop was 18 miles from the end of the 50, 63, 75, and 100 mile routes. The prior rest stop, Fairfield VFD, is 29 miles fro the end. We believe this is tolerable, and we plan to have SAG vehicles available during that final leg of the ride to provide water and snacks.

3. We are uncertain of our 25-mile rest stop on the 100 mile route. We believe that if all else fails, we will be able to set up in the Gathland Parking lot, if not the pavilion.

4. We are unsure of having as much maintenance support for you on Sunday. We are still looking into this issue, but we believe that most of you are experienced riders that know how to handle "maintenance situations".


A Caution for you, our Riders:
=====================
Since there is a possible severe weather event on Saturday, you will need to be extra careful for gravel and debris in the roads. This debris, of course, can be a danger, especially on fast descents. Be extra vigilant!

The debris also tends to cause more flat tires - carry extra tubes and patches!

And be prepared to follow your cue sheet, in case the weather has obliterated any of our markings on the road!

09-05-08, 07:46 PM
road curmudgeon, FG rider
Join Date: Nov 2006
Location: Gaithersburg, MD
Posts: 677
Bikes: 1973 Nishiki Professional, 1990 Serotta Colorado II, 2002 Waterford Track
Mentioned: 0 Post(s)
Tagged: 0 Thread(s)
Quoted: 0 Post(s)
Thanks for the info. I was just going to skip it. Now I plan on riding a beautiful century on Sunday.

Posting Rules
You may not post new threads
You may not post replies
You may not post attachments
You may not edit your posts
---
HTML code is Off
---