Senior Member
Join Date: Dec 2006
Location: Peninsula, N. CA.
Bikes: Orbea Orca - 2007, Orbea Ordu - 2008, Cervelo P3 track, Santana Sovereign tandem
Posts: 542
Mentioned: 0 Post(s)
Tagged: 0 Thread(s)
Quoted: 1 Post(s)
Our 1st Match Sprint Tournament
---
Yesterday, Hermes and I did our first match sprint tournament at the Hellyer Velodrome in San Jose, CA. We figured we should put the skills that we learned at the Kenny Williams track camp a couple weeks ago to the test! There were 23 racers, including 3 women (counting me) and 2 juniors. We started out by each of us doing a flying 200 meter time trial. Based on our 200 meter times, we were placed into 4 groups of 6. Some of these guys were really fast!! The fastest 200 m time was 11.26 seconds – smokin'! Hermes was with the guys in the 3rd group and I was in the 4th group with the other women and the juniors. Then we did several match sprints; some were "two-up" (two sprinters); some "three-up" (three sprinters). We start at the rail, roll off and then do two laps. The first lap is generally cat-and-mouse, each person watching the other to see who is going to make the first move. Once that happens it is a sprint to the finish. It was fun racing with my Webcor team mate because we are both competitive and are so evenly matched in the sprint events. I won one of the three match sprints and my team mate took the other two. The match sprint is an event at the state and national championships, so this was a rare opportunity to practice (most of the seasonal racing at the track is mass start events). But most importantly, it was a blast! The weather was gorgeous - just like summer - must have been close to eighty degrees 'tho we had some wind to contend with. My M.O. - trying something new and challenging keeps you young.
Here are some photos.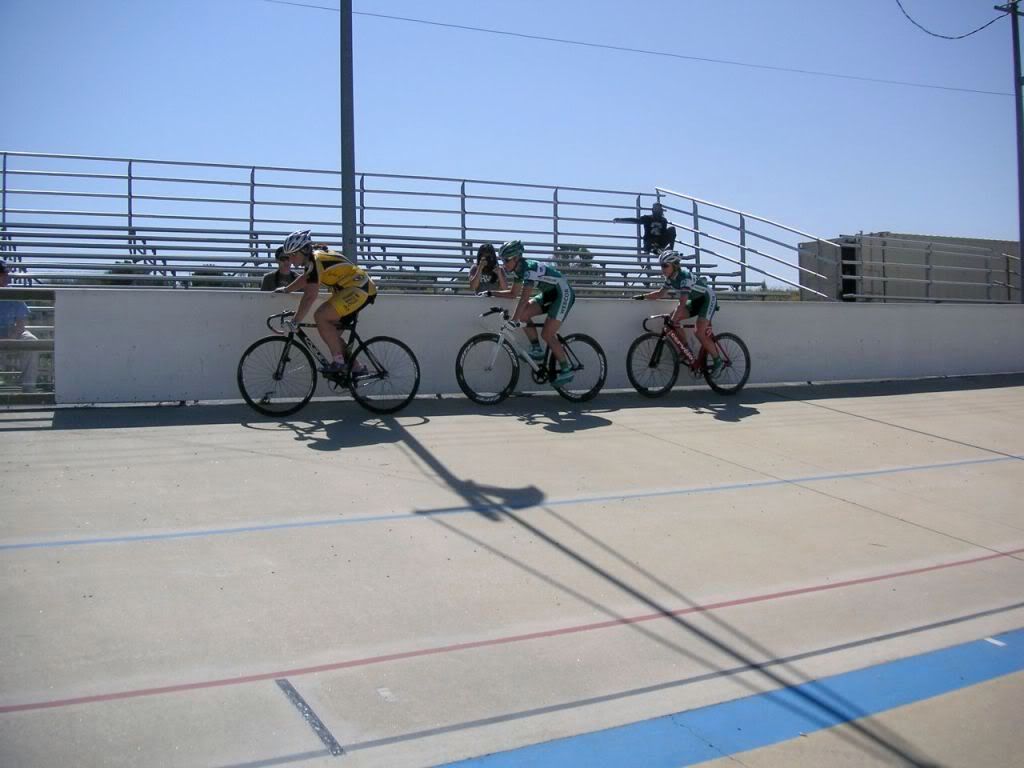 Ladies starting at the rail: Roaring Mouse, Webcor teammate, Velodiva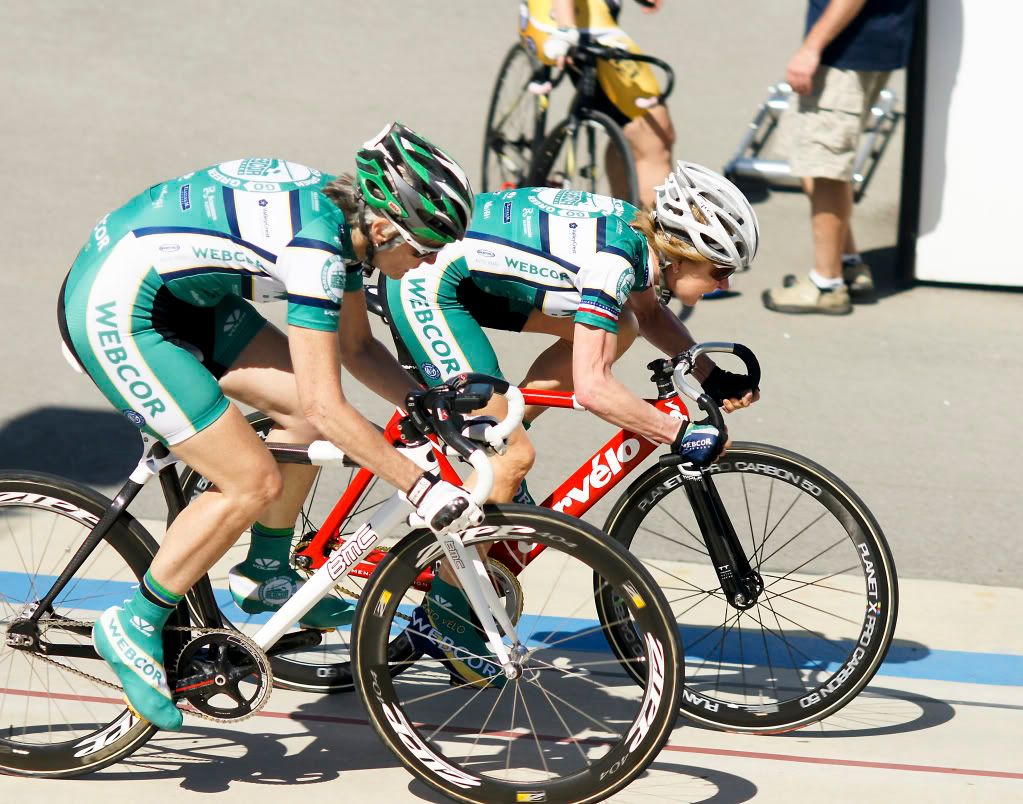 Sprint to victory (photo courtesy of Jan Snyder, JP Images)
Velodiva on the track - the photographer embedded that title - not me!!! (photo courtesy of Jan Snyder, JO Images)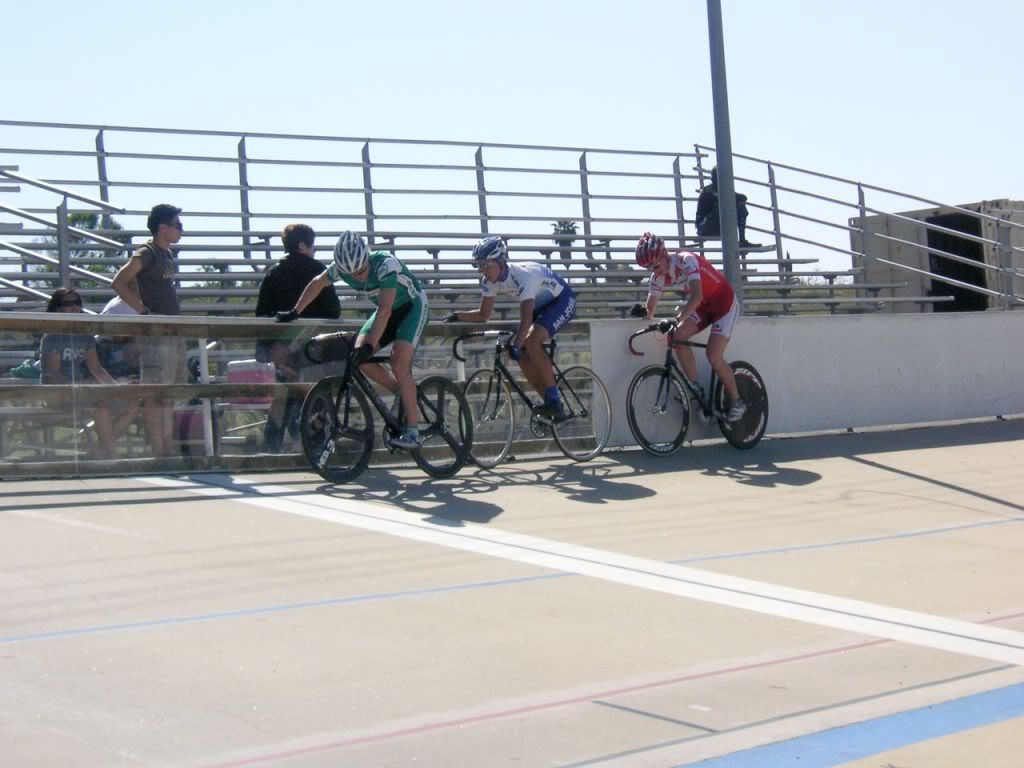 Hermes at the rail in #1 position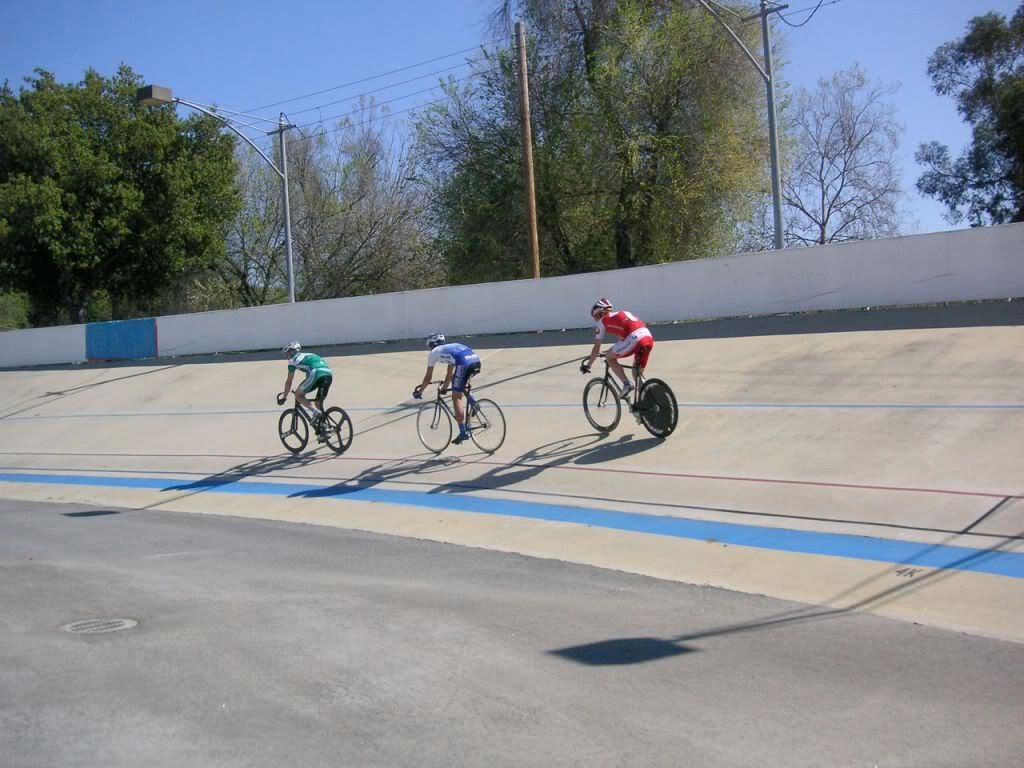 Hermes leading out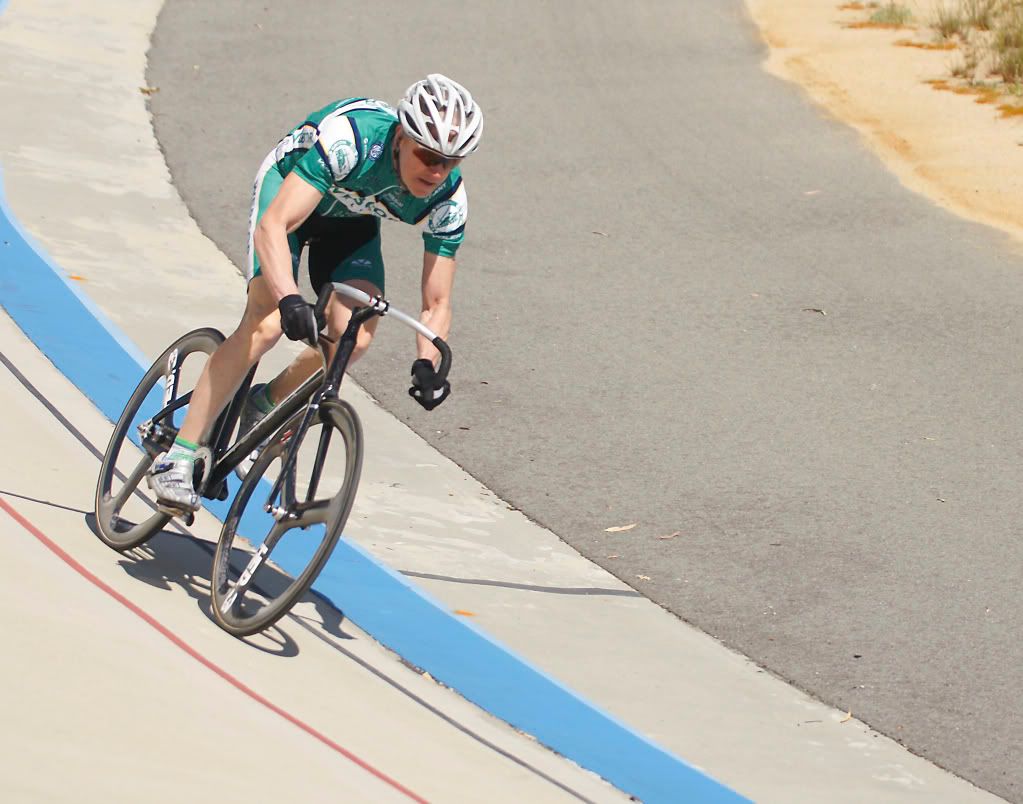 Hermes at the track
Hermes sprinting
---
Last edited by Velodiva; 04-06-09 at

09:40 PM

.