KickStart Successful for Belt Drive Folding Cruiser
---
This popped up in the Industry News section, and I did not see it mentioned here.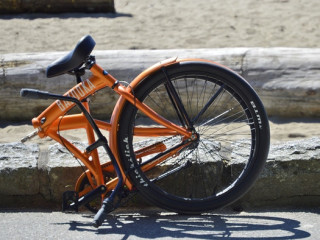 Kickstart
concluded in August, deliveries in Feb 2018. $495 US for the single speed, $719 8 speed, shipping not included.
__________________
"I had a great ride this morning, except for that part about winding up at work."
Bikes so far: 2011 Felt Z85, 80's Raleigh Sovereign (USA), 91 Bianchi Peregrine, 91 Austro-Daimler Pathfinder, 90's Trek 730 Multitrack, STOLEN: 80 Schwinn Voyageur (Japan)