The Eroade mini

06-05-21, 08:15 PM
Senior Member
The Eroade mini
---
Not a folder, but a minivello I found on aliexpress. Ordered it in December but shipping issues delayed arrival until late May. It was abut $380USD with shipping, Came in around 20 pounds, but I'll have to weigh it. I replaced the Shimano 14-28 freewheel with a DNP 11-28, but the chain gear is still 42T. I have a 52 somewhere in my garage. I also ordered handlebars with a 4" rise to raise them up. I'm only 5'7", so the smaller frame works for me.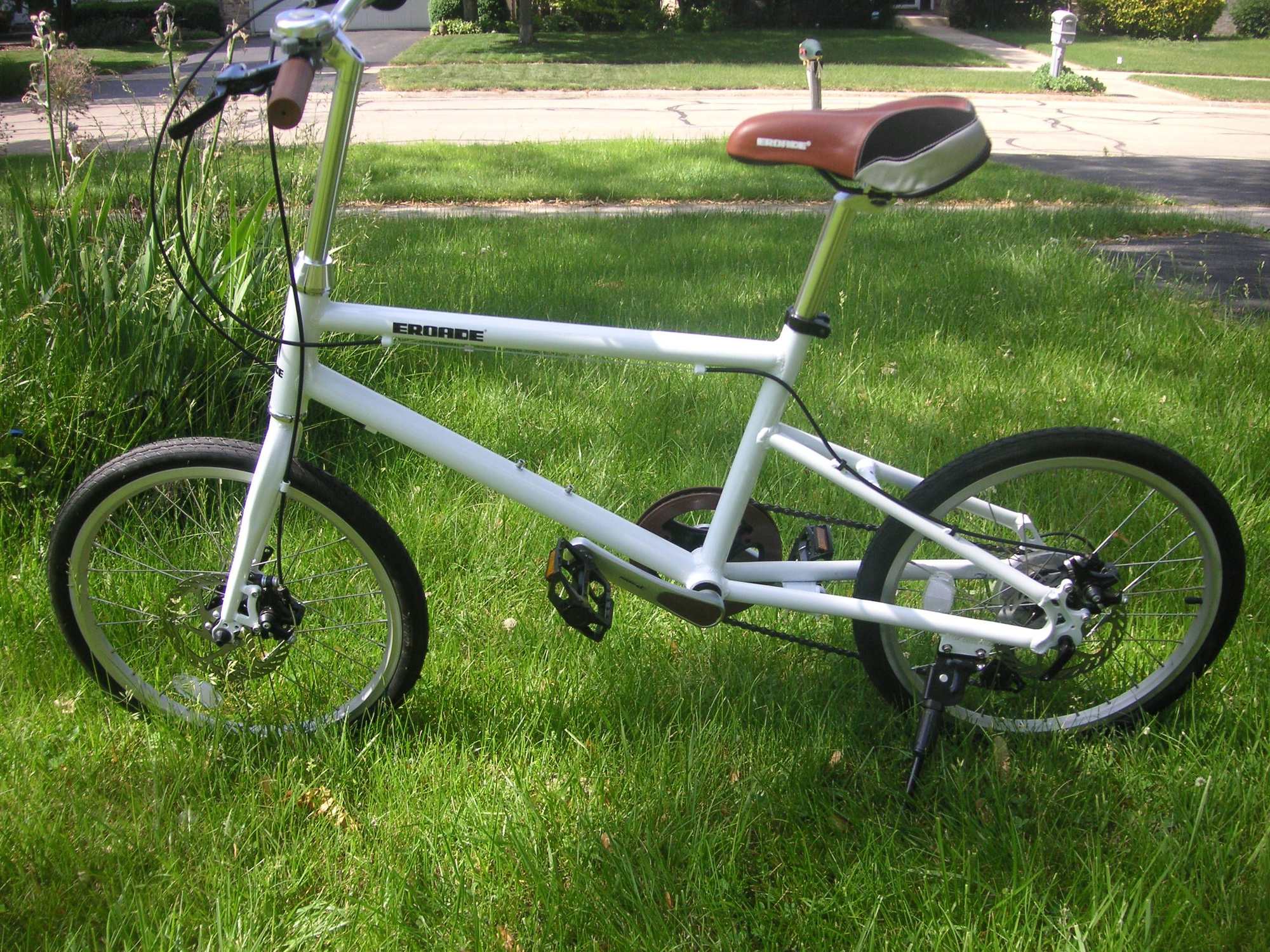 06-06-21, 10:32 AM
How does it ride? I like that it looks to have shorter wheelbase like a folder. I like my Orbea minivelo, but gradually realized it has a much longer wheelbase than my Dahon folder. It makes taking it onto trains and stowing in cars much more difficult/impossible.

06-07-21, 11:00 AM
Senior Member
It's 39.5" axle to axle, same as my Downtube Nova. I had to take off the DNP 11-28 freewheel and put it on my wife's bike, after her DNP failed at 3000 miles. It's back to 14-28 for now. I plan to put on Schwalbe Big Apples in the 2.0 inch, and have the higher bars coming. It's a little darty but we all are used to that.

I'm retired, so just an N+1 thing.