Senior Member

Join Date: Jan 2007
Location: Berkeley
Bikes: 2010 Tarmac SL, 2013 Fairdale Weekender, 2013 Fairdale Coaster, 1995 Specialized M2 Pro, 1972 Schwinn Heavy Duty, 2014 Surley Long Haul Trucker
Posts: 2,265
Mentioned: 0 Post(s)
Tagged: 0 Thread(s)
Quoted: 0 Post(s)
Anyone need a folder bike in the Bay Area?
---
Hey people!
Just seeing if anyone in or around Berkeley, CA needs a folding bike. I'm giving this bike away. I already own 7 bikes with 8 on the way and my wife put her foot down. I'm a professional bike mechanic and will make absolute sure this bike is in working order when picked up. I bought it off of Craigslist a year ago for $90. It was always my plan B bike for getting to work. The only problems I've really had with it is the bottom bracket likes to loosen up on itself. It was a common theme for these bikes back in the day. I really doubt the bike has been ridden over 100 miles in its life. From what I know, I'm the 3rd owner. All I ask for in return is that you don't turn around and sell the bike to someone else for a quick buck. Here's some pictures: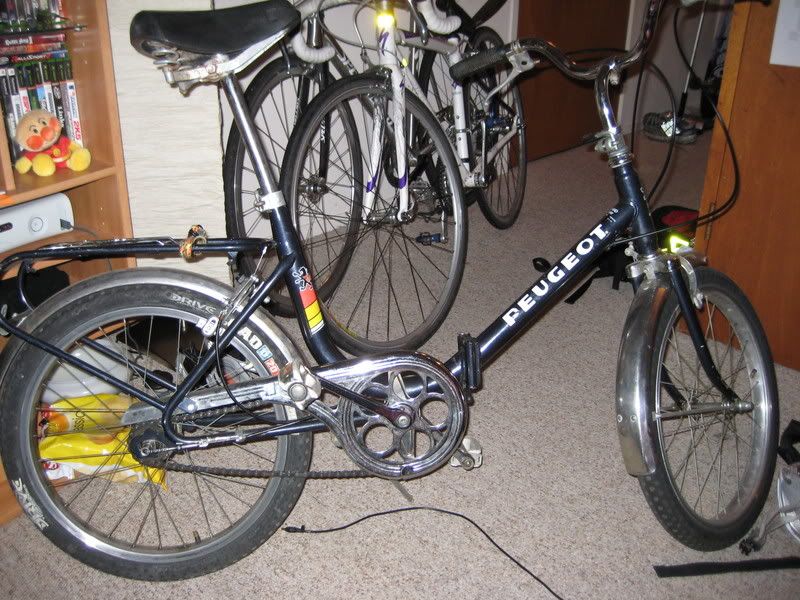 It doesn't fold like the newer Dahons or anything, but perfectly legit for BART during commute hours. And just to save some time.... it's heavy, it's tough to go up hills on, and again, the bottom bracket loosens up. Send me a private message if your interested.