For those who are sometimes wanting more luggage capacity for a Brompton, which doesn't require permanently adding a rack, here is a relatively low-cost and multifunctional solution, not just for Bromptons but travel in general. If flying with a Brompton you usually have 1 checked bag for free - the Brompton, and one hand-luggage, say the C-bag so the daysack is inside your single hand-luggage.
The Brompton luggage system is very strong and all the high-density items are in the pannier, so the daysack is only low-density stuff so the daysack doesn't need to be strong.
Most backpacks either have a built-in stiffener to give them shape and reduce hard items in the backpack digging into the back. Daysacks are designed for much less and have basically a thin fabric all around and so these squish small, such as inside a Brompton Pannier.
Also, in general, it is useful to own a sit-pad, a self-inflating mattress which squishes small when not required. For touring and day rides and multimodal commuting having something warm+dry to sit on during lunch or waiting at a bus-stop or train station is a boon.
Finally, it rains and so some dry bags focus waterproofing where it is needed. Even if your pannier is "waterproof" you can still get water via opening the bag during rain to reach for example waterproofs as it starts raining, so those items you don't need during riding, place inside a dry bag. If you get one large enough for the day-sack you can make a waterproof backpack in effect.
So here is the backpack stuffed next to a S-bag for comparison
and on the back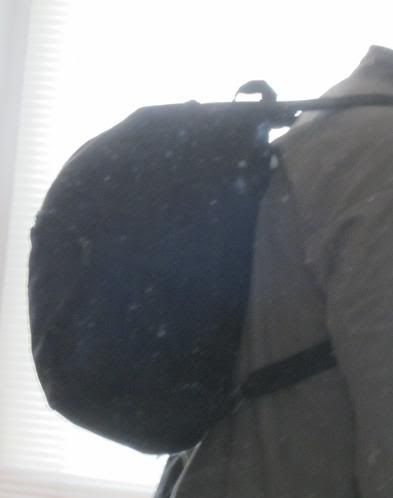 Here is a Brompton C-bag with rear left pocket zipped up, containing the backpack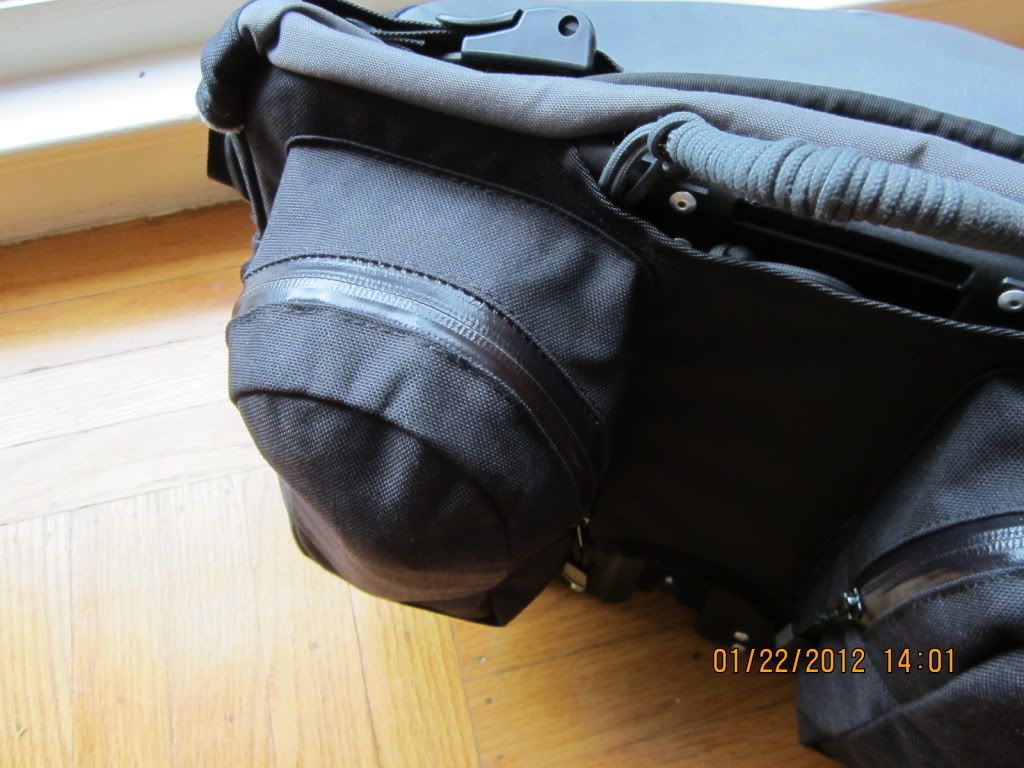 The contents not stuffed particularly tight.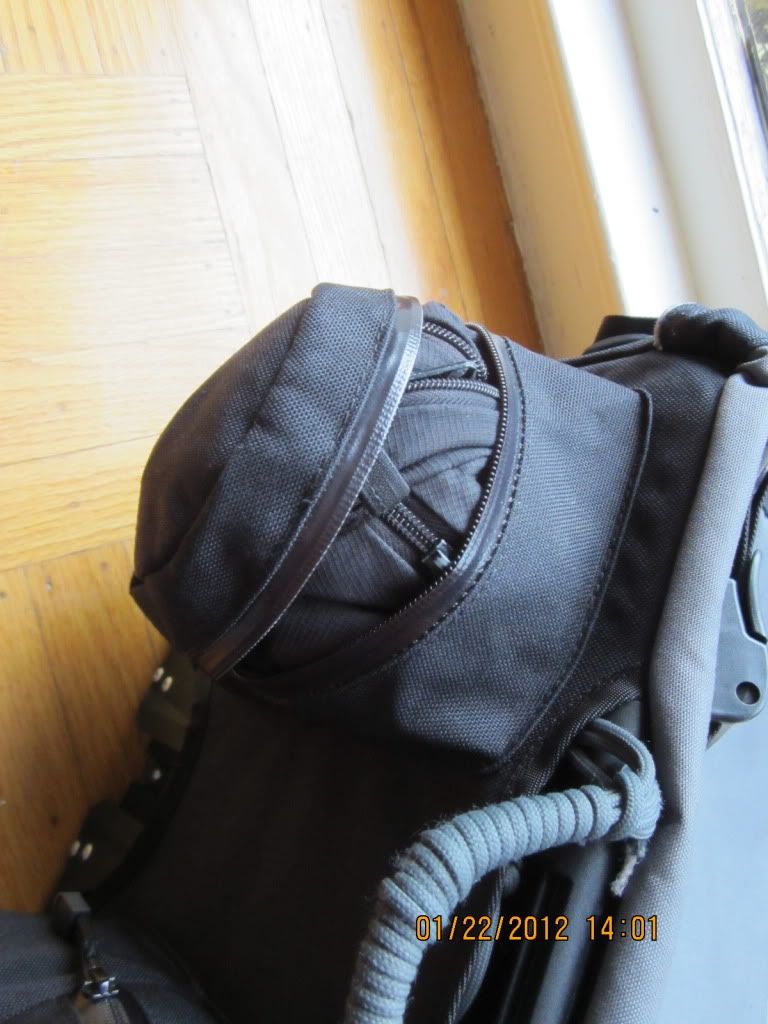 The parts laid out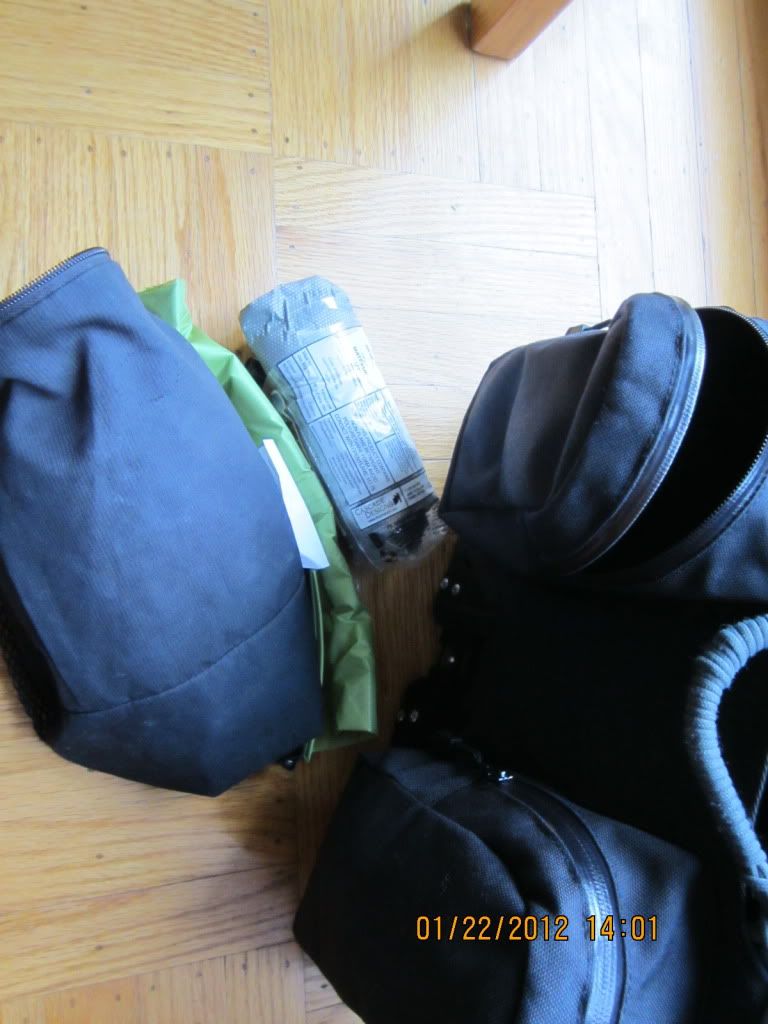 The parts are a
Day sack, the type you get in outdoors or travel luggage shops, I think its about 16L. Label inside says 2003 so implies old....don't know the make
The daysack does not include a chest brace. For cycling, the forward position of shoulders is sufficient, but for walking a chest brace is essential as otherwise the sack just falls off your shoulders and you hands are continually need to have thumbs looped over the shoulder straps to keep the straps in place. You can tie some strapping and a buckle, or I took such from an old broken backpack, involving cutting old parts, some unstitching and restitching. Its worthwhile.
Sit mat. Here shown is the Thermarest Lite Seat. I owned the daysack already and just tried different such mats in a store, this one fit perfectly
Drysack. Again, I tried different sizes in the store to get the largest which was not too big for the daysack. 16L size this one is wide enough to store for example a Netbook, its power supply and say a wallet and phone. To not puncture the drysack, bag items first, such as inside old punctured drysacks. Note such items when riding bike would be in the pannier as such items are safer there and are heavier, but the point is the drysack if you get TOO small becomes less useful. Typical sizes are 1L, 3L, 5L, 13L-16L, 20L, 35L, 60L, 70L. Its worthwhile owning a small one for wallet/phone, medium one for such daysack / laptop and a large one for any hiking backpacks you might own.
The sit mat inflated. You don't need it rigidly inflated just enough to stop items digging in you, in fact just the natural self-inflation pressure seems fine.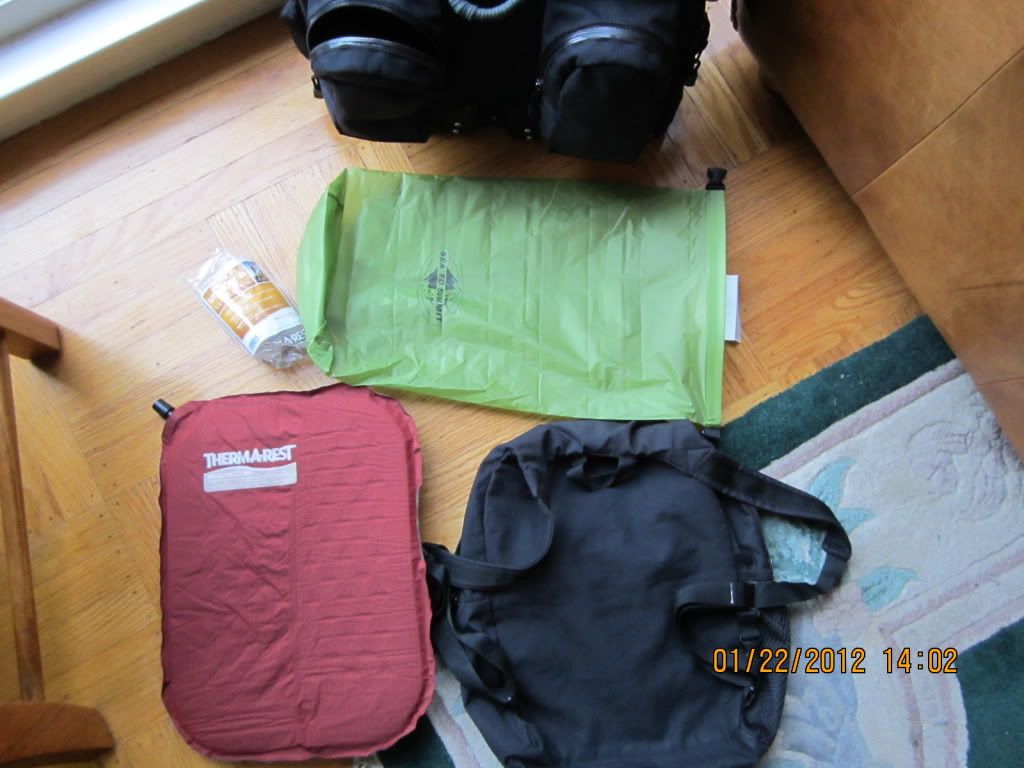 The sit mat inside the daysack
Dry bag inside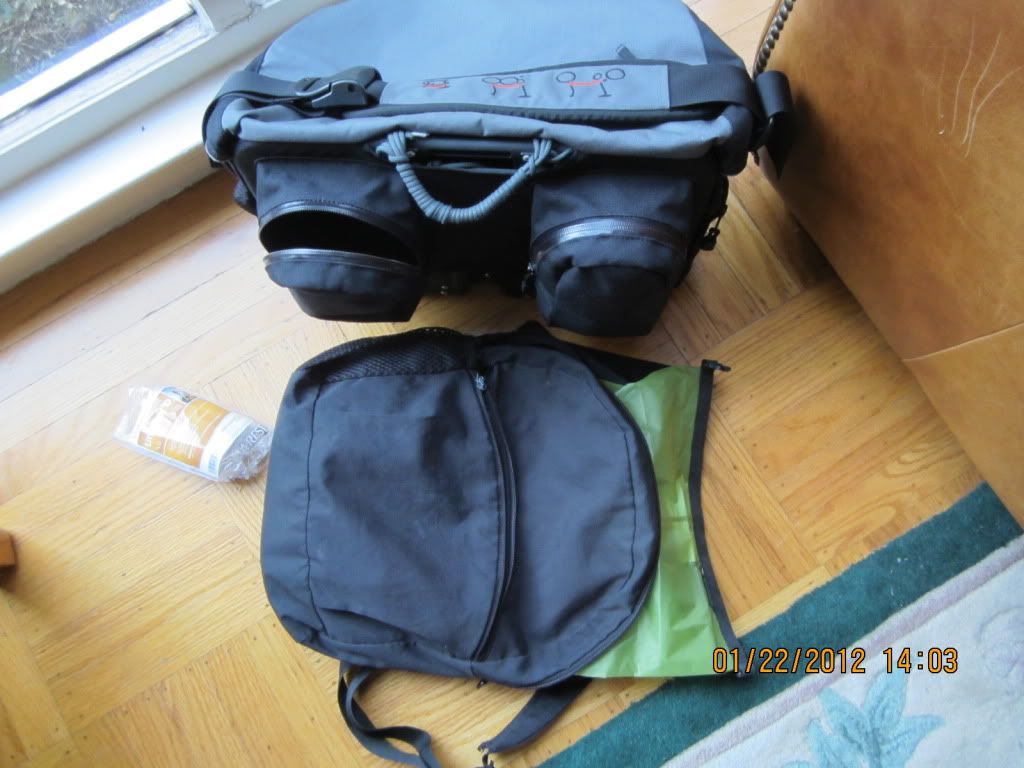 Not stuffed, shown against Brompton C-bag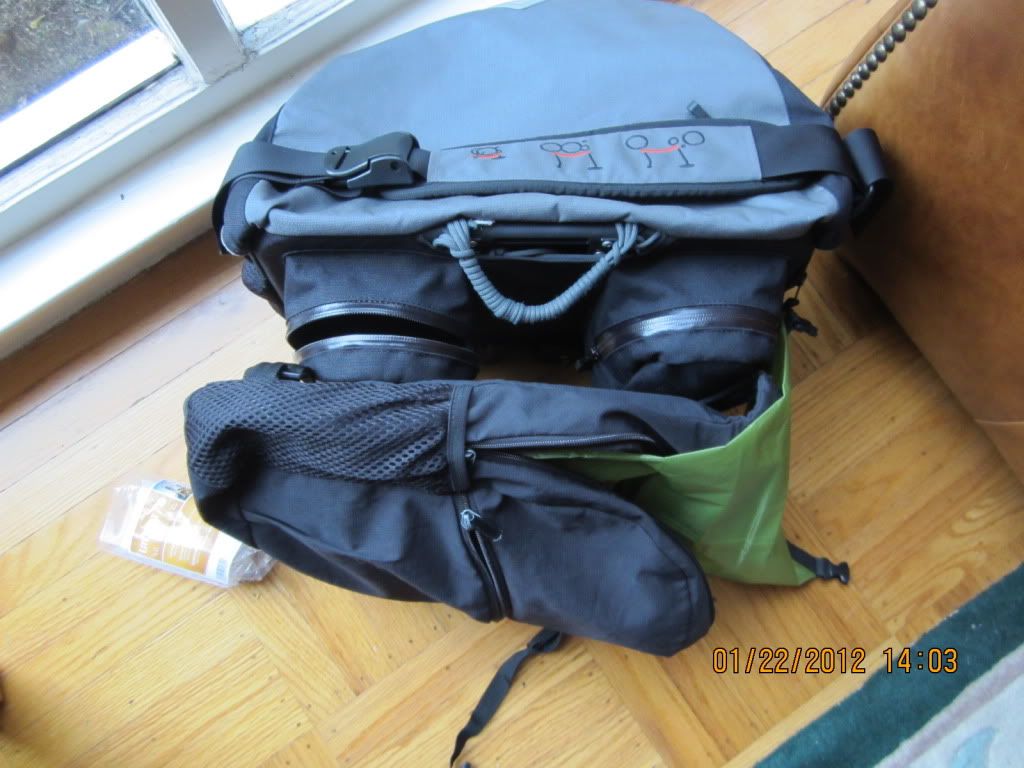 The more stuffed is the daysack, the less the need for the sit-mat to provide the shape to the daysack so you can let air out of the sit-mat as required to get stuff in.