Tail End Charlie
Join Date: Sep 2005
Location: Maine, The Way Life Should Be
Bikes: Fuji Nevada MTB, Giant OCR1
Posts: 545
Mentioned: 0 Post(s)
Tagged: 0 Thread(s)
Quoted: 0 Post(s)
Ben Perry's Dream Ride - Photos
---
Ben Perry was a physical education/health teacher at Traip Academy who lost his two year battle with Familial Adenomatous Polyposis (FAP) disease on January 12, 2008 at the age of 32. During his illness, Ben maintained a positive attitude and was a role model of steadiness in the face of adversity. Ben's Dream was to have a climbing wall built in the gym at Traip Academy in Kittery Maine.
The dream took a step closer when Timberland donated an $80,000 climbing wall to the school.
The purpose of Ben Perry's Dream Ride was to help raise funds to install the wall.
My daughter, her boyfriend, and I all rode.
One of the best features of the ride was that it went right by my house. Very convenient for a needed pit stop.

Here are a few pix my son took:
Climbing the hill I live on.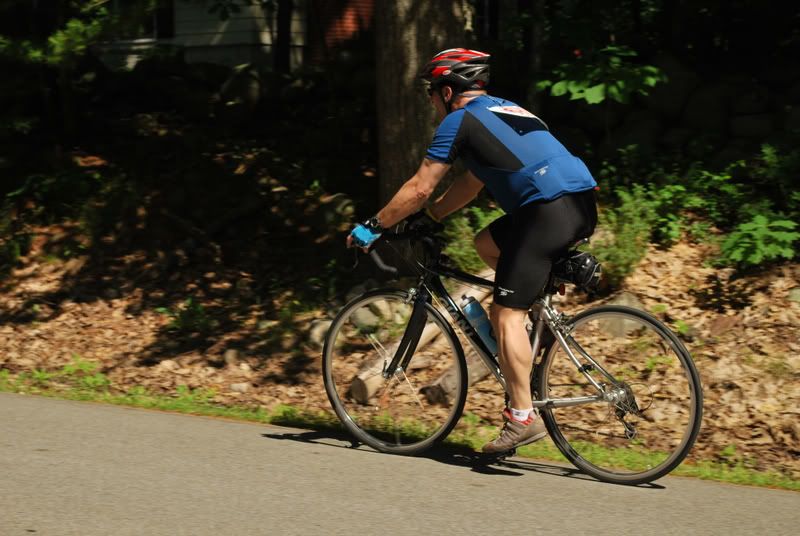 This one is of my daughter walking up the hill (You can't actually see it because she would kill me for showing her walking up the hill).
Her & I about to pull into Kittery Trading Post X Sports (start/stop).
My daughter hanging out in front of X Sports.
Because she works there, the let her ride "The Betty" in the 1.7 mile bike parade.
The bike parade's return trip.
Her boyfriend and I.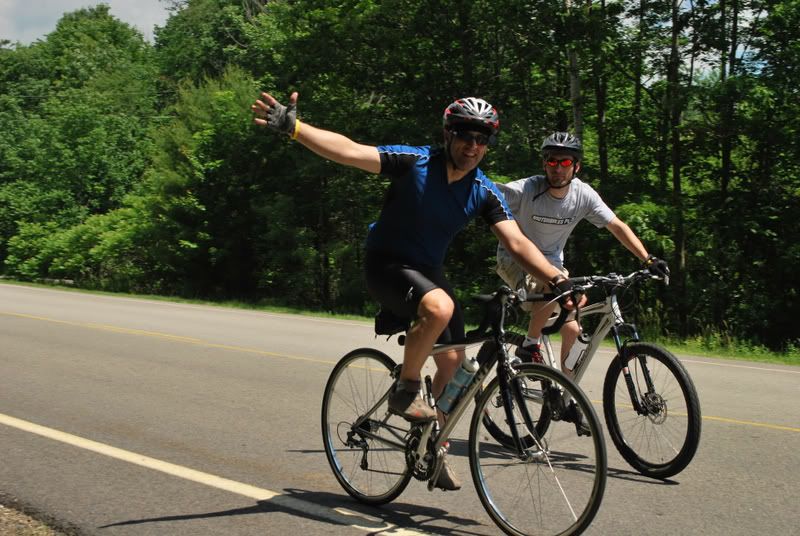 Guess whose bringing up the rear?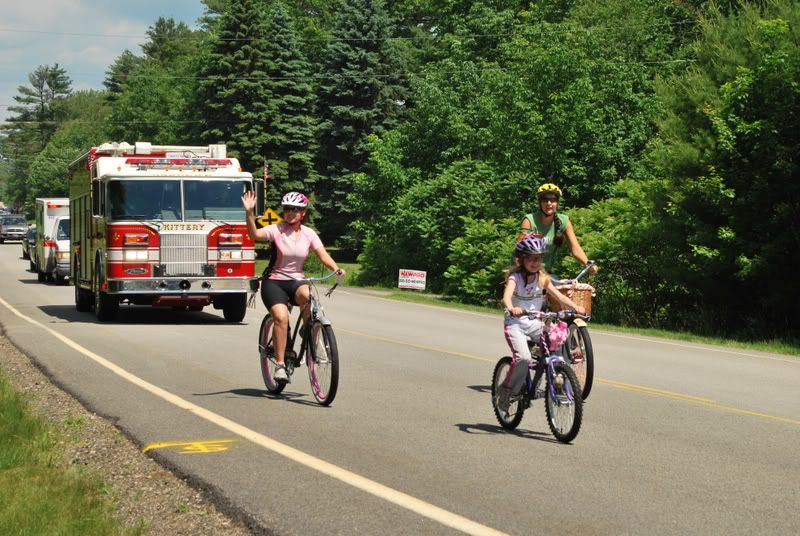 __________________
Why isn't 11 pronounced onety one?