Rake on this fork!!! Help
---
Hey All,
I bought a frame, unfortunately the frame did not come with the original fork. The previous owner said the fork had hairline fracture at the steerer-tube, so he throw it out. I have asked the previous owner and he had no clue about rake.
At this moment I am trying to work out the rake of this fork, so I can start restoring the frame to original looks/geometry. Hoping someone can help me...here is the photo: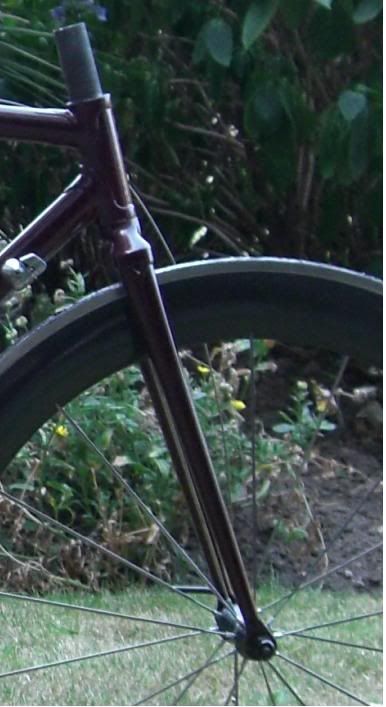 I know this might be a very hard job.
Thanks in Adv,
Dub.
PS: I posted the same thread in the Bike Mech section, and realised this section is more appropriate.