Storing a steel MTB frame outside

10-19-17, 10:26 PM
Senior Member
Join Date: Apr 2016
Location: Osaka, Japan
Posts: 287
Bikes: Surly Disc Trucker, Blue "mamachari" 3-speed, Kona Explosif
Mentioned: 1 Post(s)
Tagged: 0 Thread(s)
Quoted: 70 Post(s)
Liked 0 Times in 0 Posts
Storing a steel MTB frame outside
---
Got a Reynolds 520 Kona Explosif last week, and after some experimentation, I think I may be storing it outside. I'll only be keeping this bike for 12-15 months, so I need to know a couple things:

1. Is 12-15 months enough time for serious rust or suspension fork damage (this is my first sus fork) to occur if I'm keeping the bike clean and dry?

2. Any recommendations for keeping the bike protected (from damage) outside? Covers, etc.
---
Last edited by ADAP7IVE; 10-19-17 at

10:43 PM

.

10-19-17, 11:23 PM
Interocitor Command
Q: How can I destroy a perfectly good bicycle?

A: Store it outside for 12+ months.

10-20-17, 12:18 AM
Senior Member
Join Date: Mar 2008
Posts: 7,947
Mentioned: 36 Post(s)
Tagged: 0 Thread(s)
Quoted: 812 Post(s)
Likes: 0
Roofed?
Out of the sun?
Proximity to the sea?

If roofed, fairly dry and out of the sun I wouldn't worry.
I'd rust proof the inside of the frame, lube the seat post, hit everything with a blast of WD-40 and call it a day.
Covers are a so-so thing. Sometimes they end up trapping moisture, which do mode bad than good. But a roof is always helpful.
Salt mist from the sea is known to be hard on stuff. But I've never had to deal with that.

10-20-17, 02:30 AM
Look Ma! No Hands!
What @
dabac
said.

Greasing and lubing it up inside and out is your best bet, but there are other concerns that simply cant be avoided if its not stored inside.
Weathering, and corrosion are hard on a bike. I buy and sell a lot of bikes, and you can always tell the ones that have been left outside. Corrosion is a pernicious creature. It'll find its way into the most unsuspecting areas like inside plated hex socket bolt heads, and in the hinging parts of derailleurs, bringing down the overall look of quality and care.
If you keep it outside, keep it under some sort of roof. That way, it will be out of the sun, rain, and daily dew. If you cover it, be sure that the cover is breathable, or at the very least its just a cover and not a wrap - trapping moisture inside.
Regular cleaning and maintenance can be relaxing and rewarding, especially when its time to sell the bike. Good luck!
__________________
"I have never been lost, but I will admit to being confused for several weeks" -Daniel Boone

"You can't go back and change the beginning, but you can start where you are and change the ending" -C.S. Lewis

"Sobriety sucks." -Me

10-20-17, 03:12 AM
Senior Member
Join Date: Apr 2016
Location: Osaka, Japan
Posts: 287
Bikes: Surly Disc Trucker, Blue "mamachari" 3-speed, Kona Explosif
Mentioned: 1 Post(s)
Tagged: 0 Thread(s)
Quoted: 70 Post(s)
Liked 0 Times in 0 Posts
Thanks for the input. I'll do my best to put some awning or something over it at least, plus some kind of cover and some frame protection.

Maybe there's still hope for finding an inside solution.

10-20-17, 07:03 AM
The frame is easy to protect. It's got paint on the outside, and it's sealed up pretty well. Like @
dabac
said, spray some WD-40 or similar in to the areas of the frame you can get to and call it good.
It's all the moving, unpainted parts that you will have to look after. One of the toughest things to do to a bike is to leave it outside. The best thing you can do to mitigate that is to use it regularly. Ride it once a week, or at least every other week, to give the moving parts some exercise. This will remove any corrosion / buildup before it can become a problem. Regular use will also alert you to potential issues, before they become breakdowns.
I had to leave my (then 10-yo) Cannondale MTB on a bike rack for a year, while I lived in student housing. It then spent 2 years on the patio of my condo, still out doors but under a roof, and behind a fence. On campus, I rode it several times a week, less so later. The needle bearings inside the Headshok did eventually seize up, and one of the gum-wall Conti tires did start splitting at the sidewall, but these were 10-year-old components, after 3-4 years outdoors, so they were well past their service life.
A new bike, for a year? Use it regularly, and keep it out of direct weather, as you can, and it should be fine.

10-20-17, 07:20 AM
Sunshine
Join Date: Aug 2014
Location: Des Moines, IA
Posts: 8,142
Bikes: '87 Miyata 912, '87 Schwinn Prelude, '90 Fuji Saratoga, Black Mountain Cycles Monstercross V4, '89 Novara/Centurion Ironman, '18 Diamondback Syncr, '18 handmade steel roadbike
Mentioned: 75 Post(s)
Tagged: 0 Thread(s)
Quoted: 2863 Post(s)
Likes: 0
What is Japan's version of CraigsList? Go to it. Buy something like this. Store the bike.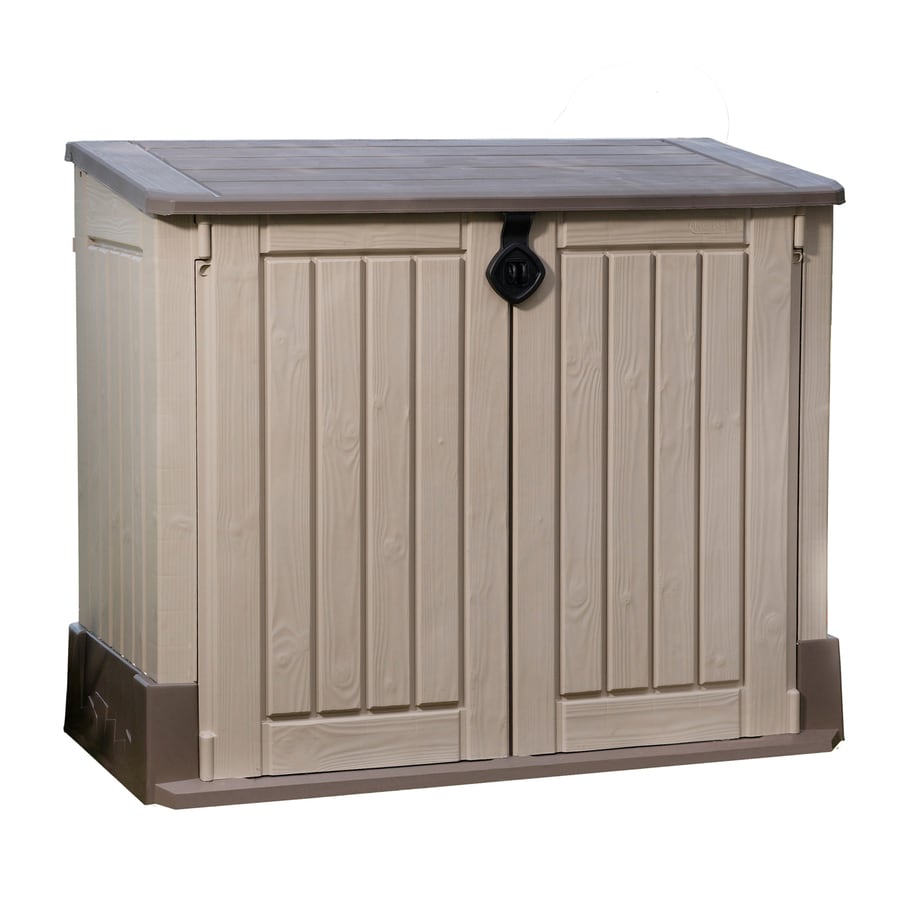 ...or at least buy a tarp and cover it.

10-20-17, 09:08 AM
- Soli Deo Gloria -
Wax the crud out of it.

Don't even worry about wiping the wax off or buffing it out unless you want to.

Any decent automotive wax will do.

10-20-17, 09:13 AM
coprolite
Join Date: Jun 2010
Location: NW,Oregon Coast
Posts: 41,442
Bikes: 8
Mentioned: 183 Post(s)
Tagged: 0 Thread(s)
Quoted: 6712 Post(s)
Likes: 0
there is a preservative they coated WW2 jeeps in and 40 years later they were fine, but they probably sat in a warehouse.

10-20-17, 09:41 AM
Senior Member
Join Date: Jul 2008
Location: 25 miles northwest of Boston
Posts: 22,671
Bikes: Bottecchia Sprint, GT Timberline 29r
Mentioned: 85 Post(s)
Tagged: 0 Thread(s)
Quoted: 2957 Post(s)
how about a big bag like from a dry cleaner?

10-20-17, 09:54 AM
- Soli Deo Gloria -
Cosmoline
It protected war equipment on ships at sea.
Removal of the stuff is penance for sin.
-Tim-

10-20-17, 10:28 AM
Senior Member
Join Date: Jul 2017
Posts: 109
Mentioned: 0 Post(s)
Tagged: 0 Thread(s)
Quoted: 35 Post(s)
Likes: 0
Liked 0 Times in 0 Posts
There's a commonly available coating in the green spray can called LPS-3. Apply a HEAVY coat inside and out. Seal it in heavy plastic bag and put away.

10-20-17, 10:59 AM
Senior Member
Join Date: Jul 2017
Location: East Tennessee
Posts: 578
Bikes: 2017 Trek Domane SL6 Disc, 1990 Schwinn Crosscut Frankenroadbike, 2015 KHS Team 29 FS *NEW BIKE*, 2000 Gary Fisher Tassajara--gone but not forgotten
Mentioned: 4 Post(s)
Tagged: 1 Thread(s)
Quoted: 134 Post(s)
I kept my aluminum framed MTB outside for three years chained to a picnic table beside my RV (that I was living in at the time)...two of those years it was less than 250yds from the ocean. Kept the chain, cables and moving bits lubed...put a plastic grocery sack over the (leather) seat. That was over six years ago...recently cleaned and lubed everything, and replaced the chain. Good to go...a MTB is gonna get wet and dirty if you use it anyway.