GPS questions

10-20-21, 08:49 AM
Junior Member
Join Date: Jan 2013
Location: Syracuse ny
Posts: 5
Bikes: Cannondale R800
Mentioned: 0 Post(s)
Tagged: 0 Thread(s)
Quoted: 1 Post(s)
Likes: 0
Liked 0 Times in 0 Posts
GPS questions
---
Does anyone use a Garmin 64 type GPS for routes & tracking?
I'm looking for suitable mounts that will keep the unit from bouncing
off in the rough stuff.
I like to use this unit for the map overlay capability, routable & topo...

10-20-21, 09:06 AM
Hits [ENTER] b4 thinking
Join Date: Jul 2017
Location: Mississippi
Posts: 8,856
Bikes: '20 Tarmac Disc Comp '91, '78 Raleigh Competition GS
Mentioned: 36 Post(s)
Tagged: 0 Thread(s)
Quoted: 3523 Post(s)
A Garmin GPSmap 64?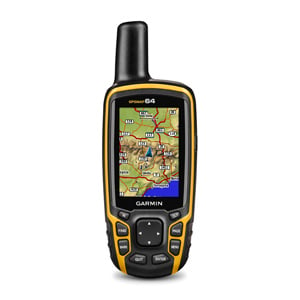 https://www.garmin.com/en-US/p/140020#accessories
Click the link above. Expand
+ Mounts
in the list near the bottom of the page by clicking it and then look for
Bike Mount
.

10-20-21, 09:13 AM
Senior Member
Join Date: May 2017
Location: Hacienda Hgts
Posts: 1,377
Bikes: 1999 Schwinn Peloton Ultegra 10, Kestrel RT-1000 Ultegra, Trek Marlin 6 Deore 29'er
Mentioned: 2 Post(s)
Tagged: 0 Thread(s)
Quoted: 518 Post(s)

10-20-21, 09:22 AM
Senior Member
Just pointing out that there's probably a suitable app that you could use on your GPS-capable cell phone…and for which there an a plethora of holders.

Dan

10-20-21, 11:51 PM
Senior Member
Join Date: Dec 2001
Location: New Jersey
Posts: 7,142
Mentioned: 0 Post(s)
Tagged: 0 Thread(s)
Quoted: 257 Post(s)
Likes: 0
The bike mount for the Garmin 64 attaches itself to the handlebar too loose to be of any use. I zip tied the mount to an armband purchased on Amazon and wear it on my wrist. A much better solution.
Newppon 180° Rotatable Running Phone Armband