My Rebuild Project
---
After completing 3000 miles on my raleigh activator, I decided to do an upgrade and rebuild it. Me and my friend decided to do the work one week after school. Originally, it was a decrepit old thing:
(see picture)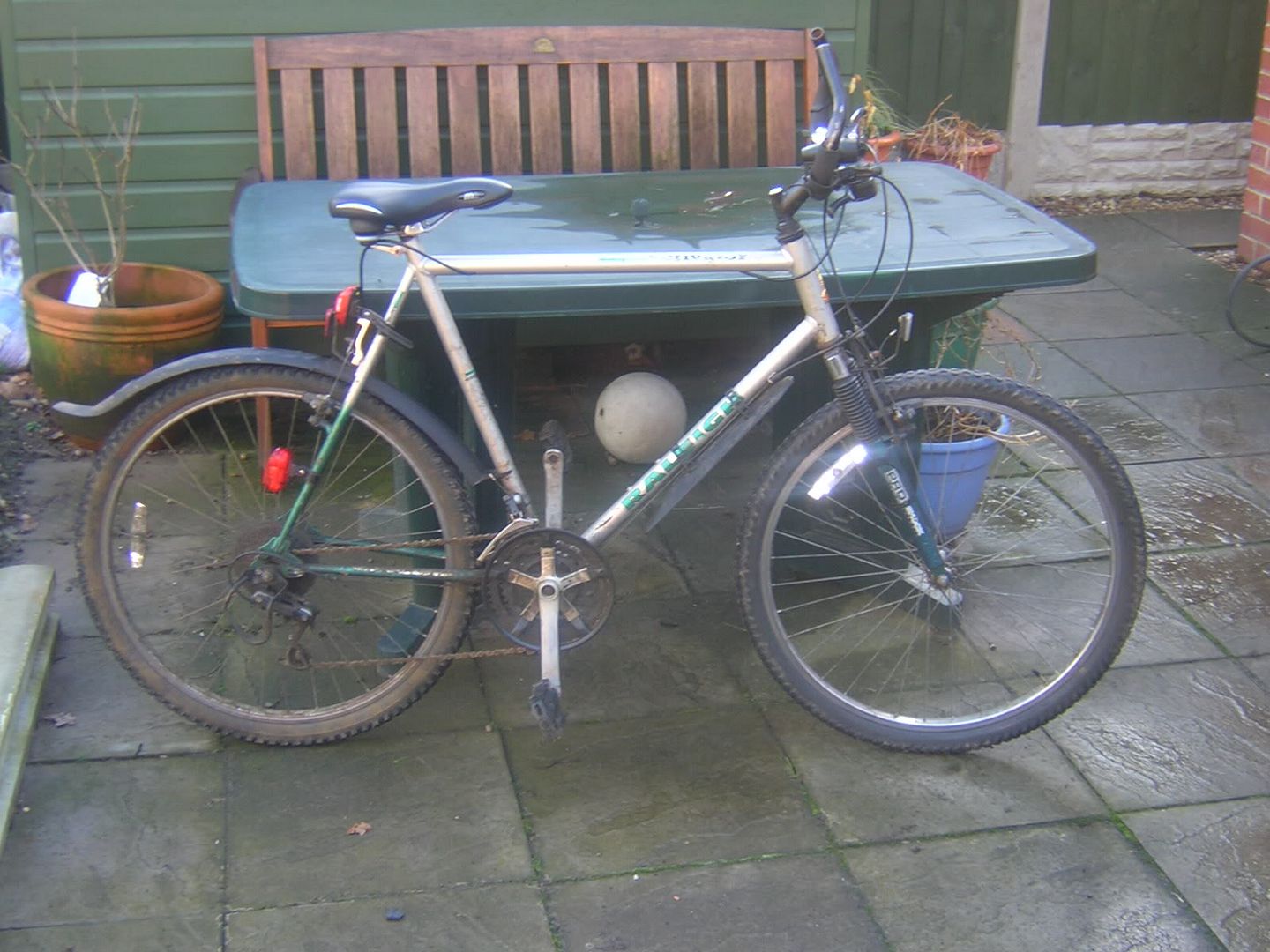 We stripped it down to a frame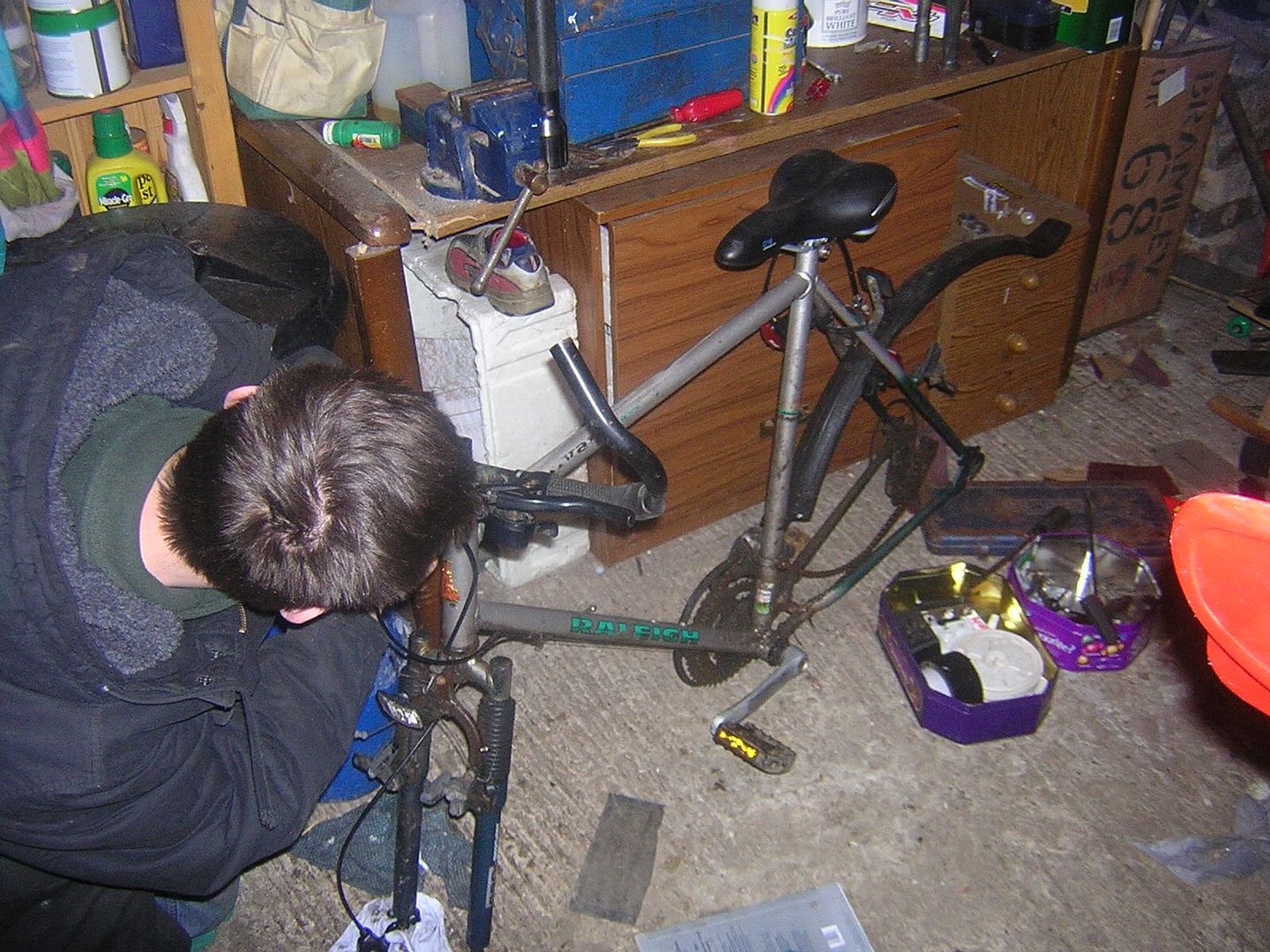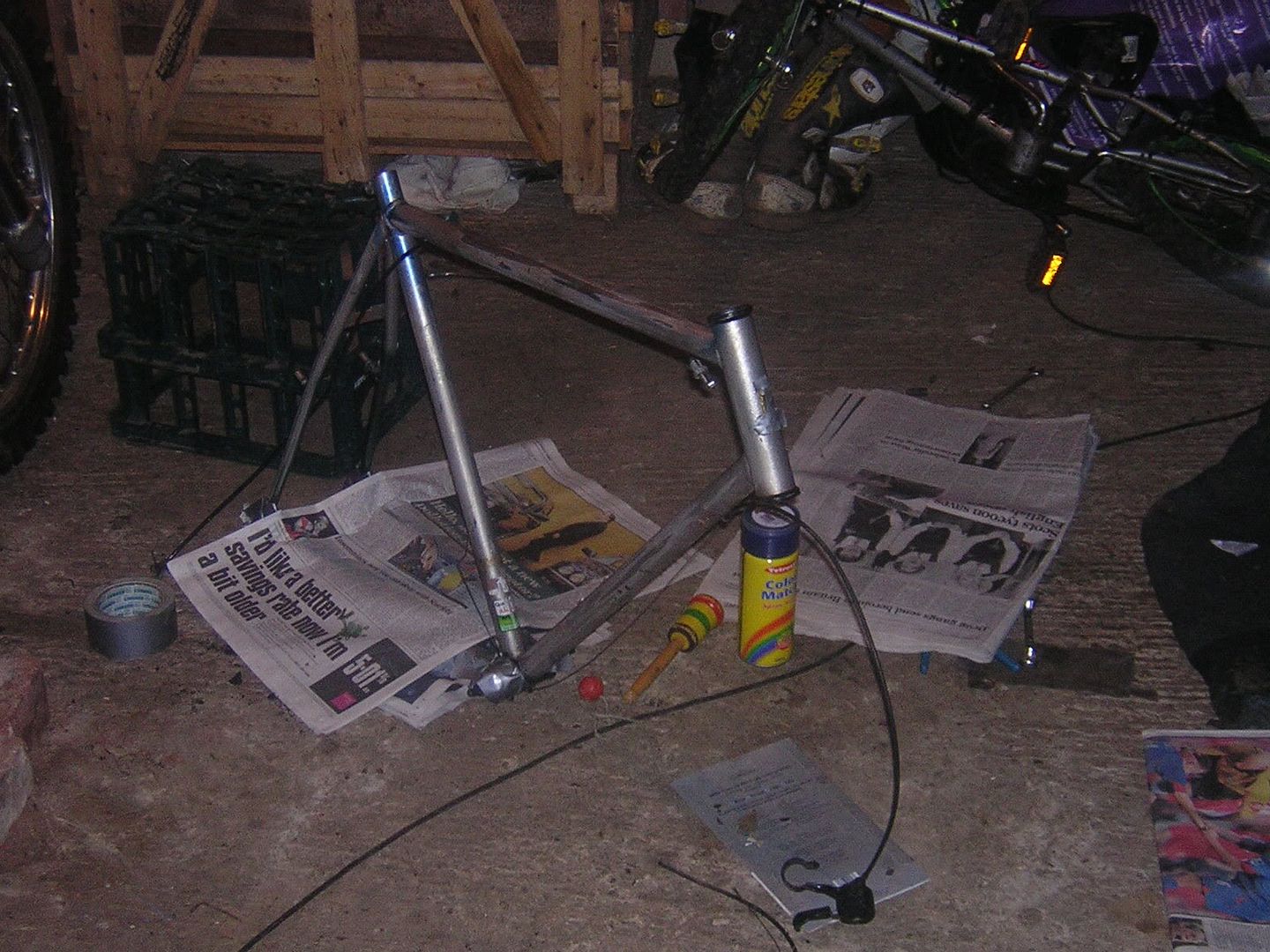 which was then sanded to bare metal and resprayed.
once this was done suspension forks were added
we then put a new cog, front and rear wheels on it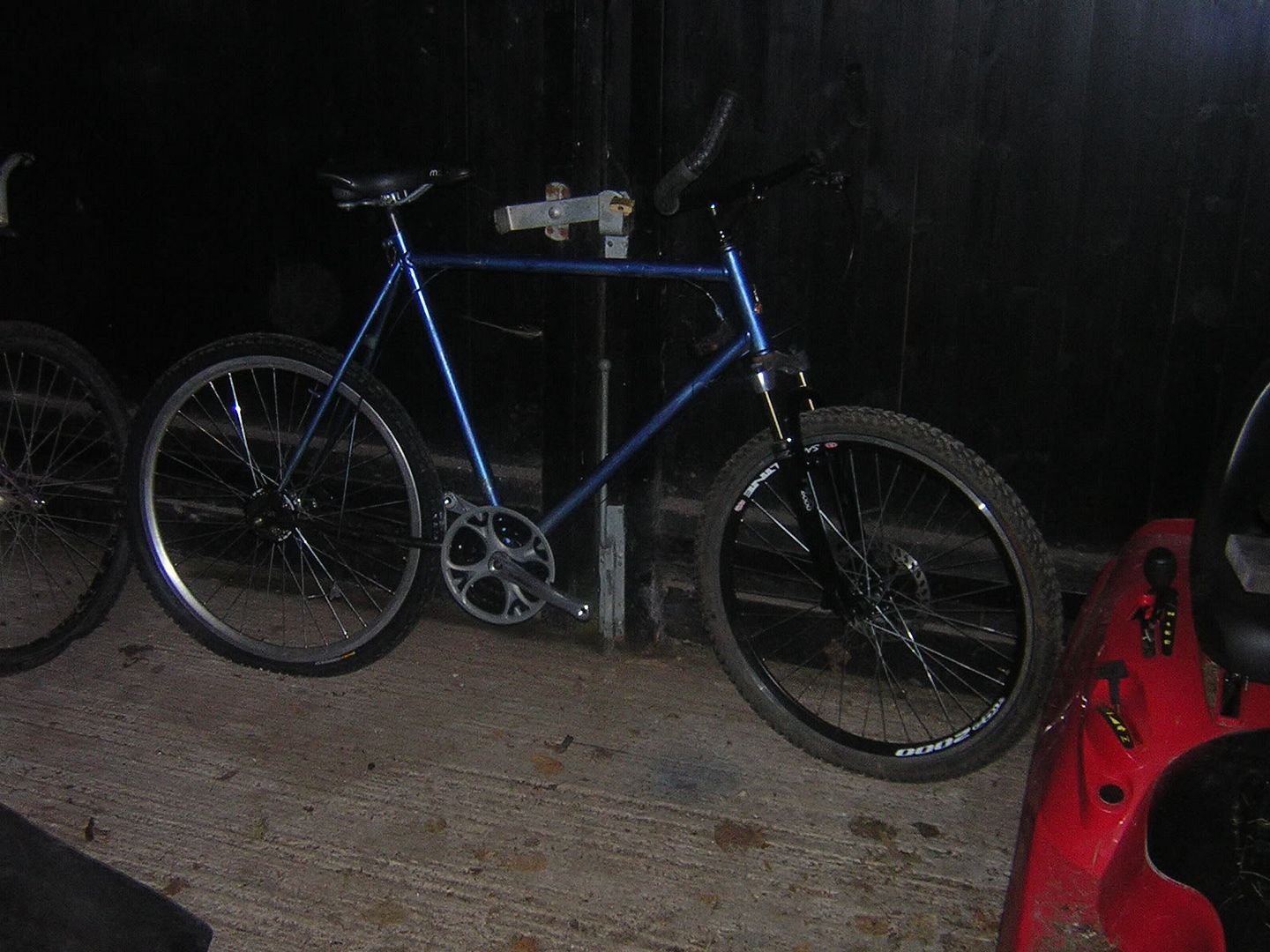 after that rear V brakes, front disk brake, lights, wing mirror, computers etc were added
After the rebuild the bike was a dream to ride and is smooth and comfortable with excellent gear changes.
I have already started to achieve my next 3000 miles