Senior Member
Join Date: Dec 2006
Location: Long Island, New York
Bikes: a lowrider BMX, a mountain bike, a faired recumbent, and a loaded touring bike
Posts: 3,064
Mentioned: 1 Post(s)
Tagged: 0 Thread(s)
Quoted: 81 Post(s)
My Everyday Bike
---
I have posted pics in the past, but then I realized, I only photographed the custom bikes I built.
So here now, I post pictures of my everyday workhorse bike.
It's a Fuji Boulevard.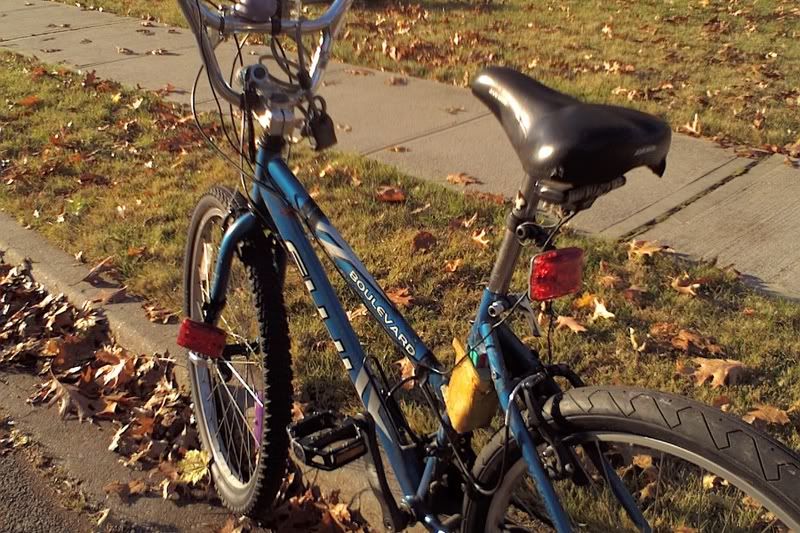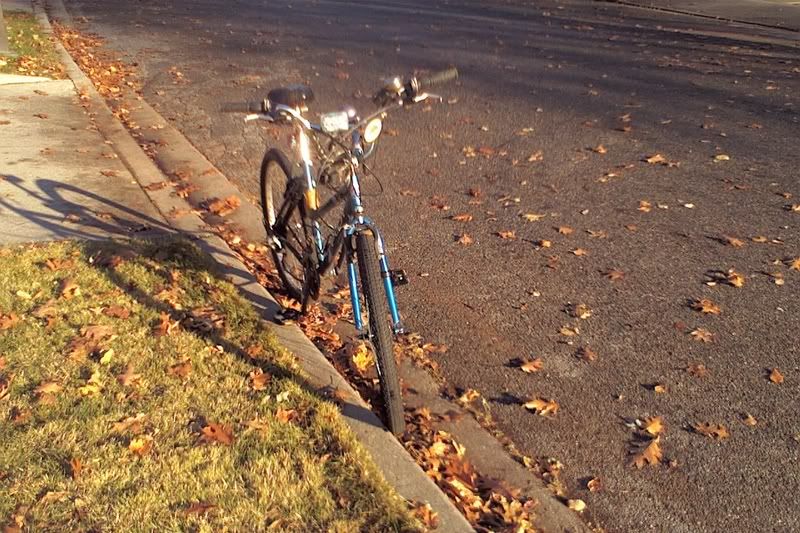 Front view.
What have I added to this bike that is out-of-the-ordinary?
There is a small yellow fiberglass box, which holds a patch kit, but besides that , what is unusual about this bike?
I'll give you all some time to think about it, hopefully someone will pick it out.