Just got back from a ride at the park with my wife and nephew

08-10-12, 03:45 PM
Senior Member
Join Date: Jul 2012
Location: East of Atlanta
Posts: 58
Bikes: Trek Verve 1
Mentioned: 0 Post(s)
Tagged: 0 Thread(s)
Quoted: 0 Post(s)
Likes: 0
Liked 0 Times in 0 Posts
Just got back from a ride at the park with my wife and nephew
---
I bought a new Trek Verve 1 about a month ago and my wife decided she wanted a new bike also, so we just bought her a Fuji Crosstown 4 last weekend. We're keeping my nephew for most of this month. My SIL has 5 kids all pretty close in age, and every time one turns 9 or 10 she sends them to us for about a month during the summer. They're homeschooled and live in the stix, so its a big deal for them to be away from home without their parents, brothers and sisters, but so far we've never had any meltdowns with any of them being terribly homesick and wanting to go home. We went to visit at the end of July and brought my 9 year old nephew back home with us. He has a bike, but it was in dire need of some attention. His dad is out of town working most of the time and when he's home he's just not physically able to do much with the kids (bad knees and back and in pain most of the time), so we brought his bike home with us and I spent a few hours replacing the innertubes, unfreezing the rusted chain, adjusting the brakes, etc. Nephew had never ridden much because the bike was given to them in bad shape and never fixed up, so even though he could ride, he wasn't very confident or stable. Now after a week he's a regular speed demon and doesn't want to stop until he's worn out. I made the mistake of telling him when I was a kid there was a big hill just down the street from my house and all the kids would get a running start down the hill and see who could leave the longest skid mark at the bottom. Naturally now he has to skid to a stop every time he stops. At this rate I'm going to have to replace the rear tire before he leaves! Anyway, it was a short 4 mile ride around the park, but it was enough to wear him out on his single speed. I'm going to take him on his first fishing trip this weekend. He's got fishing gear, but again, his dad is just unable to take him.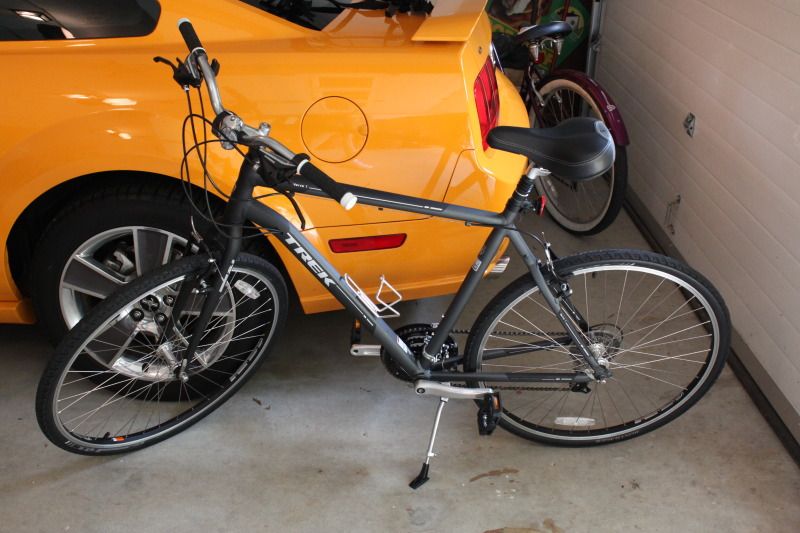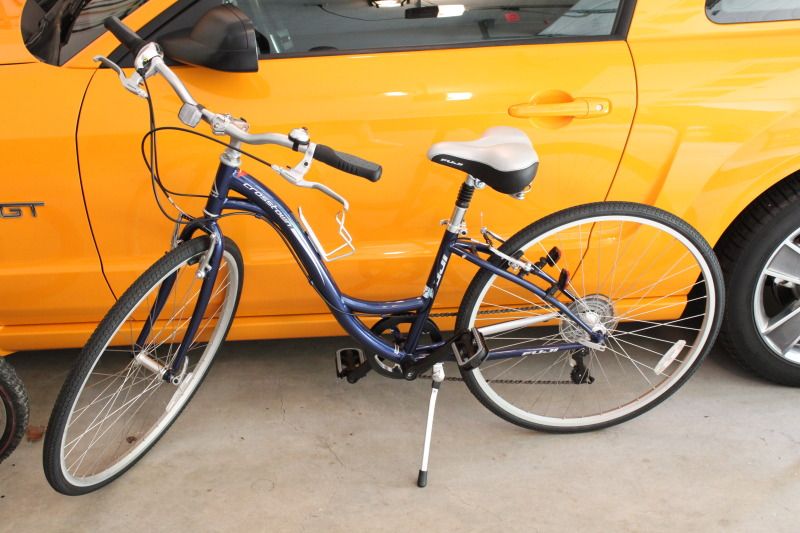 08-10-12, 06:32 PM
LET'S ROLL
Join Date: Nov 2009
Location: NEW YORK, NY - USA
Posts: 4,734
Bikes: 2014 BMC Gran Fondo, 2013 Brompton S6L-X
Mentioned: 18 Post(s)
Tagged: 0 Thread(s)
Quoted: 286 Post(s)
Likes: 0
Sounds like fun for all.
Your nephew reminds me of my youth
when I used to whip/slide BMX bikes
that I borrowed

__________________
One day: https://www.youtube.com/watch?v=20X43026ukY&list=UUHyRS8bRu6zPoymgKaIoDLA&index=1

08-11-12, 07:20 AM
Senior Member
Join Date: Jul 2012
Location: East of Atlanta
Posts: 58
Bikes: Trek Verve 1
Mentioned: 0 Post(s)
Tagged: 0 Thread(s)
Quoted: 0 Post(s)
Likes: 0
Liked 0 Times in 0 Posts