Ended up Specialized.

05-29-19, 07:26 PM
Senior Member
Join Date: Jul 2018
Location: Rolesville NC
Posts: 382
Bikes: Had an old Columbia in the 80's, here a used Schwinn hybrid, now a Cannondale Quick 7 & 3.
Mentioned: 3 Post(s)
Tagged: 0 Thread(s)
Quoted: 113 Post(s)
Ended up Specialized.
---
Ended up trying a Specialized Seat and liked it a lot. After about 10 miles it really started to hurt the sit bones but the shape was very good for my man parts and thighs.
Did a little more web searching and found another be them that had the next level of padding but almost the exact shape and the store made an even swap. Got it home and mounted it up but the seat adjustment piece on the bike and the rods on the seat would not match up to creat a level seat. Set it up close and rode it and realized the seat would be better if the seat was nose down just a bit. Got some copper sheet scraps I have left over from my birdhouse roof building and folded two layers and slid the shims under the back of the seat rods. Perfect angle. Now tomorrow I will try to put some serious miles, for me, on the bike as I found the seat felt better as I rode it the little bit I did today. Hope I have found a seat to ride for a good long time.
Be safe all, Frank.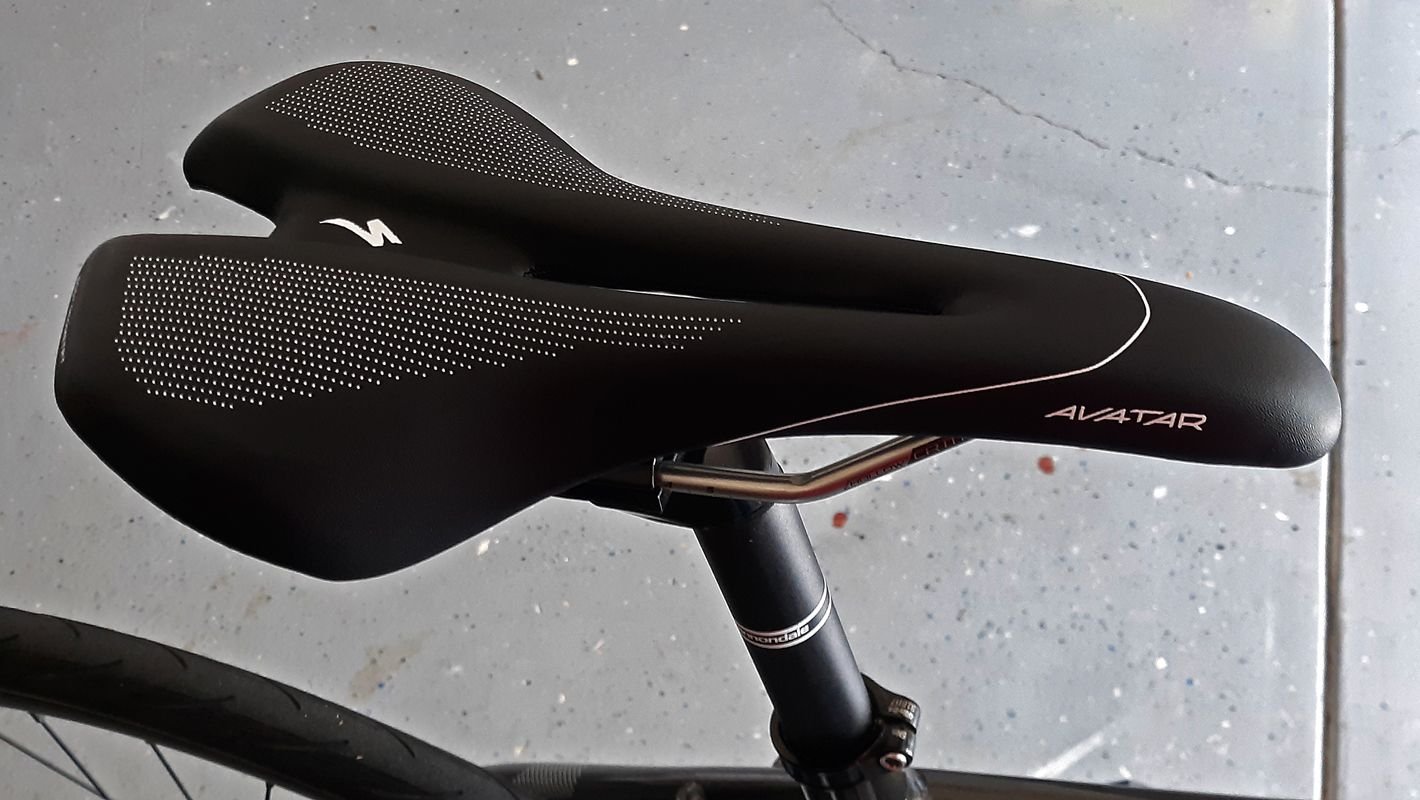 05-29-19, 09:39 PM
Senior Member
I have used Spec. Avatars (Comp Gel version) since 2010; nothing else.
Once you find a saddle that works, stick with it. I have one on each bike, and two new spares 'in the box'. They'll probably see me out.


05-30-19, 04:05 AM
I too, have had good luck with them. Currently I have in service:
2 Ti, 1 crabon, and 1 cromo Toupes
1 Ti Oura
1 Ti Avatar
Parts bin:
1 Ti Toupe
I need to get like five more. The Oura is very nice, even though its a "woman's" saddle
Long and low bikes use 139mm and more upright bikes use 143mm
---
Last edited by DorkDisk; 05-30-19 at

04:22 AM

.

05-30-19, 05:12 AM
I have an older Specialized Body Geometry saddle. I'm unsure of the specific model, but it has suited me well so far. Specialized seem to engineer pretty good saddles as a whole. I ought to try a newer one!

05-30-19, 12:05 PM
Senior Member
Join Date: Aug 2017
Location: Mid Atlantic / USA
Posts: 1,952
Bikes: 2017 Specialized Crosstrail / 2013 Trek Crossrip Elite
Mentioned: 42 Post(s)
Tagged: 0 Thread(s)
Quoted: 941 Post(s)
I like my Specialized saddle that came on my Crosstrail so much I bought the same one to put on my Trek Crossrip.
So far no one has noticed or cared that I have a Specialized saddle on a Trek bike. It's the perfect crime....

Thread
Thread Starter
Forum
Replies
Last Post
Electronics, Lighting, & Gadgets

Posting Rules
You may not post new threads
You may not post replies
You may not post attachments
You may not edit your posts
---
HTML code is Off
---