Welcome to Bike Forums, Linda!
My first bike was the Navigator. Then I moved onto a cross country full suspension, then a hardtail, then an all mountain bike.
All of a sudden I got brave and ventured into the skinny tire world!! Got my first road bike, then a hybrid. All in two years.

Good luck to you! Cycling is a lot of fun and there are alllllllllll types of bikes out there. One step at a time and next thing you know, you will have a whole stable of different bikes, each having their own purpose.
And by the way, I still ride my Navigator. I took this picture right before I took it out last week.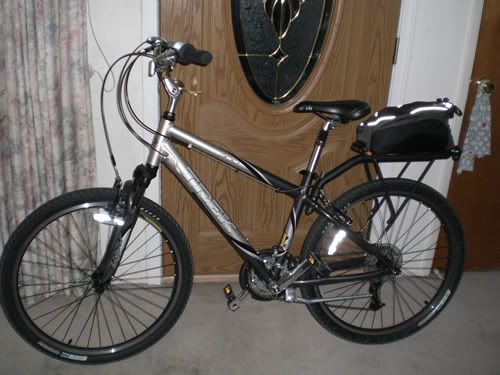 __________________
Quote:
Originally Posted by Buddha
We are what we think. All that we are arises with our thoughts. With our thoughts, we make the world.