Newbie
Join Date: Dec 2008
Location: Portland Oregon
Bikes: 2004 Specialized Stumpjumper Elite, 2 DG's, Torker 2 freestyler
Posts: 2
Mentioned: 0 Post(s)
Tagged: 0 Thread(s)
Quoted: 0 Post(s)
Hi everyone!!
---
hey everyone! just signed up on this site finally and this is the first post.

I'm from Portland Oregon and lived here my entire life. I've been into biking almost as long and balance my riding between my family and work as much as I can. I started on a DG BMX bike, (which I still have by the way) and worked up into cruisers and now mt bikes. I have 4 bikes that get ridden. my mt bike is a 2004 Specialized stumpjumper elite, and I have 2 DG bmx'ers, and an 86 torker 2 freestyler. here's a couple pictures of my rides.
great site! and I'm exited to get to know everyone.
Jon
my original DG
my other DG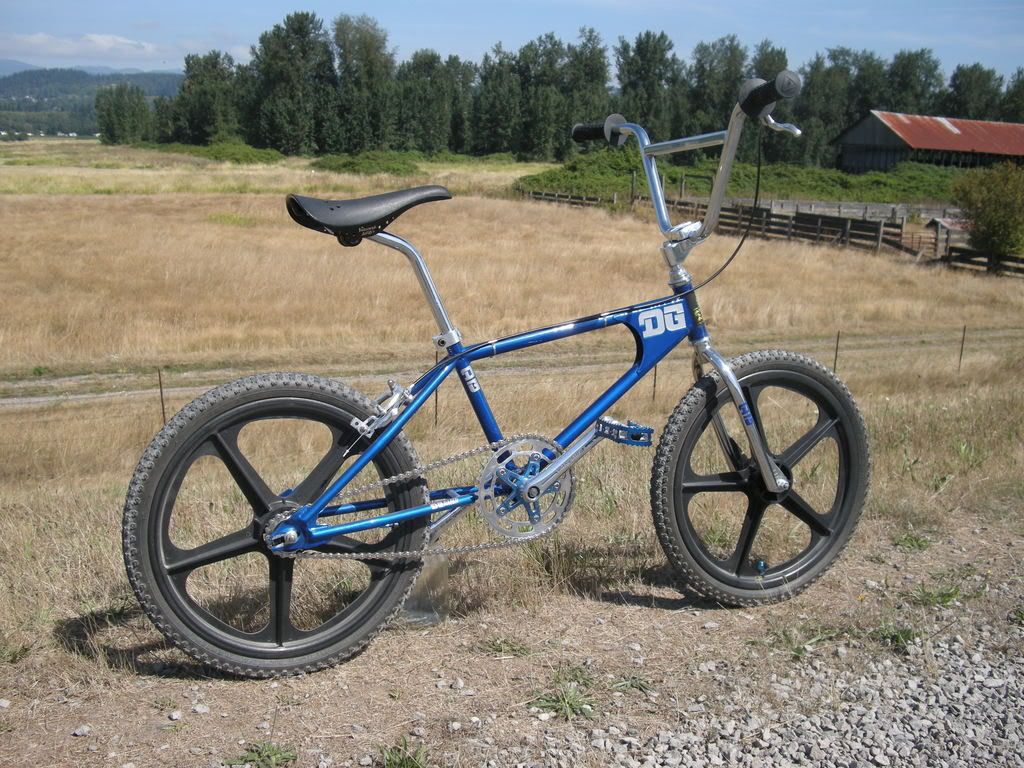 my mt bike
my freestyler