New to biking in traffic....
---
Hello all,
I have come across this forum after starting my life as a bicycle commuter only a few weeks ago. ~22miles round trip, thats a long ways for me, and but being in Porltand Orygun its the normal thing to do. And I'm in the process of getting healthy. All the info on this forum has already helped me out alot.
I'm no stranger to the forum setup, I have been a long time member since (~2001) of both a Mustang and RWD Volvo forums. But cars have been far to expensive to have and use for what I get out of them. I have a Volvo 240 Wagon (245) with plenty of miles on it and is my trusty road trip vehicle. i love to tinker so getting my hand dirty just means I'm having more fun. I have already 'restored' an old Volkscycle Mark XX (55) from a garage grave in the last two days. Just cleaned it up, new brake pads, tires and adjusted everything. The one thing that I really want now is to find out what that triagled thing is on the left side of the rear fender. i think its for a side bag, 'pannier', but its looks alittle weak and I don't know where to find the thing that attaches tto it.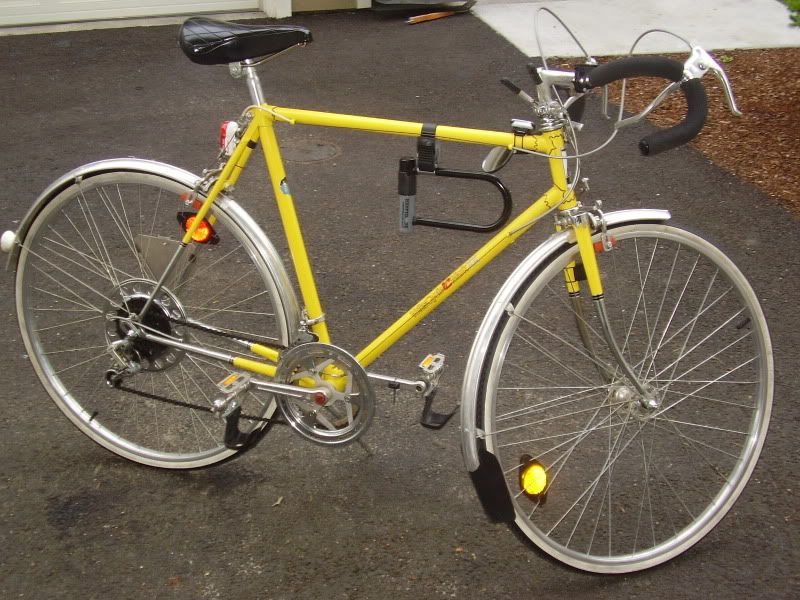 ---
Last edited by Totaled108; 06-06-09 at

10:06 PM

.