Greetings from Gareth

06-20-09, 12:31 PM
Senior Member
Join Date: Jun 2009
Location: Norwich, Norfolk. UK
Posts: 312
Bikes: 2006 Falcon Explorer Hybrid, 2008 Landrover Visalia Crossover, 2010 Cargo Cycles Senton, 2010 Cargo Cycles Capability, and a 2001 AVD quad pedi-van.
Mentioned: 2 Post(s)
Tagged: 0 Thread(s)
Quoted: 19 Post(s)
Likes: 0
Greetings from Gareth
---
Greetings to you all.
My name is Gareth, and I am 47 years old and from Norwich, Norfolk UK.
My current ride is a Falcon Explorer: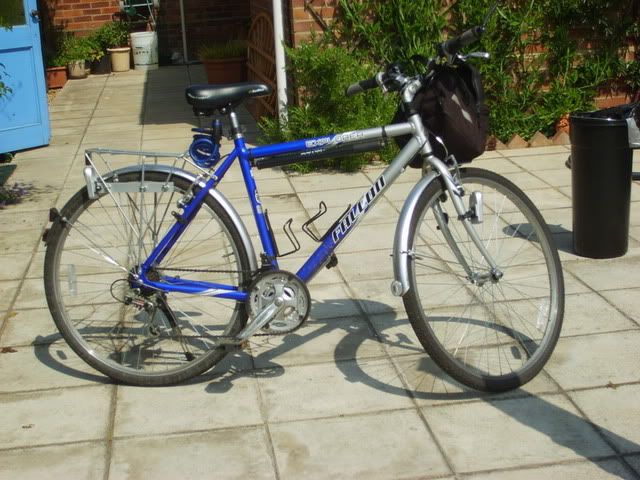 With which I tow my home-made trailer:
And this is the bike that I recently obtained for; Lois, my 44 year old girlfriend:
I look forward to reading and joining in some of the many threads here on BikeForums.


06-20-09, 12:55 PM
Senior Member
Join Date: May 2009
Location: West Jordan, UT
Posts: 61
Bikes: 2009 Giant Defy 1
Mentioned: 0 Post(s)
Tagged: 0 Thread(s)
Quoted: 0 Post(s)
Likes: 0
Liked 0 Times in 0 Posts
Very nice job on that trailer - looks professional. I see that you dig the blue and silver

.