Intrepid Bicycle Commuter
Join Date: Sep 2009
Location: Upstate New York
Bikes: Salsa Vaya, Trek 4300, Fyxation Eastside
Posts: 639
Mentioned: 0 Post(s)
Tagged: 0 Thread(s)
Quoted: 0 Post(s)
Almost Green Guy Back in Action!!!!
---
Hi all.
I'm The Almost Green Guy. In an attempt to be a bit nicer to my environment, I'm going to try doing some of my around town shopping by bicycle, instead of dragging the big old SUV out onto the road.
The wife and i bought two Diamondback MTB's back around 1998 or 1999. They were great bikes. We were very happy with them. Then came the house, and the kid, and....... the bikes have spent the last 6 years in the garage.
So I dragged out the bikes and started doing some cleanup on them. The blue Voyager II was in pretty good shape. There was some rust here and there, but the only real problem was a frozen GripShift. I sent it off to my local bike shop, and they fixed it up nice. It now shifts better than they day i bought it.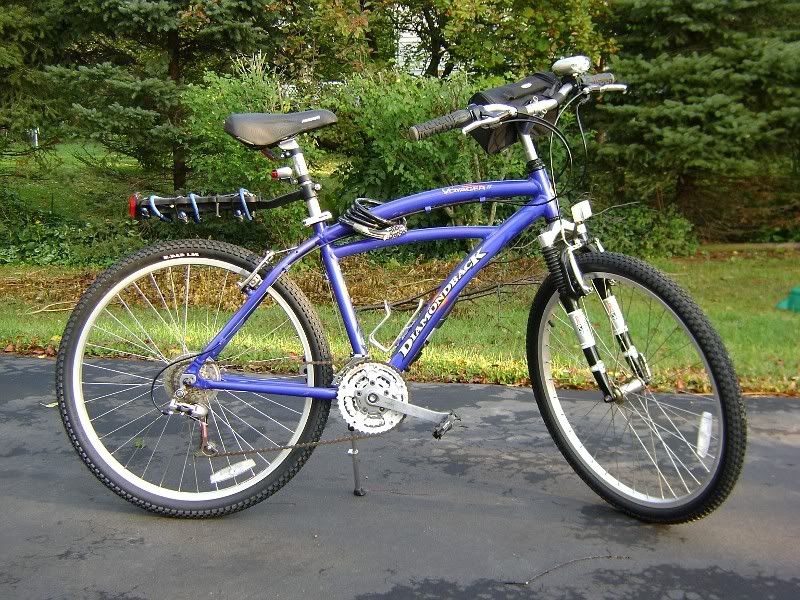 My favorite of the two bikes was not a happy experience. My silver Response SE has a cracked head tube. Uggghhhhhh. I'm off to my local bike rescue tonight, to source out a new frame. I've decided to make this a winter project. Strip the bike down, and transfer everything over to a new frame. Add a few choice accessories, and turn it into a trick commuter bike. It'll be fun to get down to the nuts and bolts of the bike, and learn how it really works.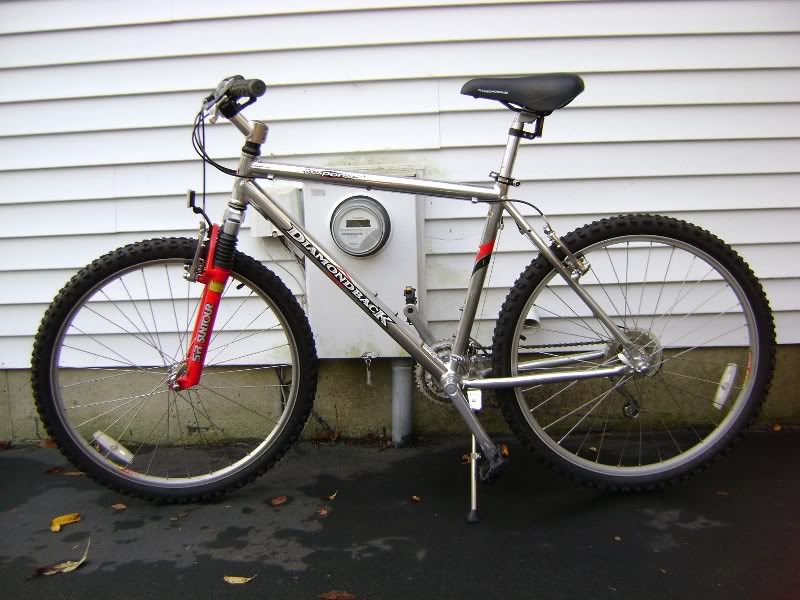 But for now, the Voyager2 will have to pull all of the weight. I took it out for its first trip the other day, and it worked out pretty well. I did have to make one change though. The stock tires were a lot of work on pavement. I hit the bike shop and grabbed a set of Kenda K-Rads. Much better!!!!!! The ride isn't as nice and squishy as it used to be, but pedaling is a lot less work now. With a bit of luck, I'll be biking out to Dunkin' Donuts tonight for my evening coffee.