Newbie
Join Date: Jan 2010
Location: austin tx
Bikes: late 60s raleigh grand prix road bike.
Posts: 1
Mentioned: 0 Post(s)
Tagged: 0 Thread(s)
Quoted: 0 Post(s)
new from austin, tx
---
just picked this bike up from my brother in law a few weeks ago. he said he did all the hard work for me by cleaning all the cat hair off of it. ive since cleaned more cat hair off but nothing out of the ordinary for a general spit shine. its a raleigh grand prix, i think its a late 60s model but im open for correction. the first 3 pix are of the bike when i got it home, cleaned it up, regreased the wheel bearings, unknotted the chain, stuff like that. last 3 pix are after my friend mike helped me recable the shifters and brakes, with new housings. replaced the tubes in the tires and fine tuned my derailleurs. i replaced the seat as well and am going today to get handlebar tape for it since the old **** was obviously rotted. anywho, heres pix.
after the fix up work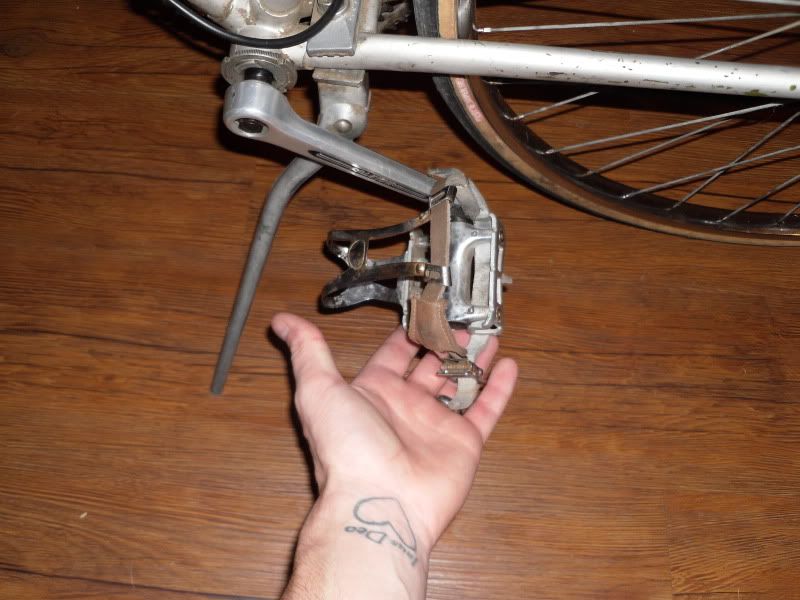 other than being alittle ruff around the edges the thing rides like a new bike again.