Hey, name's Dawson as my username says, and I like to bike. (Is this the part where everybody says "Hi Dawson" simultaneously, and I get to cry about my addiction?

)
My passion is not cycling however, it is cars. I am utterly addicted to cars, I'm only 22 years old and I've had at least that many cars. I have probably had that many bicycles too however. You see, I'm quite hard on things, and I'm also what you might call cheap. Things just don't last around me, so by force of nature I've become a pretty good mechanic. I also have a friend who recently passed away, that was quite into cycling, and he taught me quite a bit. He taught me how to true up a wheel, which is a truly invaluable skill when you go through bikes like I do. I'm also quite a large fellow, I'm every bit of 300lbs so I go through brakes like you would not believe.

I have recently however, and when I say recently I mean yesterday, discovered the disc brake. Well, in reality, I've known about them for quite a while, just never been fortunate enough to have a bike with them. But Saturday afternoon, while hauling away the old carpet from our living room (after ripping it out to expose the hardwood floor beneath) I found a gem. A late model bike with a twisted frame, and tons of good parts left. The people at the dump let me haul it away for free.
So here's a little back story on my current bike. My dad found a fairly good condition Huffy Aftershock last year that somebody was giving away, he brought it to me because he knew I'd been looking for a bike. It had a fatal flaw however, the rear rim had a crack, and every time I rode it the rim kept warping more and more, and the more I trued it, the harder it would warp. It also had gummed up gear mechanisms, and never shifted well. And the brakes, Oh the brakes. Just horrendous. Well a few months went by, and It finally got so bad I couldn't ride the bike any longer, so I pulled the wheels off, and stuffed it into a corner, where it's sat since last fall. Until yesterday that is. After getting the Mongoose home and finding the crack in the frame, I decided to swap all the good parts over to my good frame. I swapped the front fork and handlebars which required swapping the bearings and bearing guides, front wheel with disc brake, rear wheel with 21 speed gears, metal pedals, gear mechanisms, seat, and brake mechanisms. What I was left with then, is a rigid frame bastard of a bike, which is compiled I do believe now of 5 different cycles. All I need now is one of those fat person seats, and I'll be good to ride for hours and hours. The problem I have now, is my backside. It's just not made for these one size fits all seats. Never has been, even when I was a young one, knee high to a giraffe (at just over 6'5" tall, it would be absurd to call me knee high to a grasshopper), I remember not being able to sit on a seat for very long.
Well I could go on all day about nothing, so here's the business.
It's just a crappy cell phone picture I took this afternoon of the bike, you can see all the parts bikes laying in pieces behind it. I will eventually paint it, probably black.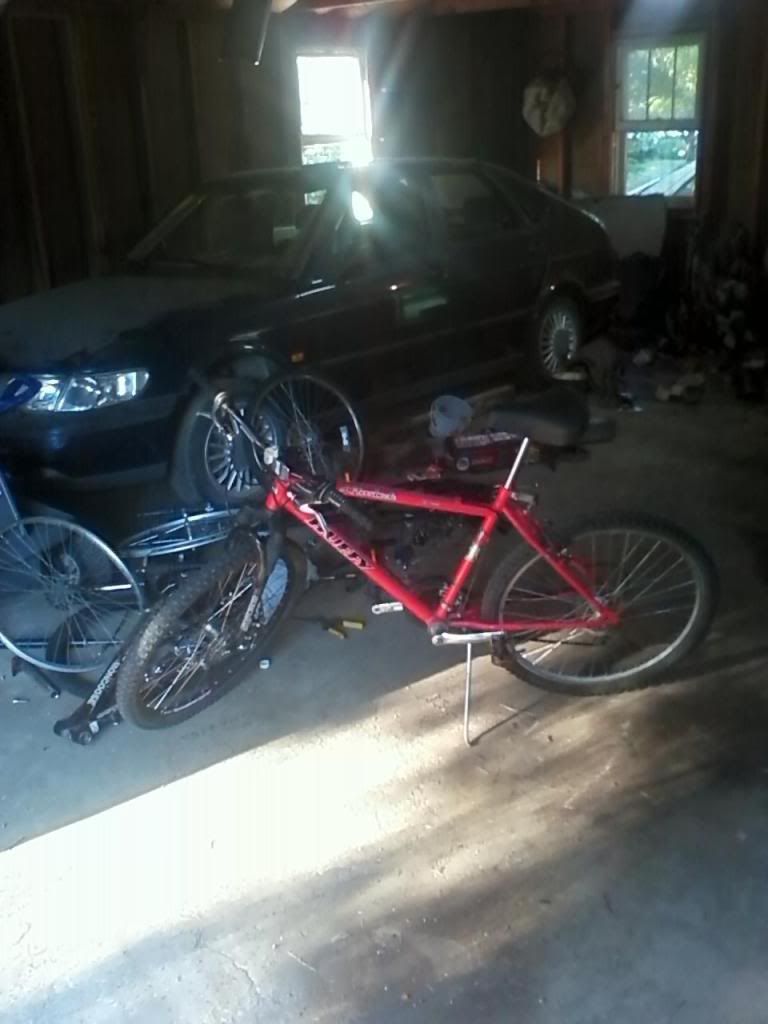 The eagle eyed viewer will have noticed the Saab behind it, and if you're really good, you'll have noticed it's the 900 V6 model.

Here's a proper picture of if when I brought it home.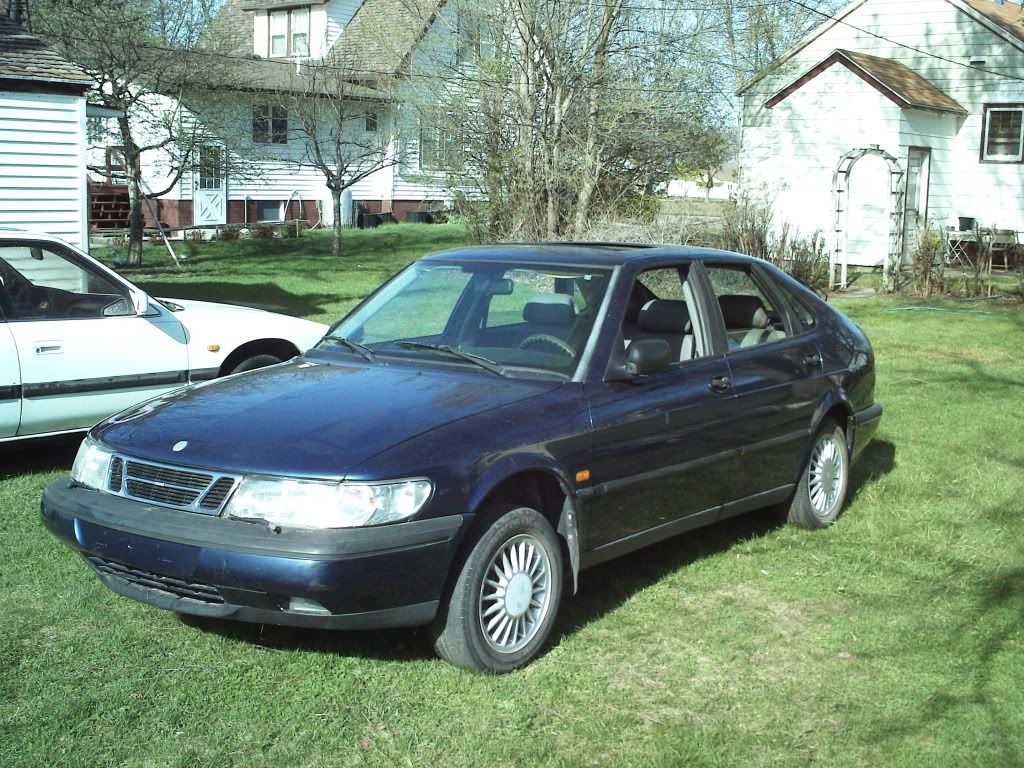 And another old sedan I have laying around. 1987 Acura Legend base model 5spd sedan.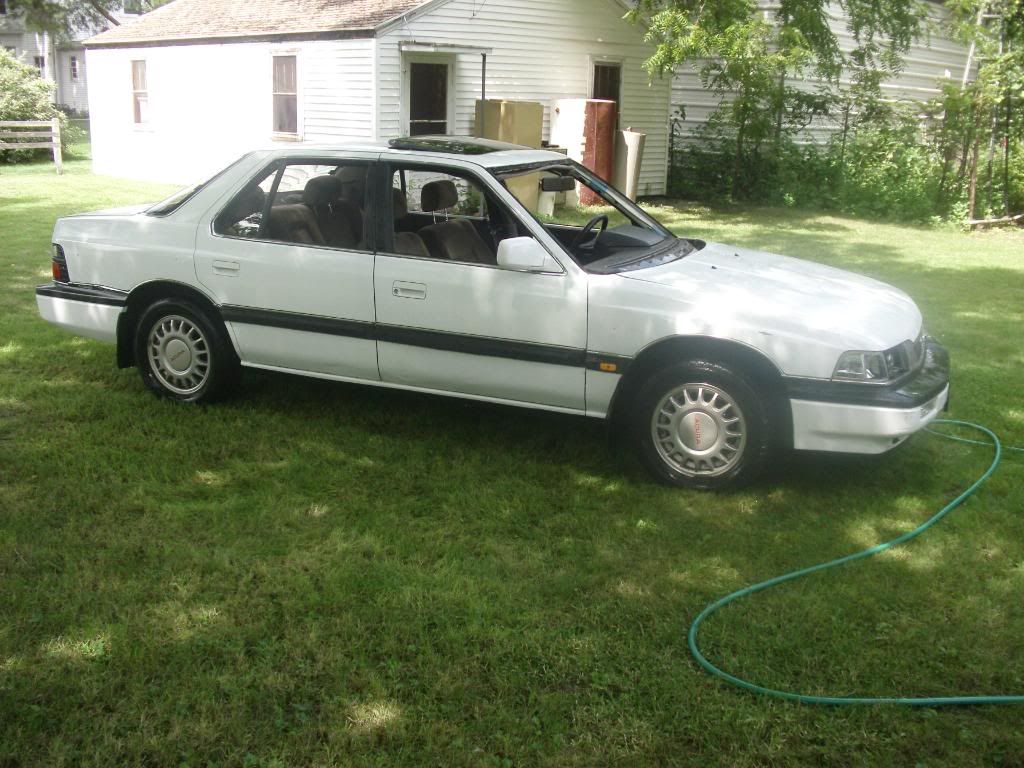 And the second installment of the Legend. A 1990 Acura Legend LS 5spd sedan, lightly modified. The basis of my signature picture.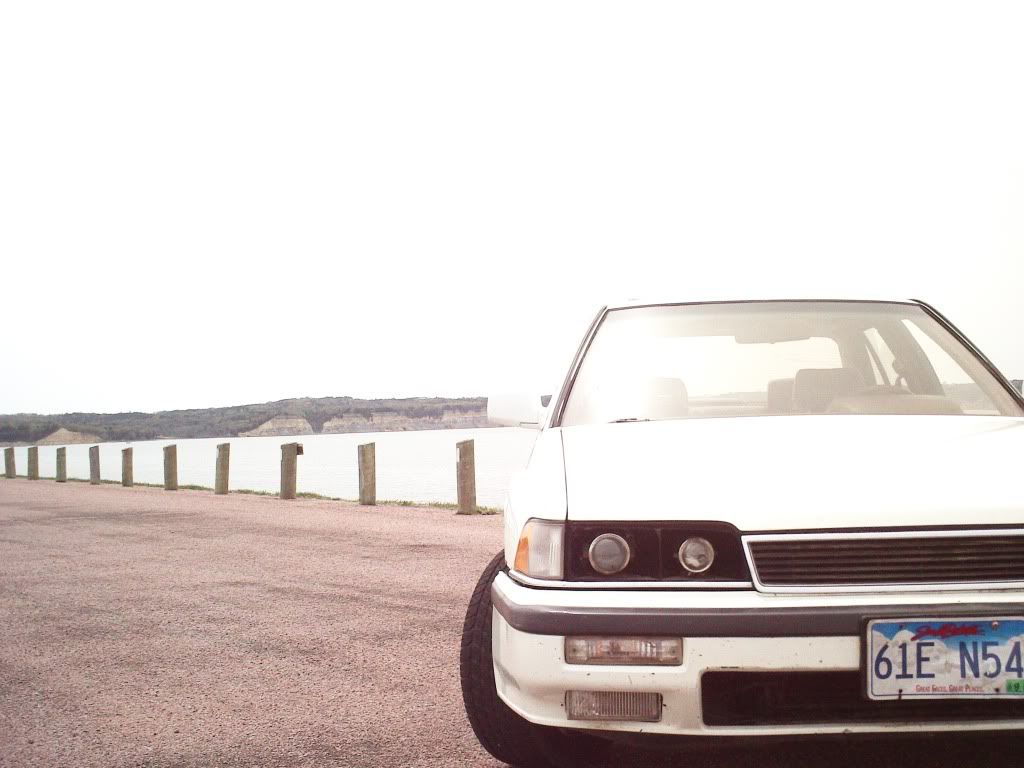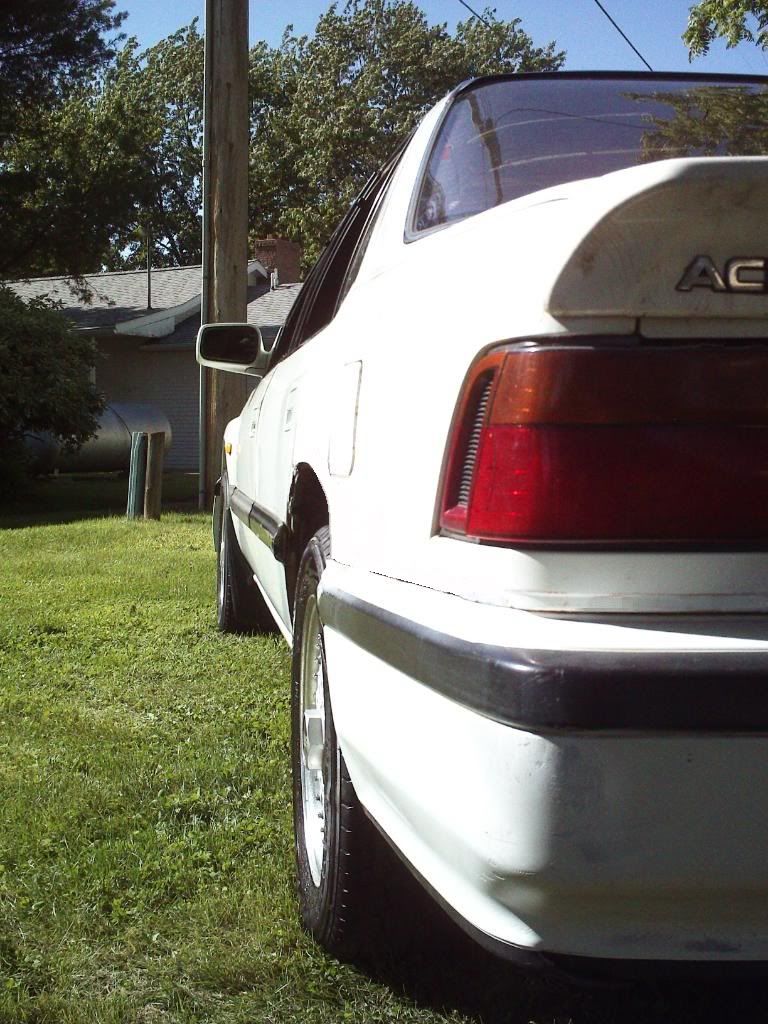 So that is me in a nutshell. I look forward to setting my bike up to it's full potential, now that I'm in a position that I can actually use my bike on a regular basis.