Hi from Hong Kong

10-19-10, 08:40 AM
Newbie
Join Date: Oct 2010
Posts: 4
Bikes: Birdy LX
Mentioned: 0 Post(s)
Tagged: 0 Thread(s)
Quoted: 0 Post(s)
Likes: 0
Liked 0 Times in 0 Posts
Hi from Hong Kong
---
My daily commuter is by Birdy LX, about 5 miles daily, not much compared to North American standards!! Not a lot of commuters cycle to work here due to the lack of storage at work places but on weekends $100,000.00 HKD (divide by 8 that's $12,500 USD there abouts) Moultons can be spotted!! Almost every folder on earth can be seen here!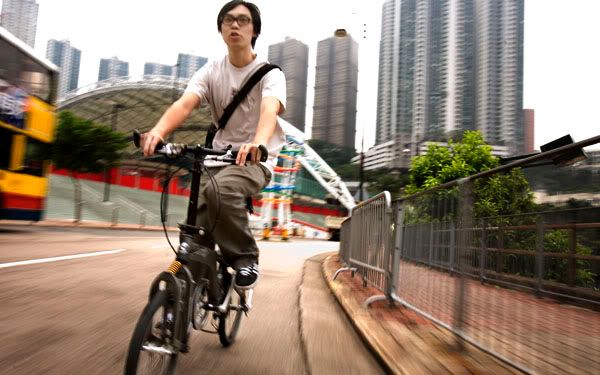 10-19-10, 07:24 PM
Galveston County Texas
Join Date: Nov 2007
Location: In The Wind
Posts: 31,493
Bikes: 2010 Catrike Expedition, 02 GTO, 2011 Magnum
Mentioned: 16 Post(s)
Tagged: 0 Thread(s)
Quoted: 856 Post(s)
Wow, that is a neat bike.
__________________
Fred
"The Real Fred"