New From NW Suburbs of Chicago!
---
Hey whats up!?
I'm a 27 year old male residing in Lake in The Hills Illinois. I'm Getting into biking for exercise, I just had knee surgery May 13th, 2011, had half my meniscus taken out. I guess i had a pretty bad tear, had to have my knee drained yesterday. The swelling was as big as the same week i had my surgery. lol So im gonna try to make biking one of the important things in my life for exercising and recreation. I had a slipped disc too in my bike last year too.
Right now i ride a Raleigh M-40 XL, Id like to upgrade next year, so look for my post because im gonna need help shopping for a new one lol
My bike carrier for my Jeep is a Allen 4 bike 542RR, I paid $50 for it new at walmart! they had it price wrong lol The only thing i hate are those bike straps. They shred so easily.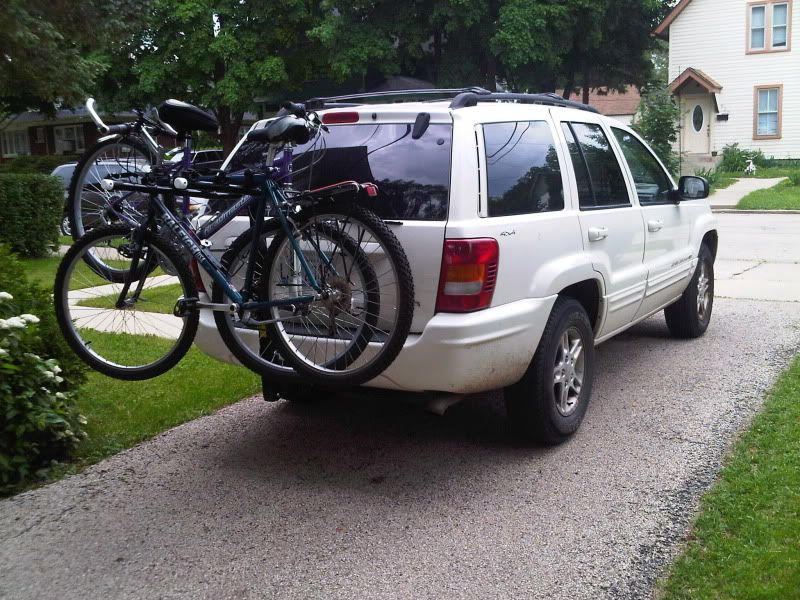 Im still trying to find a carrier for my Civic. I cant do a roof mount because of my free car washes for life, through the automatics. Hitch would be nice but the Allen rack is too heavy by itself. I was looking at a Yakima SuperJoe 3 trunk mount(the newer red/orange colord one), something that wont destroy my new car!!
Well hope to get alot of info and meet new people!
Have a good one!