Senior Member
Join Date: Oct 2011
Location: Tokyo, Japan
Bikes: Elephant Bikes National Forest Explorer, Bike Friday Pocket Rocket
Posts: 367
Mentioned: 0 Post(s)
Tagged: 0 Thread(s)
Quoted: 14 Post(s)
Bike Friday rider in Tokyo
---
Hi everyone! Since moving from Yokohama to Tokyo last year I've largely stopped using the car, doing most of my errands on a bicycle (or by train if it's further).
In high school I rode a French 10-speed Motobecane, doing 7500 km over 150 days one summer. My longest single day distances then were 160 and 220 km. Later I largely stopped riding for many years. After getting married I mostly borrowed my wife's bike. Then 10 years ago I bought a cheap mountain bike.
Last year I got interested in small wheeled bikes after coming across an Alex Moulton TSR (my move to a smaller house here in Tokyo was coming up, where I would have very limited storage space). I then looked at various other brands (Dahon, Birdy) and finally settled on a Bike Friday Pocket Rocket, which arrived less than a week ago.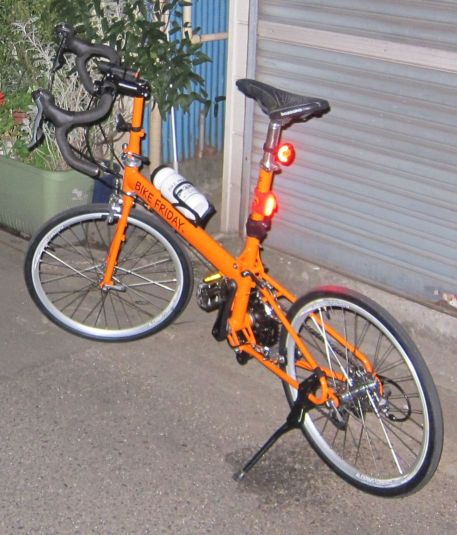 I ride to get fitter and to see more of the country than I would by either cars or trains. A bicycle gives you the same close-up view as a pedestrian, but covering much further distances. Cycling is something you can enjoy all your life. I am 50 now and intend to continue cycling as long as I can walk.