Out fishing with Annie on his lap, a cigar in one hand and a ginger ale in the other, watching the sunset.
Join Date: Mar 2006
Location: South Florida
Bikes: Techna Wheelchair and a Sun EZ 3 Recumbent Trike
Posts: 16,128
Mentioned: 0 Post(s)
Tagged: 0 Thread(s)
Quoted: 0 Post(s)
It's probably what's called an English Style bike. 3 speed internally geared hub? Is this the ladies version?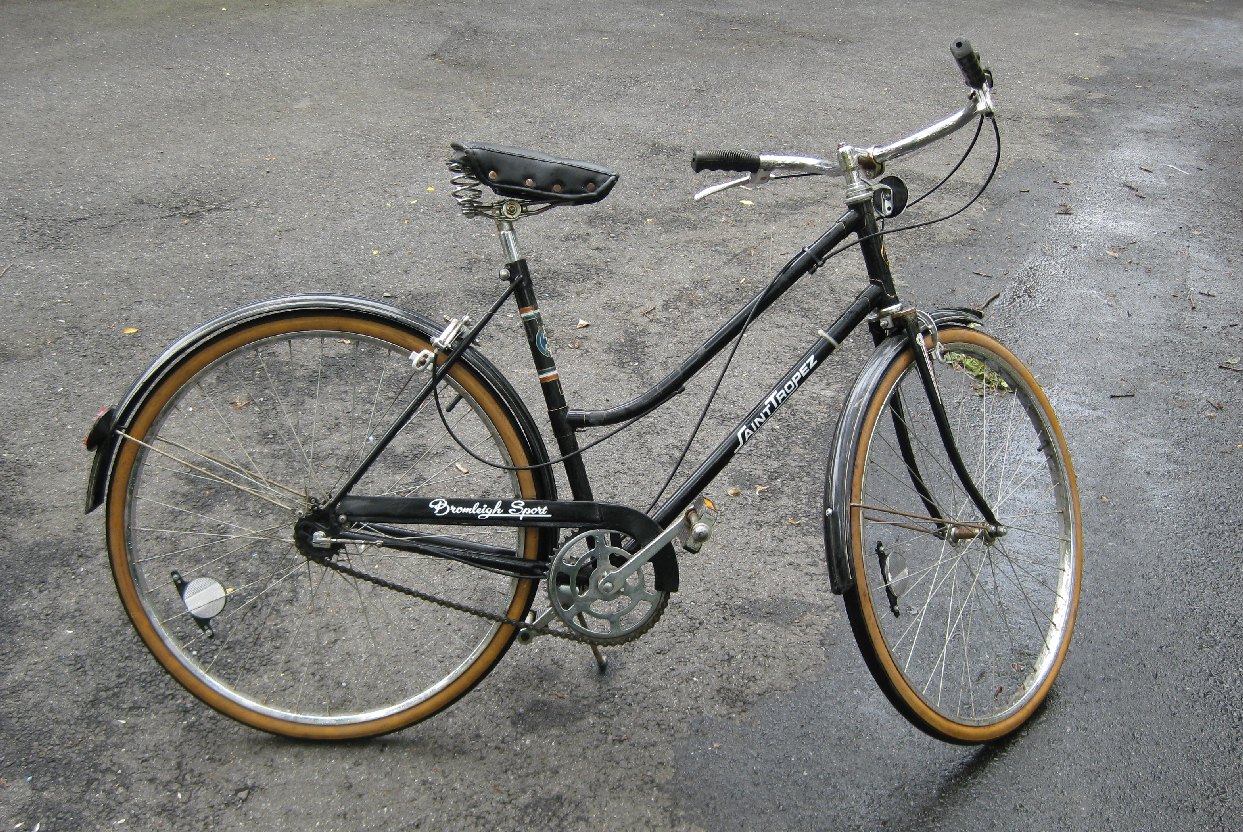 If so, it's a 1980's, made in Taiwan, marketed under various names like General, or other. It sold in hardware stores, and Farm and Fleets. It's a low end bike, but usable.
__________________
. "He who fights with monsters might take care lest he thereby become a monster. And if you gaze for long into an abyss, the abyss gazes also into you."- Fredrick Nietzsche

"We can judge the heart of a man by his treatment of animals." - Immanuel Kant