Info on old Truvativ Stylo

05-06-19, 03:44 PM
Senior Member
Info on old Truvativ Stylo
---
I'm looking for a midrange 3x9 mountain crankset and came across this Truvativ Stylo crank:
https://www.ebay.com/itm/Truvativ-St...cAAOSwHGFcrKf1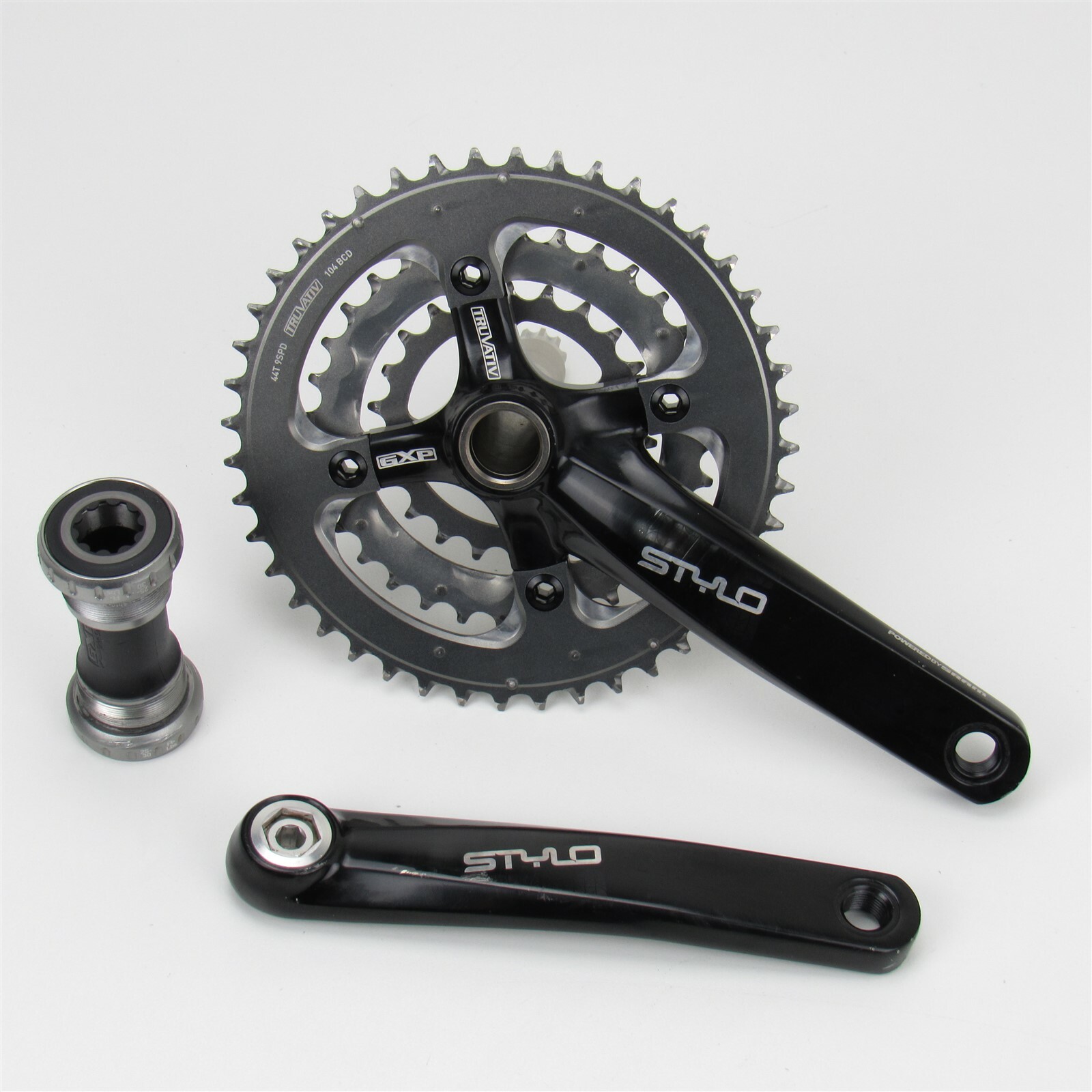 From my research it appears to be about on par with Shimano Deore or SLX - does that sound right? (I know the Shimano lineup, don't know SRAM/Truvativ.)
Any gotchas to look out for in these old Truvativ cranksets?
Can anyone tell my what "3.3" means?

05-07-19, 12:23 PM
Senior Member
Join Date: Sep 2013
Posts: 230
Mentioned: 1 Post(s)
Tagged: 0 Thread(s)
Quoted: 64 Post(s)
Likes: 0
Liked 0 Times in 0 Posts

05-08-19, 08:49 AM
Cyclochondriac
Join Date: Feb 2017
Posts: 2,108
Mentioned: 16 Post(s)
Tagged: 0 Thread(s)
Quoted: 878 Post(s)
Likes: 0
3.3 is just the model number indicating that it is for a triple. These were originally designed as 9/10 speed. There was also a 2.2 version that was a double, and a 1.1 that was a single ring ("1x" was not really a term back then).

They are all basically the same cranks. The 3.3 had (I assume) 22/32/44. The 2.2 was the identical crank, but with 24/36/bash-ring . the 1.1 was again the identical crank but without the holes tapped for the small ring. The middle/big positions had 32/Bash.

Perfectly good stuff. I have been running the OCT version of these (pretty much the same thing but with hollow arms to save an angle-fart's worth of weight) on my AM bike for about 9 years. I replaced the BB once. Mine was the 2.2 version, I now run it 1x.

The only "gotcha" is that it could have worn out rings and BB.

05-08-19, 10:53 AM
Senior Member

05-08-19, 10:59 AM
Cyclochondriac
Join Date: Feb 2017
Posts: 2,108
Mentioned: 16 Post(s)
Tagged: 0 Thread(s)
Quoted: 878 Post(s)
Likes: 0

05-08-19, 11:03 AM
Senior Member