On-One 456 Build Project

10-07-19, 12:22 PM
glorified 5954
Join Date: Dec 2014
Location: Zurich, Switzerland
Posts: 670
Mentioned: 3 Post(s)
Tagged: 0 Thread(s)
Quoted: 84 Post(s)
Likes: 0
On-One 456 Build Project
---
Hello everyone,
Fall is here and so a new project.
I stumbled upon an original 456 size L in the German classifieds and after some research decided to buy it. Luckily On-One still sells the original steel rigid forks, so I also picked one of those up. The fork comes in tomorrow and the frame is waiting in Germany.
My plan is to send both to my preferred metal-work company who will strip polish and copper plate the both. To be honest though I am holding off on this decision until I see the frame. I kinda like the brown. At the same time, tarnished copper is also brown so I am leaning that way. I think the tarnished look in the seams and hard-to-get-to places will be nice, with the tubes being regularly hand polished.
Frame: On-One 456 size L
Fork: On-One rigid steel
Paint: TBD
Rims: China carbon 26", 30mm inner-width, hookless disc
Hubs: White Industries XMR black
Shifter: 12 speed XTR
RD: 12 speed XTR
Crankset: Shimano GRX FC-RX810-1 42t
Cassette: SRAM Eagle 10-50 or XTR 10-51
Brakes: Magura MT 5 or MT Trail Sport
For the first time I am deciding to try an 1x groupset. Comparing the gearing between my current 2x10 groupset, the 1x12 looks actually really good: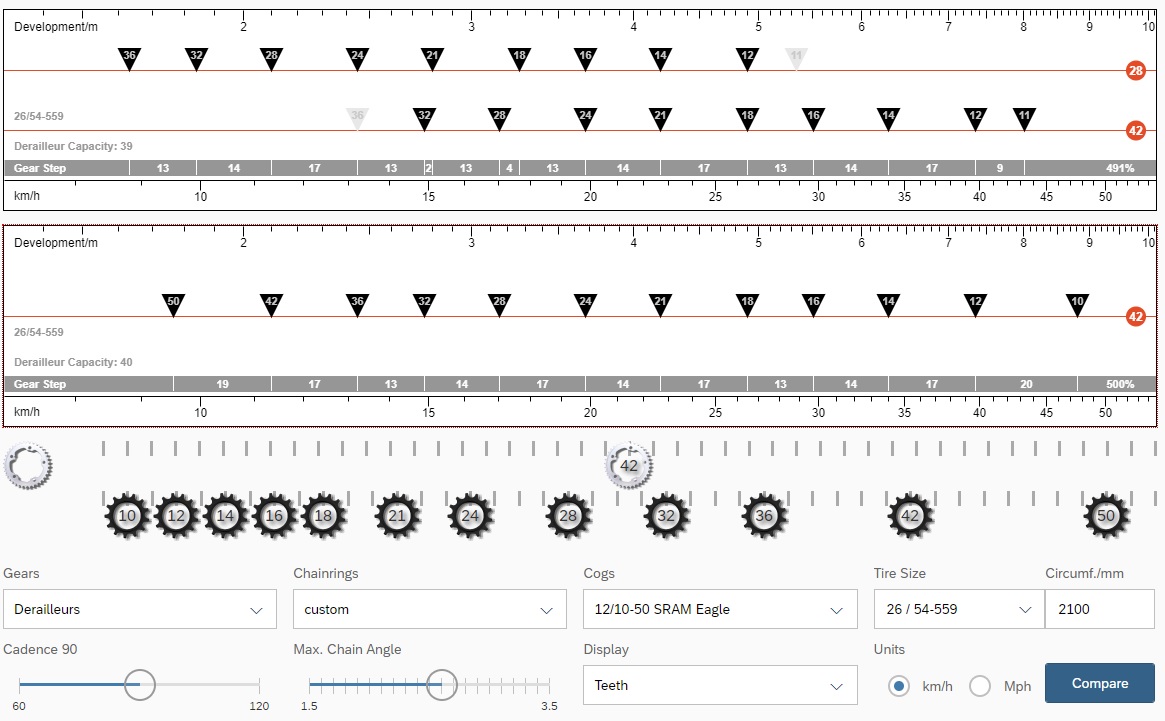 As this will be my first 1x set-up I am wondering if the big steps between gears will bother me at all. I don't think so.
Anyway, I think the geometry of the 456 will do a decent job as an XC machine with it's 69.5° head-tube angle.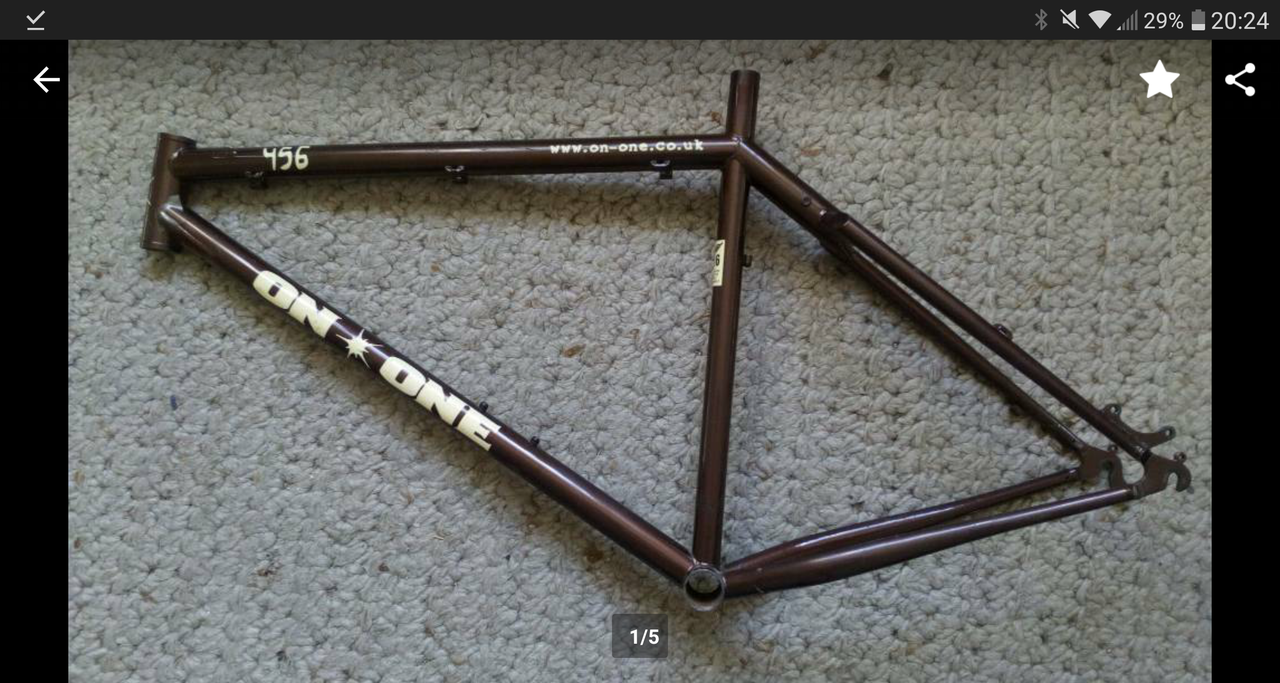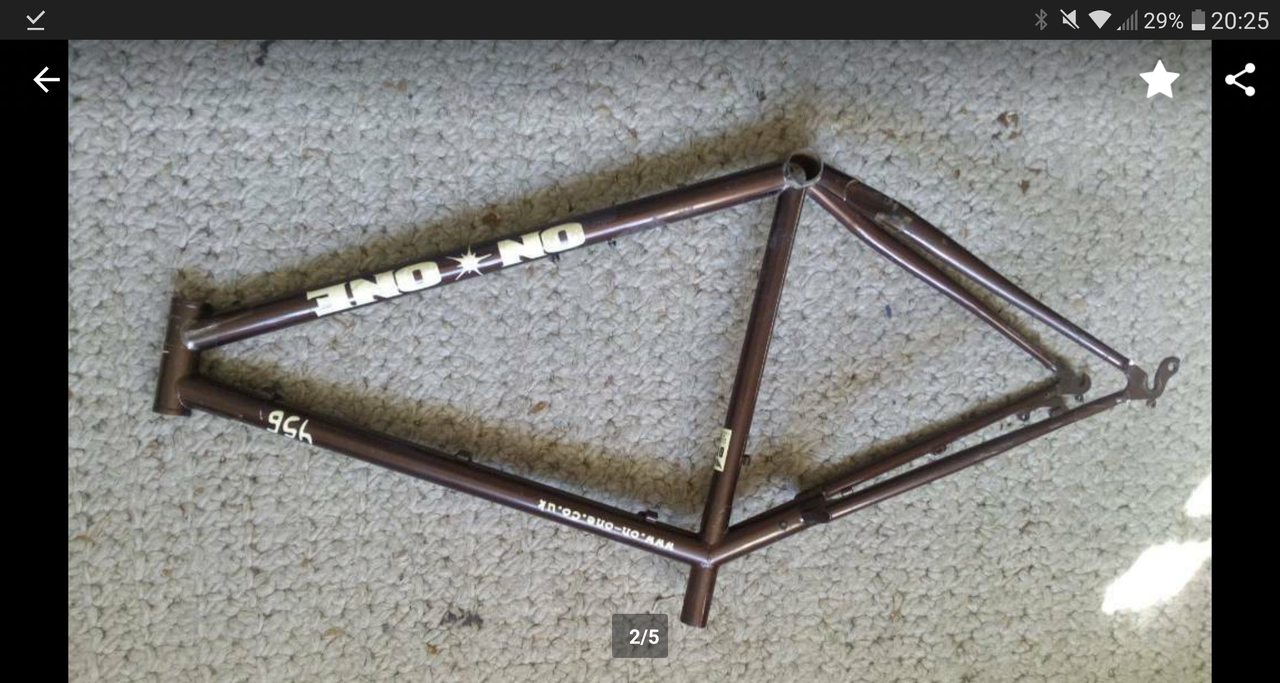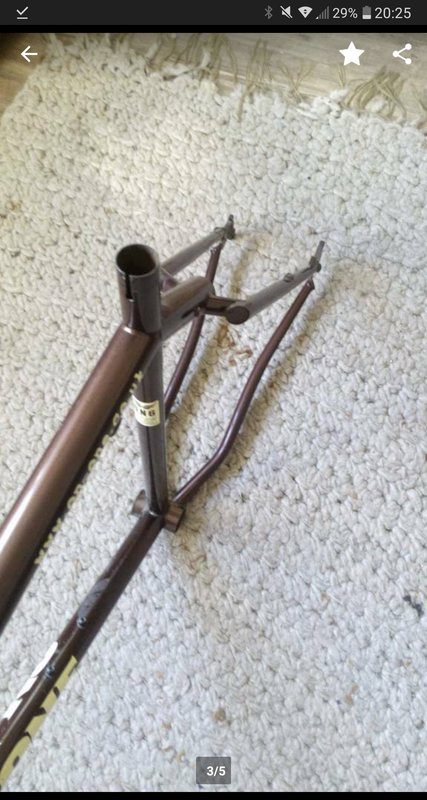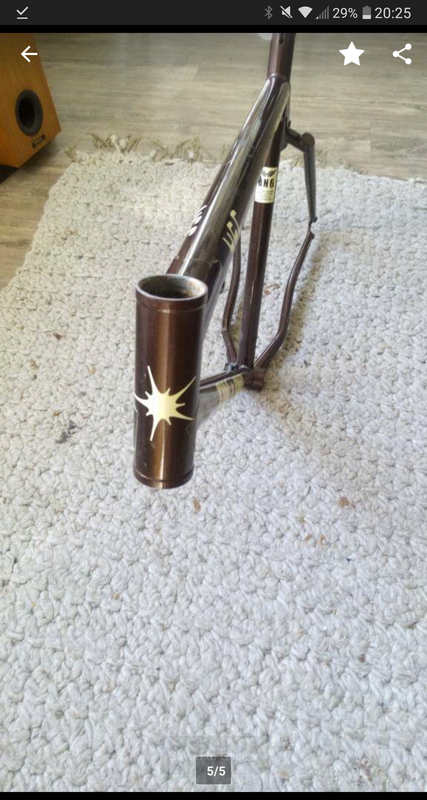 10-07-19, 03:04 PM
Senior Member
Join Date: Dec 2007
Posts: 728
Mentioned: 4 Post(s)
Tagged: 0 Thread(s)
Quoted: 351 Post(s)
You will enjoy it.
I love my Inbred.

10-08-19, 01:01 PM
glorified 5954
Join Date: Dec 2014
Location: Zurich, Switzerland
Posts: 670
Mentioned: 3 Post(s)
Tagged: 0 Thread(s)
Quoted: 84 Post(s)
Likes: 0

10-09-19, 10:23 AM
glorified 5954
Join Date: Dec 2014
Location: Zurich, Switzerland
Posts: 670
Mentioned: 3 Post(s)
Tagged: 0 Thread(s)
Quoted: 84 Post(s)
Likes: 0