It's back.

11-30-06, 11:34 PM
Long haired freak.
Join Date: Jun 2005
Location: Still stuck in hell.
Posts: 6,281
Bikes: 2011 SE Old Man Flyer.
Mentioned: 0 Post(s)
Tagged: 0 Thread(s)
Quoted: 1 Post(s)
Likes: 0
Liked 0 Times in 0 Posts
It's back.
---
Since I got out of mountain biking and more into BMX (although, I still raced DH in the summer) I parted out the steelhead, or put some of the parts onto other bikes, but I kept the frame.
Tonight I got bored and threw it together in a few minutes, still need to rig up a SS setup and get a chain. Maybe some lower stack handlebars.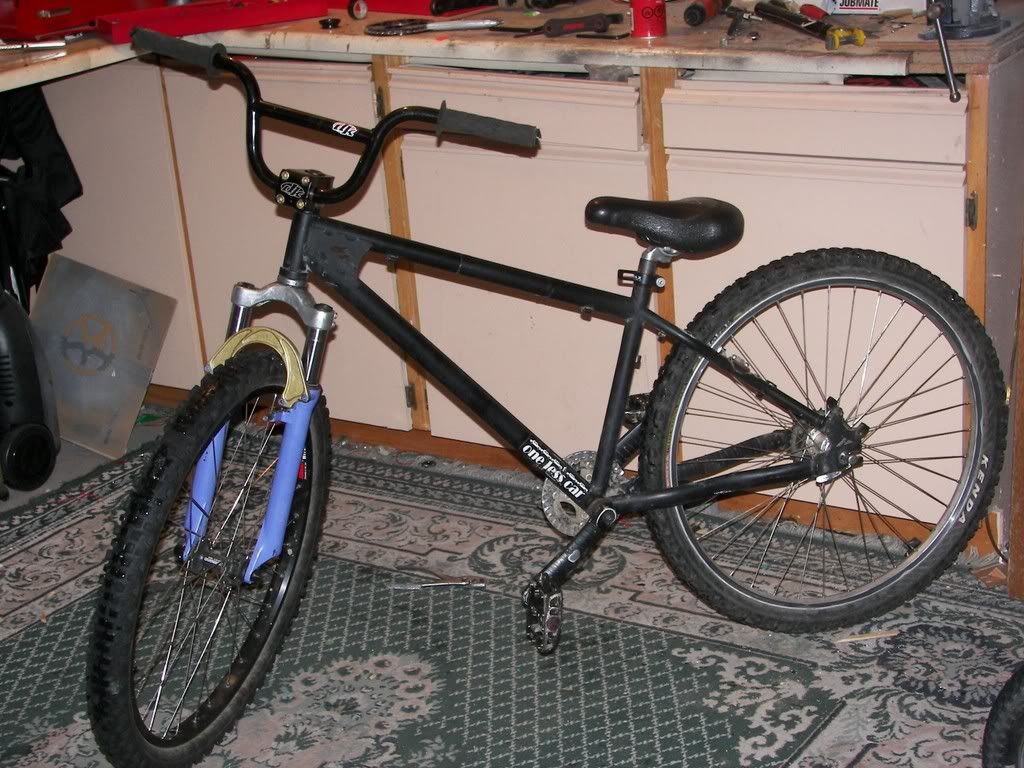 __________________

"the bus came by and I got on, that's when it all began...there was Cowboy Neal at the wheel of a bus to never-ever land."


---
Last edited by wethepeople; 11-30-06 at

11:41 PM

.

12-01-06, 01:41 AM
Senior Member
Join Date: Aug 2005
Location: Malaysia
Posts: 1,738
Bikes: 2017 Specialized Roubaix, 2007 Giant Anthem, Polygon Quatro
Mentioned: 1 Post(s)
Tagged: 0 Thread(s)
Quoted: 97 Post(s)
Likes: 0
Liked 0 Times in 0 Posts
at least in your country people uses proper BMX bikes, kids here they use any bikes they can own, even cheap full suspension bikes are being modified to become BMX, although they usually break because the component are not BMX