Todays ride

10-06-07, 08:43 PM
Senior Member
Join Date: Aug 2007
Location: Fairmont WV
Posts: 133
Bikes: GT Ricochet, Mongoose Villain
Mentioned: 0 Post(s)
Tagged: 0 Thread(s)
Quoted: 0 Post(s)
Likes: 0
Liked 0 Times in 0 Posts
Todays ride
---
Place Wisp Ski resort near Deep Creek Lake Maryland.
Bike rented Giant Rincon.
Weather sunny 70-80 degrees.
The trip; The park isnít that hard to find but could be better marked. The only sign we saw happened to be about a mile past the park entrance. It is the dead season now so when we arrived there were not a whole lot of people. I did spot some nice bikes in the parking lot though but didnít get to snap any pics. There were also some pretty nice cars in the lot too including a BMW M5. There were a few races going on but no spectators.
The trails were nice but could have been better marked. This is probably due to the time of year. The only bikes available to rent to two 16Ē Giant Rinconís which suited there purpose well. The guy we spoke to about renting them told us they just sold the majority of there bikes. I guess they do that at the end of every season because they need the space for skis. The 16Ē frame worked well for me but my buddy is 6í3Ē so it was a little small for him.
They had at least seven different levels of trails ranging from the easy green dot trails to the double black diamond trail free ride trails. We stuck with the mid pack blue square and single black diamond trials. The trails consisted of single track with some free-ride type bridges and a few small drops. There were some rocky spots but the Rincons Fork seemed to do a good job soaking them up. It really showed me how bad the fork on my Ricochet is. The tires were pretty worn making the lose dirt a little tricky and when my rear brake cable came lose from the frame bracket I ended up sliding off the trail on my knee. The trail we spent most of the time on intersected with the last stretch of the down hill race course which was all moguls banks and jumps and that was fun.
All in all I would recommend The Wisp to any one. The area offers something for every one. Sorry no trail pics but I did get a few of the resort and the road back to WV. Hope I didnít just waste 2 minutes of your time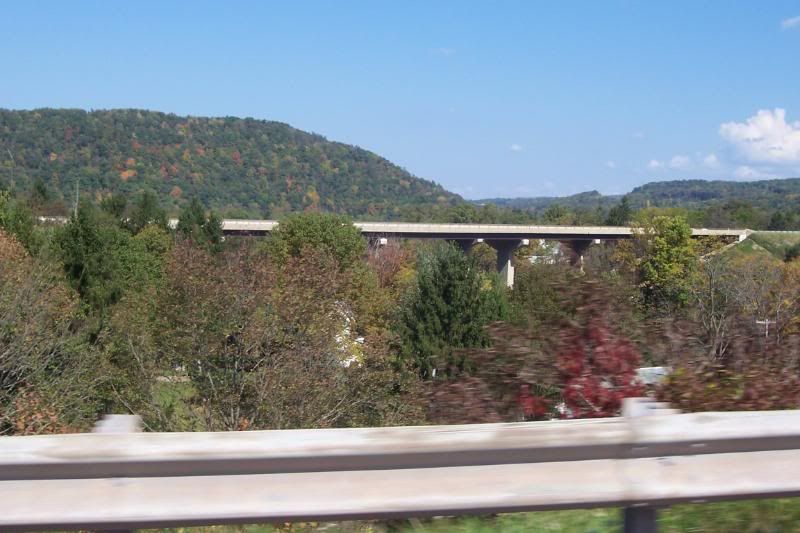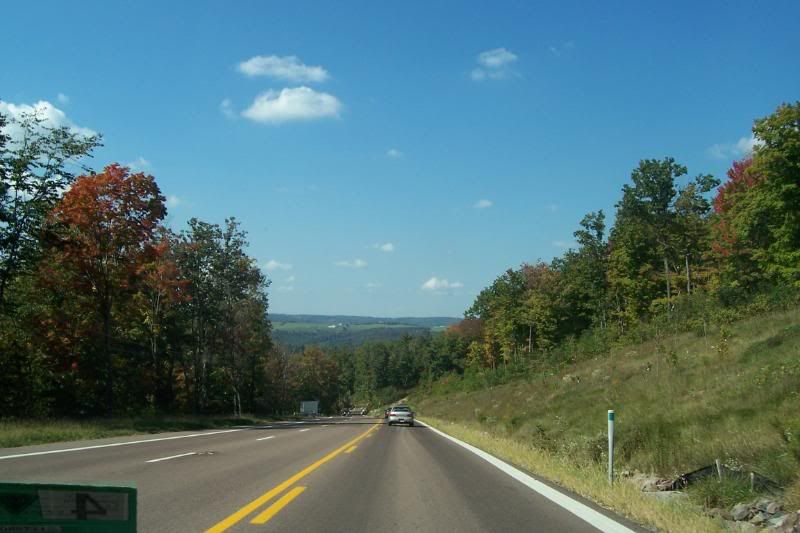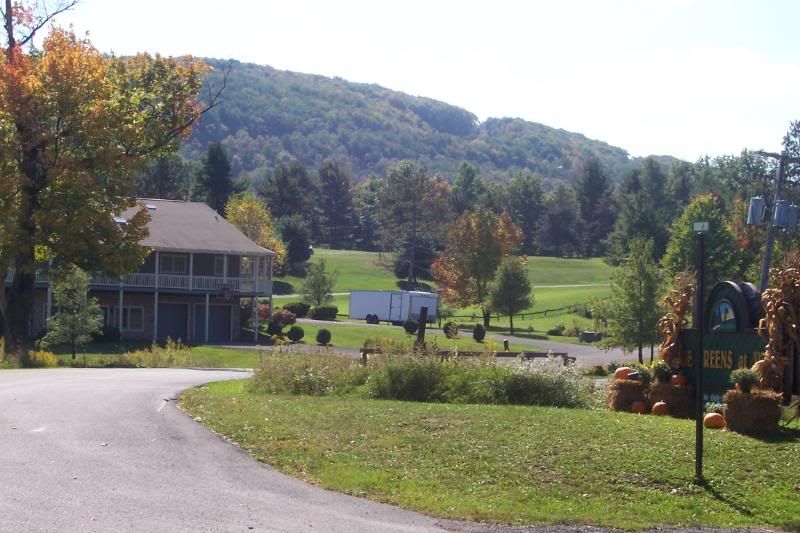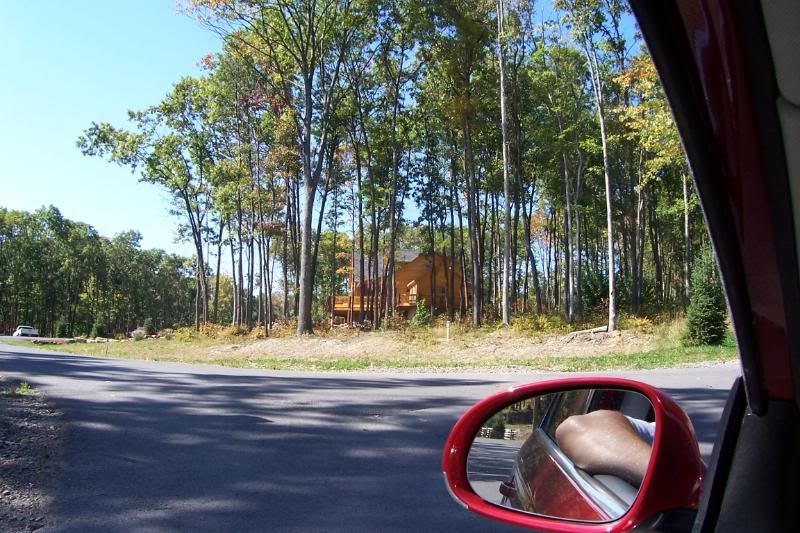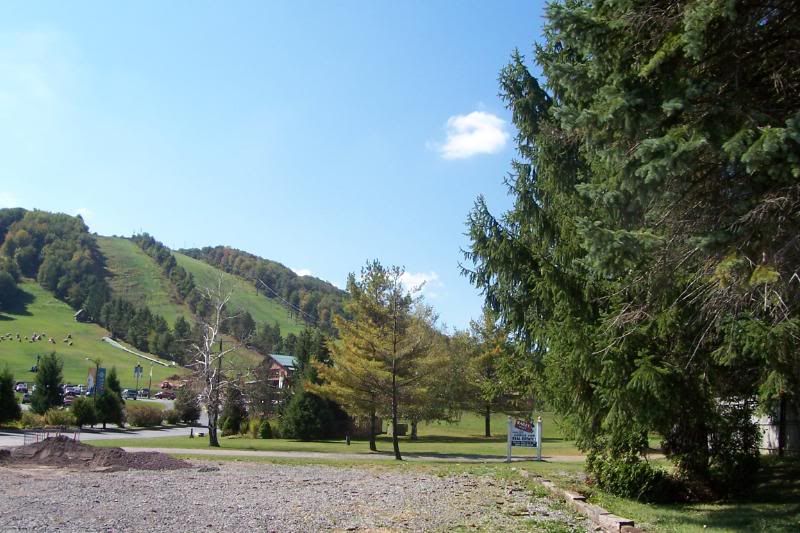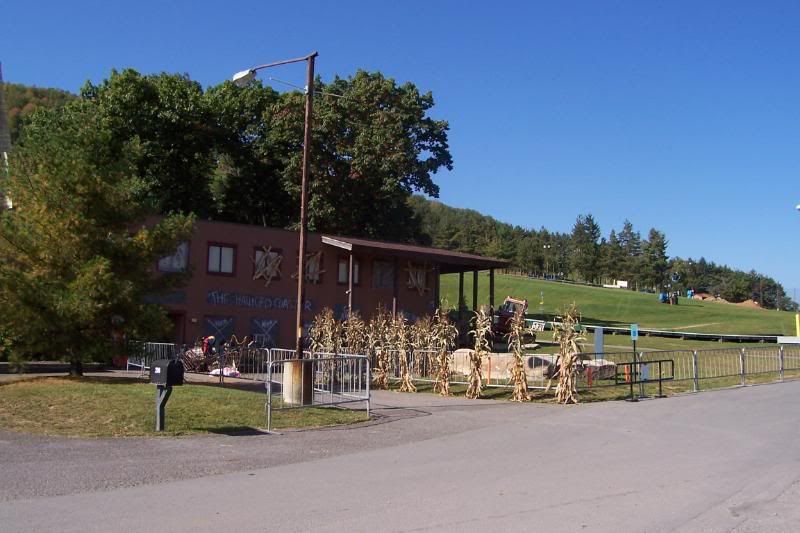 http://s23.photobucket.com/albums/b3...=1191723175500

10-06-07, 08:49 PM
Throw the stick!!!!
Nice report, sounds like a fun trip.
__________________
I may be fat but I'm slow enough to make up for it.