Crazy mountain bikers get a monument

08-27-12, 02:02 PM
Retro on steroids
Join Date: Feb 2006
Location: Marin County, California
Posts: 408
Bikes: Breezer Repack 650-B, 2013 Trek Rumblefish, 2011 Gary Fisher Rumblefish II, Gary Fisher HiFi 29er, 1983 Ritchey Annapurna, 1994 Ritchey P-21, 1978 Breezer #2 and LeMond road bike
Mentioned: 9 Post(s)
Tagged: 0 Thread(s)
Quoted: 94 Post(s)
Likes: 0
Crazy mountain bikers get a monument
---
Mountain bike racing started in Fairfax, California with the Repack downhill races between 1976 and 1984. At first the town was a little undecided about its place in bicycle history, but then over the next few decades thousands of mountain bikers came to town and spent millions of bucks.
That turned things around. Fairfax's economy hums along nicely on two wheels, and now the town has erected a permanent recognition of the guys everybody laughed at while they were changing the world.
Although the entire project is not complete, yesterday Fairfax blocked the main street for a festival called "Streets for People," and the main motif of the project was unveiled.
The project was paid for thorough donations, and donors receive recognition with their names on ceramic "sprockets."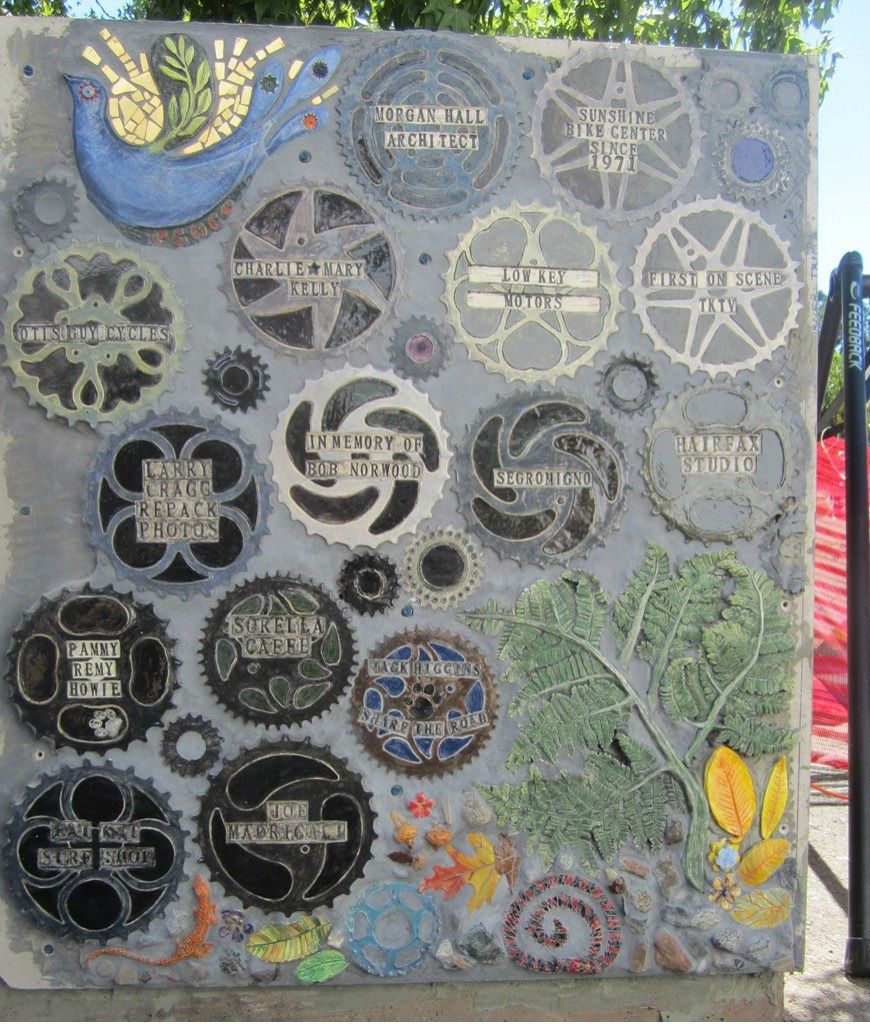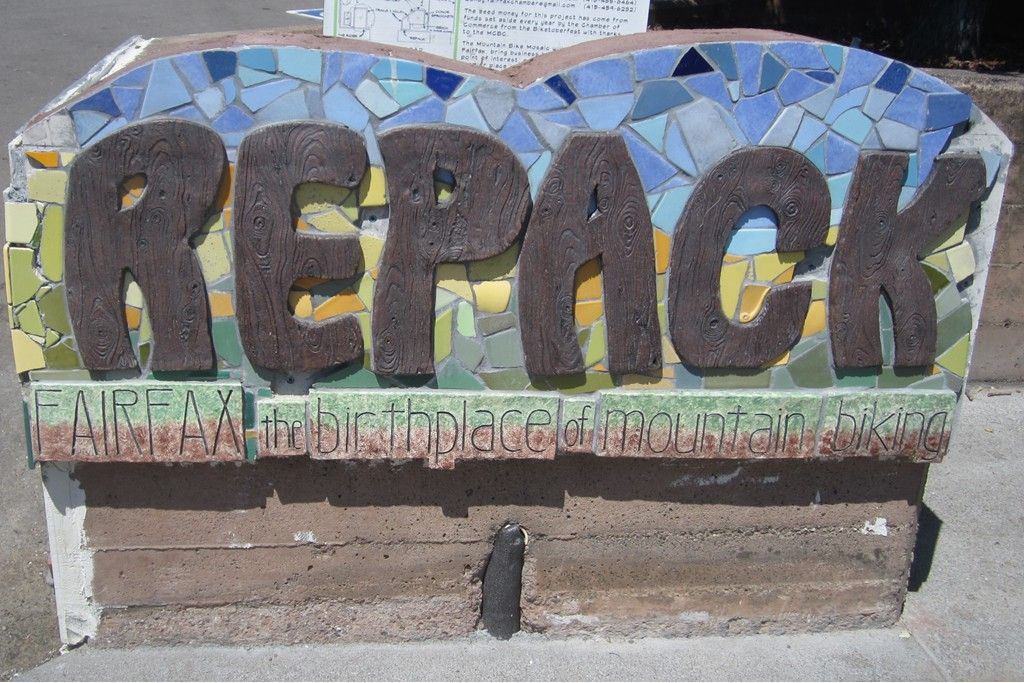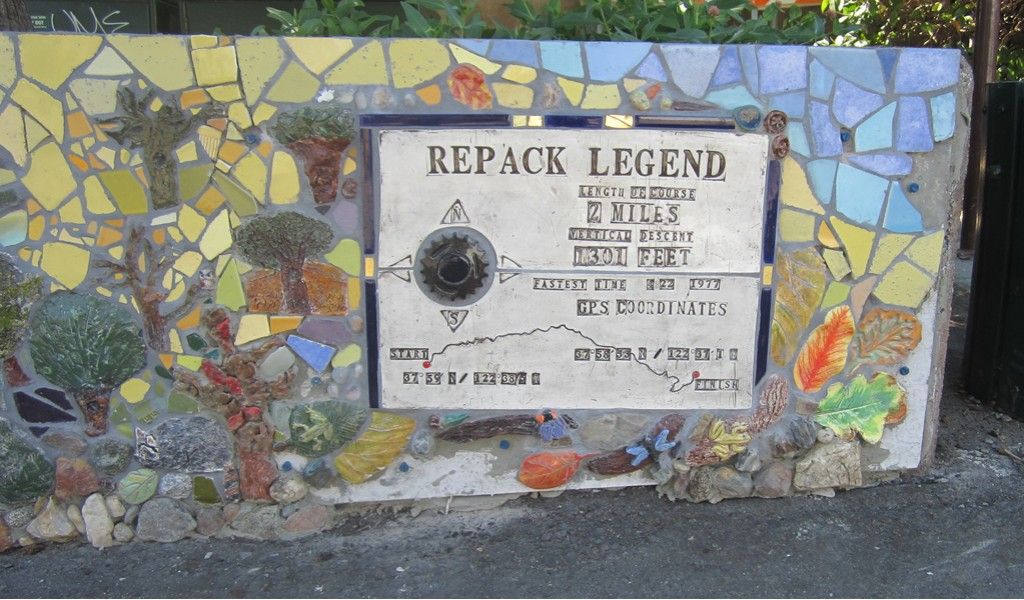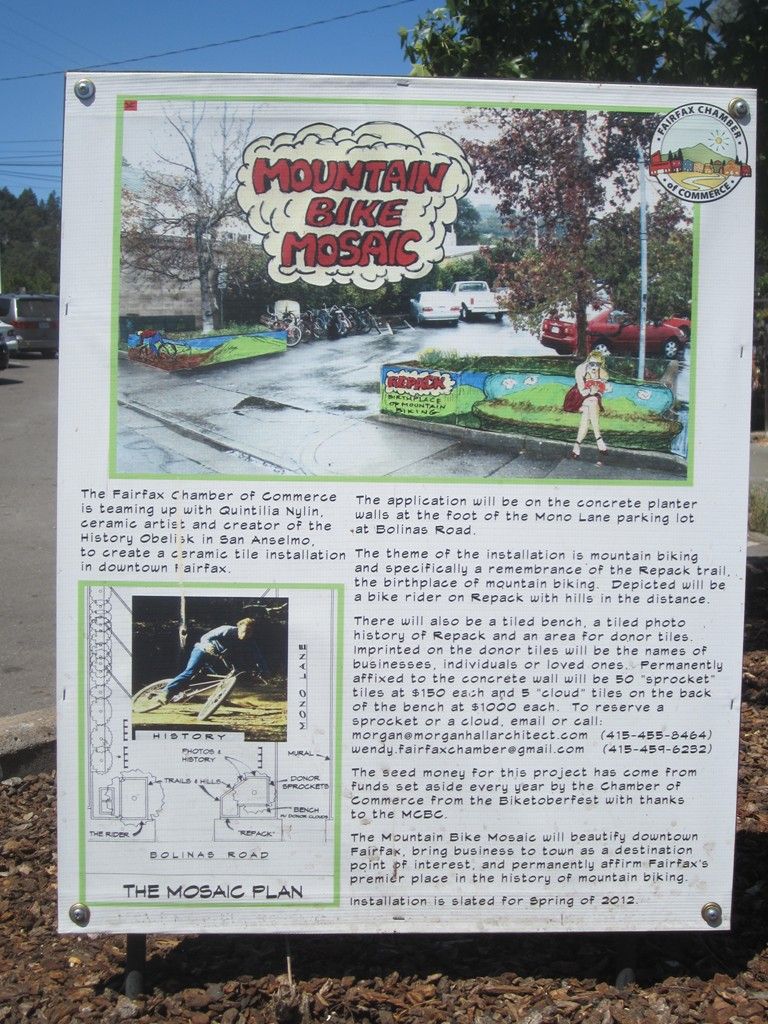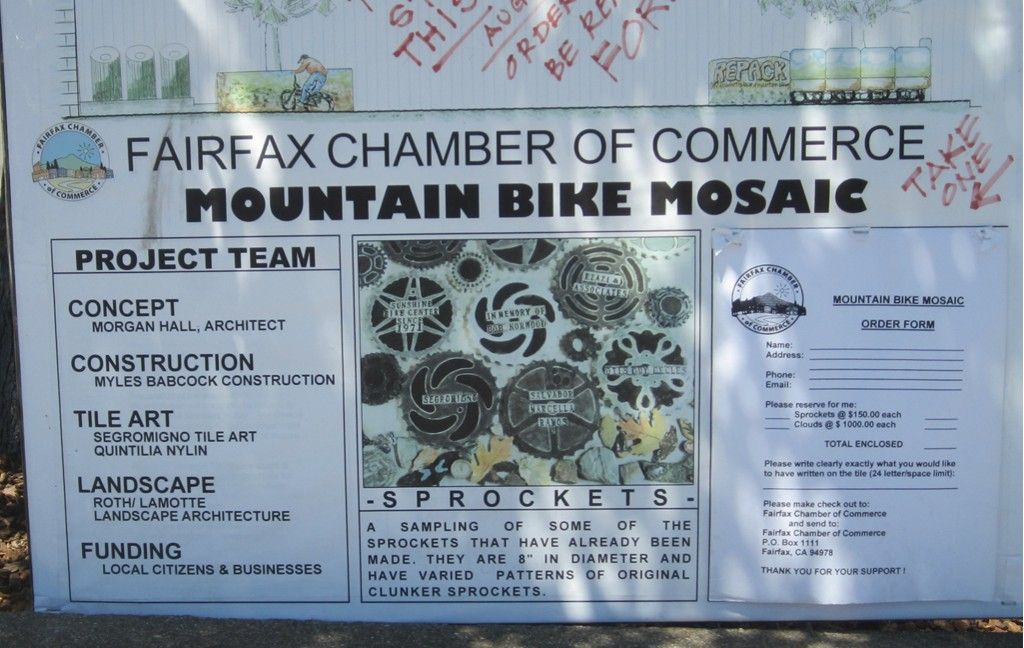 The image of the "Repack rider" shown at the top is a reversed version of this 1978 photo of me.

08-27-12, 02:10 PM
Pedals, Paddles and Poles
Join Date: Oct 2009
Location: Vegas Valley, NV
Posts: 5,495
Bikes: Santa Cruz Tallboy, Ridley Noah, Scott Spark 20
Mentioned: 10 Post(s)
Tagged: 0 Thread(s)
Quoted: 1233 Post(s)
That is an awesome tribute. Mountain bikers so have economic sway. Henderson, NV is trying to compete with Boulder City, NV's Bootleg Canyon. Too much money goes down the highway every weekend. And its all for good clean healthy fun. Plus it keeps the Urgent Cares busy on weekends.

Your post is great.
__________________
I think its disgusting and terrible how people treat Lance Armstrong, especially after winning 7 Tour de France Titles while on drugs!

I can't even find my bike when I'm on drugs. -Willie N.
Thread
Thread Starter
Forum
Replies
Last Post
Clydesdales/Athenas (200+ lb / 91+ kg)

Posting Rules
You may not post new threads
You may not post replies
You may not post attachments
You may not edit your posts
---
HTML code is Off
---