One thing that we are missing in New York City

07-11-19, 01:20 PM
Senior Member
One thing that we are missing in New York City
---
There is one thing that New York City does not have that I really wish we had: signs at the border crossings.
When I am riding my bike in New Jersey or on Long Island, I see a sign welcoming the traveller to each new municipality. Hoboken has the nicest one.
And when I am crossing New York City line out of the City, there is usually a sign announcing the entry into Nassau County or Westchester County.
But, coming the other way, there is no ornate "Welcome to New York City" sign. There is not even a standard green sign saying simply "New York City"; when I was a kid growing up out in eastern Queens, there was one of these at the City line on Hillside Avenue, and I used to love riding out there just to look at it.
All we typically have at the border is the black-and-white "NYC Law" sign about the prohibition against right on red.
That's not good enough! We need signs that welcome people to our City, like Philadelphia has!
When I made my ride from New York to Washington, I was overjoyed when I passed the sign at that city's border on 16th Street NW.
Seeing signs like this makes riding so much more fun. I truly lament the fact that we don't have them here in New York City.

07-11-19, 06:22 PM
There's a sign on the Belt heading east at the Brooklyn/Queens border. I think it's says "Leaving Brooklyn, FuhGedABoutIt".

07-12-19, 12:01 PM
Senior Member
That's true. And also on the Belt Parkway is a nice sign calling Queens "The World's Borough", reflecting the fact that it is the most ethnically diverse place in the world.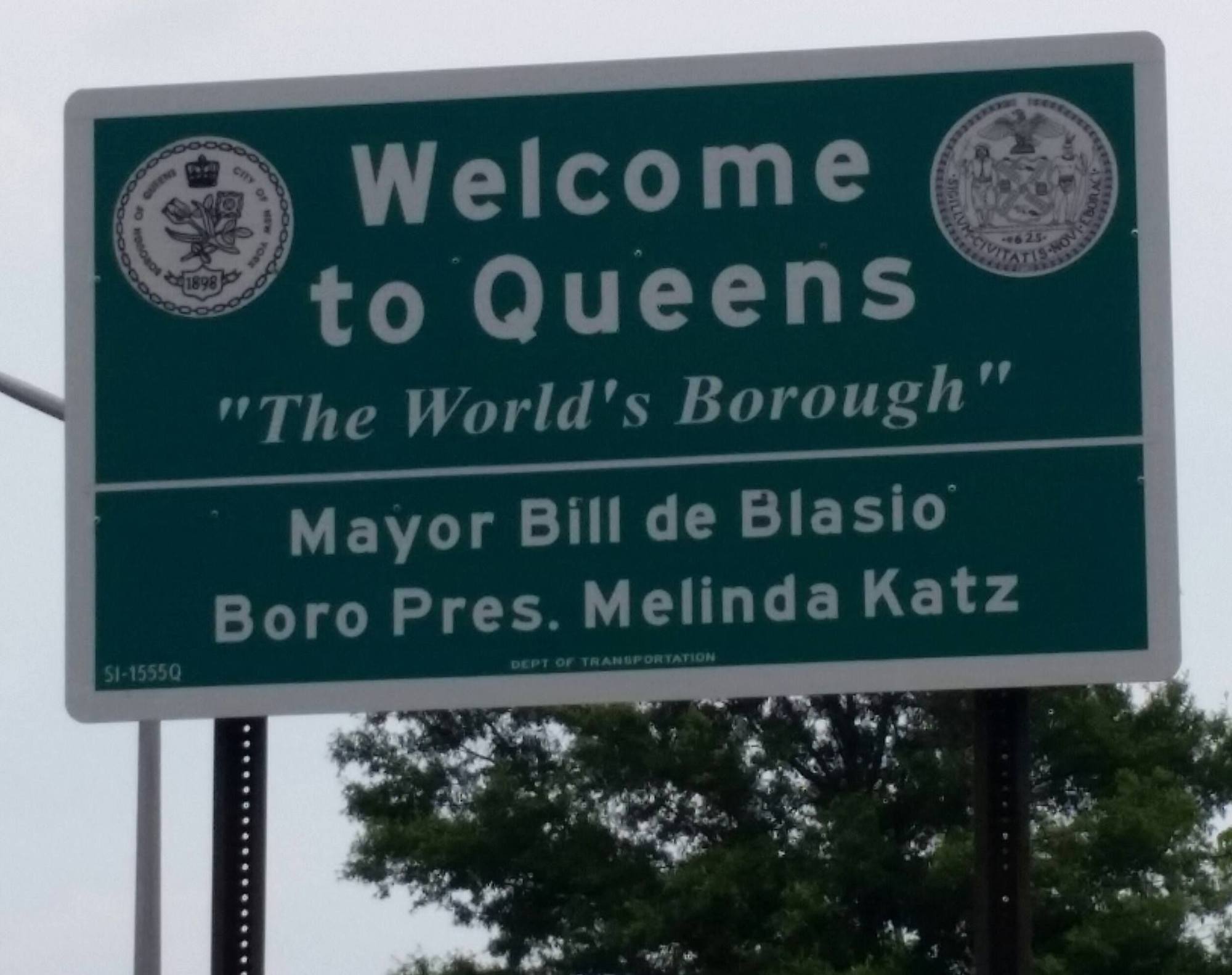 And on that sign, along with the New York City seal, is the beautiful Queens seal.
There are also nice signs on the Triboro Bridge announcing arrivals into Manhattan and Queens; these signs use the imagery of the boroughs' flags.
(There probably is one for the Bronx as well. But I have not seen it.)
This makes me realise that we should have a lot more markings of borough borders. I live right near the Brooklyn-Queens border in Woodhaven; and, when I ride to work, my route takes me up the border that lies in the middle of Cypress Avenue. I'd love to see some signs at these borders.
But most important are signs at the City's boundaries.

07-12-19, 12:27 PM
Senior Member
Join Date: Jan 2010
Posts: 22,402
Mentioned: 163 Post(s)
Tagged: 1 Thread(s)
Quoted: 8636 Post(s)