Long Island: Good Ride Today?

07-27-22, 06:50 PM
Senior Member

07-27-22, 11:02 PM
Senior Member
Join Date: Dec 2019
Location: South Shore of Long Island
Posts: 2,099
Bikes: 2010 Carrera Volans, 2015 C-Dale Trail 2sl, 2017 Raleigh Rush Hour, 2017 Blue Proseccio, 1992 Giant Perigee, 80s Gitane Rallye Tandem
Mentioned: 9 Post(s)
Tagged: 0 Thread(s)
Quoted: 795 Post(s)
Originally Posted by
kaos joe
Hadn't seen his blog, but we chatted during the wait for the kids to race. I also took a pic of the two bikes in the wild together. I didn't recognize him but I did his son, he's on the same team, Star Track, as my two kids. I expect we'll meet again on Fri if his kid is racing track nats, my oldest is in the 11-12 girls group and I'm hoping she'll podium this year. Got 8th last year, and all but two of the faster kids have aged into the next category while she's a lot faster this year.

07-28-22, 03:03 PM
Senior Member
Saturday 23 July went west on Jericho Turnpike, north on Francis Lewis Boulevard, and west again on Hillside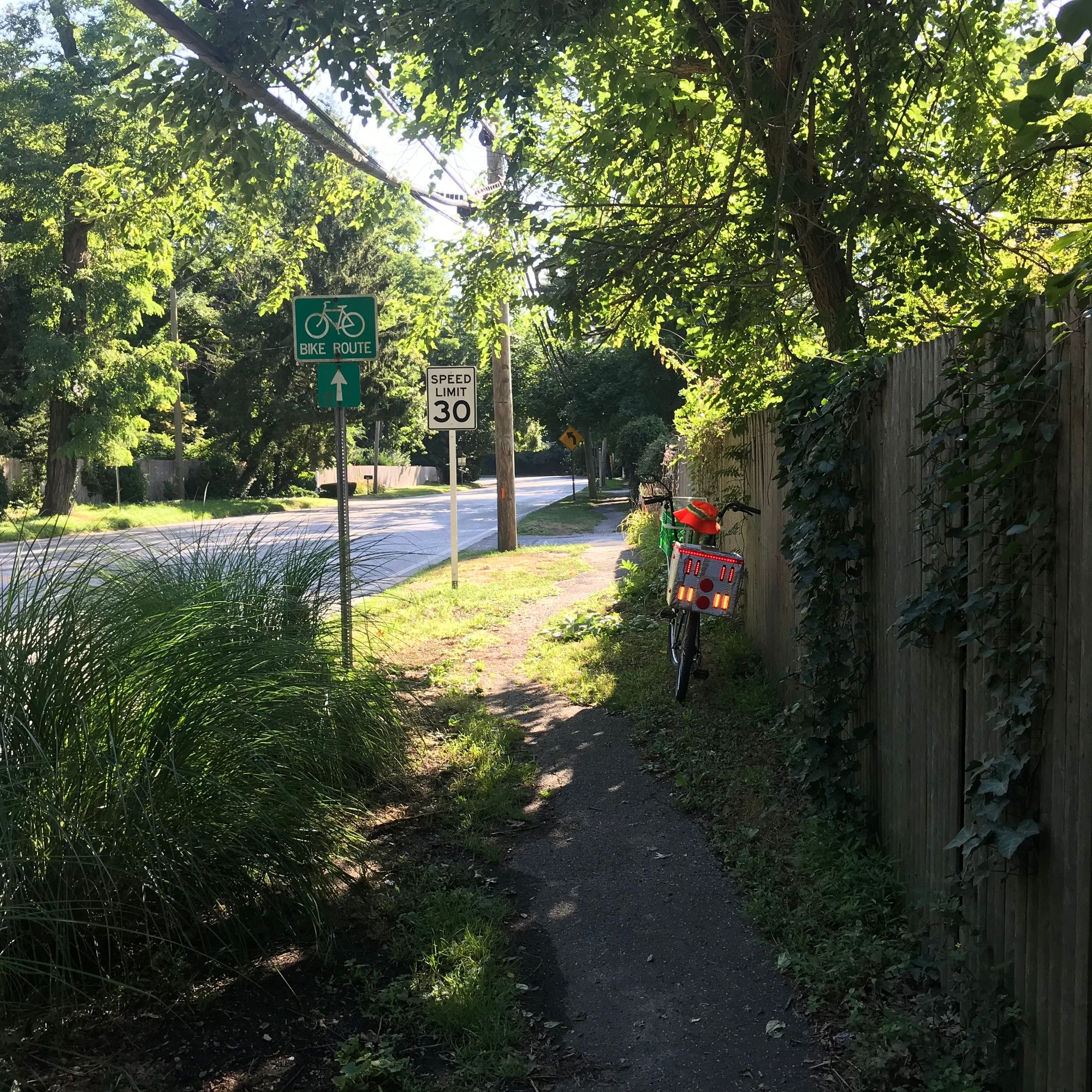 Wednesday 27 July
Bayville, coming out of the IGA parking lot.
Jose from the Landing showed me his new ebike
Planting Fields Road
Late post, rode Bayville Oyster Bay circuit, stopped at IGA to purchase paper goods. Have bought tubeless rim tape so no more blowouts from that spoke hole.
Landscaped Horse Hollow Road , Bayville Road, and Chicken Valley Road, Iím running out of roadside vegetation.
---
Last edited by hotbike; 07-28-22 at

03:36 PM

.

07-28-22, 04:15 PM
Senior Member
Hereís a video of the Strip in Bayville

07-31-22, 09:01 AM
Senior Member
Forest Park in Queens
Queens Boulevard Bike Lane
Queens Boulevard Bike Lane
Under the CSX Fremont Secondary on the Queens Boulevard Bike Lane
Queens Boulevard Bike Lane
Moynihan Train Hall
Woodside
29 miles yesterday. From my house to Forest Park, Myrtle Avenue, to Woodside. No eastbound service from Woodside, had to go to Penn. Rather than waste the free ride, went to 39th street and back to Penn. Forced to take Hempstead train to Garden city and ride three miles to East Williston ( bike cannot go aboard bus) . Ate two slices of pizza at East Williston, waited an hour for the train home.

08-04-22, 11:55 AM
Senior Member
"......what a long, strange trip it's been....."
Thread
Thread Starter
Forum
Replies
Last Post

Posting Rules
You may not post new threads
You may not post replies
You may not post attachments
You may not edit your posts
---
HTML code is Off
---