I know its supposed to go in the sale thread but this is directed towards Sacramento Nor-Cal area so I dont have to ship anything.
I am looking to trade my Fully Downhill ready Big Hit for a 56cm or L road bike.
If you have any questions or know someone that may want to trade please let me know. I am looking for a road bike for the winter and would rather not buy one and have two bikes. I need it to train on for the winter and would make a great Downhill/Free ride bike for someone. I am 5'11 and it fits me great.
All parts were put on with quality in mind.
I am open to anything for trade just keep in mine this bike has over $2500 into it and is amazing. Please email if you have a newer 56cm Road Bike that you are willing to trade straight up for. I am very interested in trading it as I need it for this winter. Please email me with any questions or offers. Thank yo
Frame: Specialized Big Hit Spec Medium/Large (17-18")
Forks: Risse Racing Trixxxy Inverted 7" OF TRAVEL!($895
http://risseracing.com/forks.shtml
)
Fork Guards: Risse Racing Carbon Fiber ($99
http://risseracing.com/product_accessories.shtml
)
Rear Shock: Risse Racing Air/Coil Jupiter 5R ($400
http://risseracing.com/coilshocks.shtml
)
Shock Coil: Fox 650-235
Wheels: Sun Ditch Witch
Tires: Michelin 2.8 DH
Brakes: Hayes HMX-1 Mechanical Disc 8" Rotors front and back
Levers: Avid
Derailer: Shimano Deore XT
Cranks: FSA Pounder Bash
Chain Guide: 2007 Truvativ Team Boxguide
Pedals: Odyssey Platforms
Seat: SDG USA
Bars: Easton EA30
Headset: Crane Creek
Grips: Yeti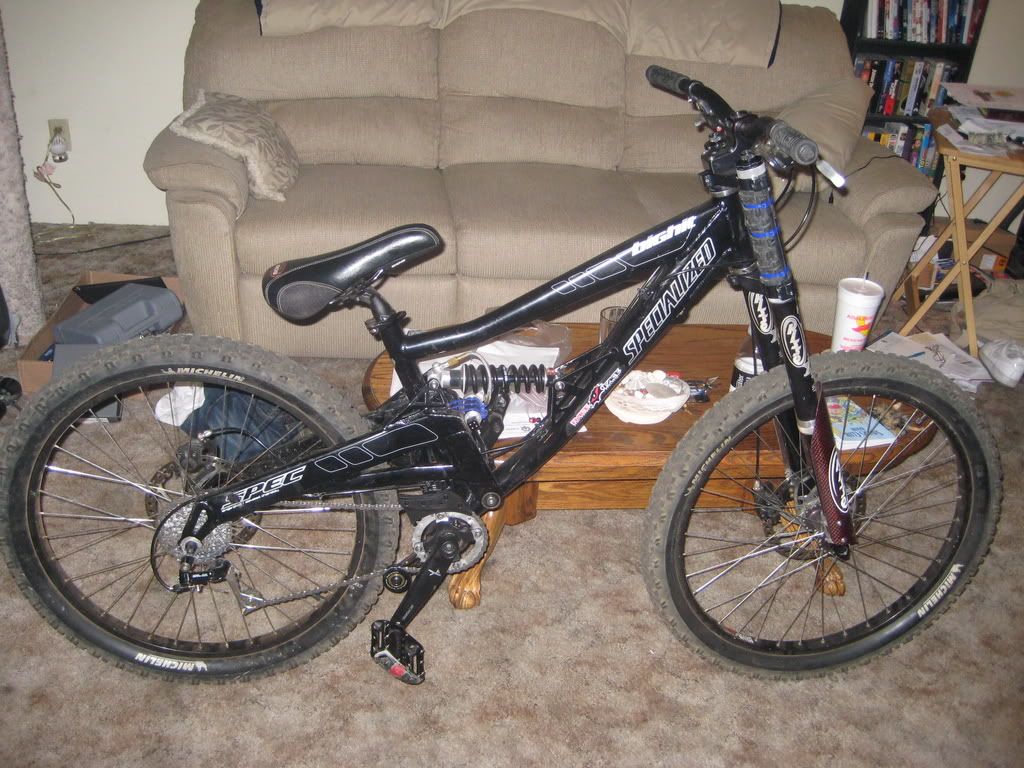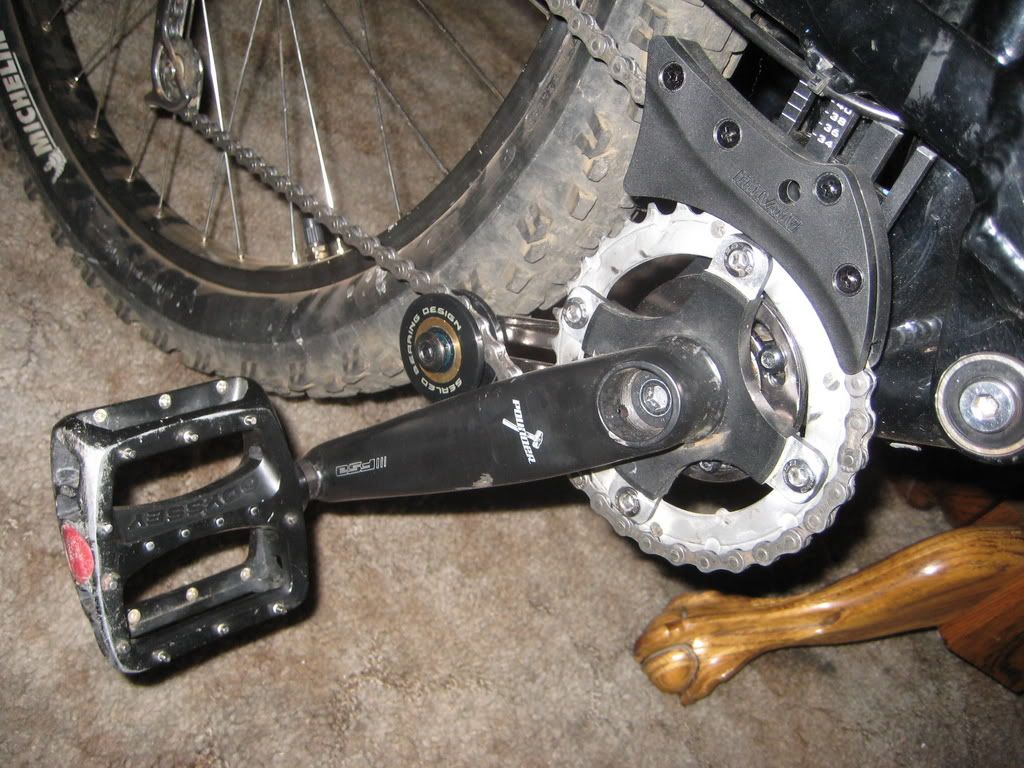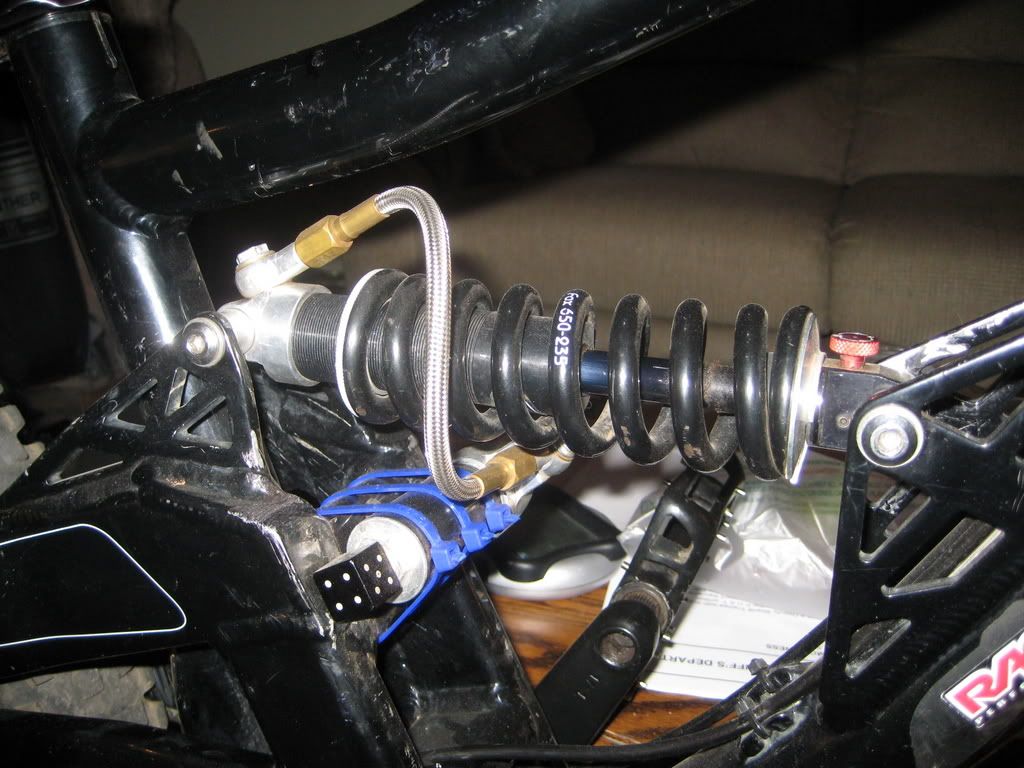 Any other information please feel free to email me with questions.