Death Ride training

01-17-09, 11:11 AM
Senior Member
Join Date: Jan 2007
Location: NorCal
Posts: 1,695
Bikes: Kestrel Talon
Mentioned: 0 Post(s)
Tagged: 0 Thread(s)
Quoted: 0 Post(s)
Death Ride training
---
Hey, guys,
You all know that I've trained with TnT for the last few years for the Death Ride. In addition to the normal reasons people train with TnT (raising money for a great cause, being part of a great team of friends that you're likely to stay in touch with, doing something you've never done before), the Death Ride team is special. You get the benefit of a proven program designed specifically for a longer, harder ride that works equally well with experienced cyclists and couch potatoes (insert picture of me 2 years ago!). The coaches are great - they really take a personal interest in how you're progressing, and that stays even after the season is over. You'll receive 6 months of coaching in every aspect of endurance cycling, have access to fully SAG-ed training rides every weekend as well as a high-altitude training camp, and be guaranteed entry to the event (the first 50 registrants to the program).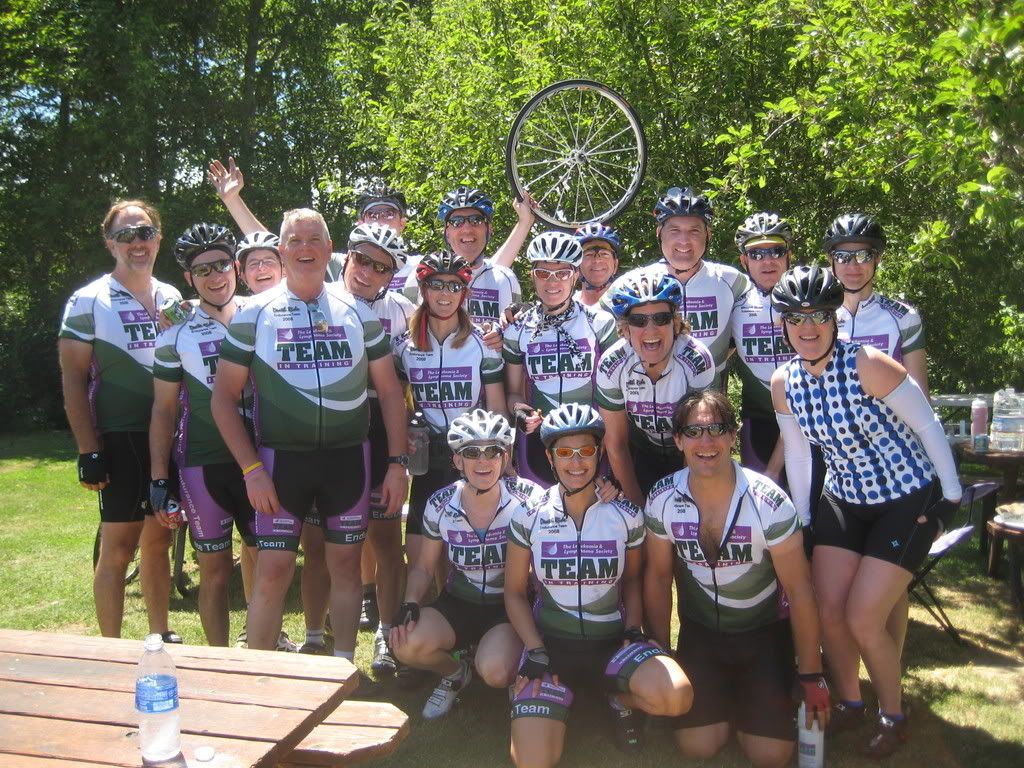 If you'd like to learn more Contact Marimikel at 415-625-1119 or
[email protected]
for more information.
This year promises to be even better - because you get to train with our very own JoBob!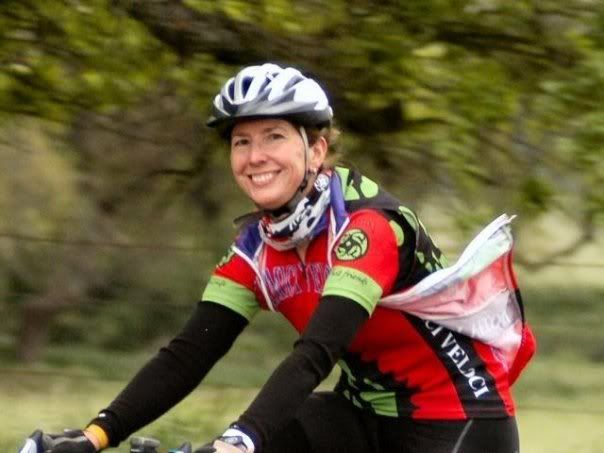 TnT gets an allocation of guaranteed entries, so if you missed out on the active.com madness, this is also an opportunity to get in without resorting to Craigslist. The training season is starting in February, so this is the time to sign up if you're considering it.
Hope to see you on the road!
JB
edit: I almost forgot - for anyone who has time to ride during the week, I'll be putting in some miles getting my base back (I've been lazy the last couple of months!)
---
Last edited by jonathanb715; 01-17-09 at

11:47 AM

.

01-31-09, 04:15 PM
back of the autobus
Join Date: Dec 2003
Location: Folsom, CA
Posts: 743
Bikes: Lynskey R230, Rivendell Bleriot
Mentioned: 0 Post(s)
Tagged: 0 Thread(s)
Quoted: 0 Post(s)

01-31-09, 06:28 PM
Spinning like a gerbel
Join Date: Jul 2005
Location: Silicon Valley
Posts: 7,957
Bikes: Seven
Mentioned: 0 Post(s)
Tagged: 0 Thread(s)
Quoted: 2 Post(s)
Scared them off??? I figured with a pic like that, they'd be coming out of the woodworks.


02-01-09, 05:58 PM
Team Embolism
Join Date: Aug 2006
Location: Marin County, CA
Posts: 69
Bikes: Pegoretti, Merckx (stolen by a murderer), Colnago, Ducati 696
Mentioned: 0 Post(s)
Tagged: 0 Thread(s)
Quoted: 0 Post(s)
Jobob is a great draw for sure! We're really excited to have her on the team this year!


Posting Rules
You may not post new threads
You may not post replies
You may not post attachments
You may not edit your posts
---
HTML code is Off
---