Senior Member
Join Date: Feb 2006
Location: Boise, Idyho
Bikes: '04 fisher 29er, NYC Bikes CityFixed
Posts: 676
Mentioned: 0 Post(s)
Tagged: 0 Thread(s)
Quoted: 0 Post(s)
Inversion Excursion-Jan 18th, Boise ID
---
Just passing the wrd.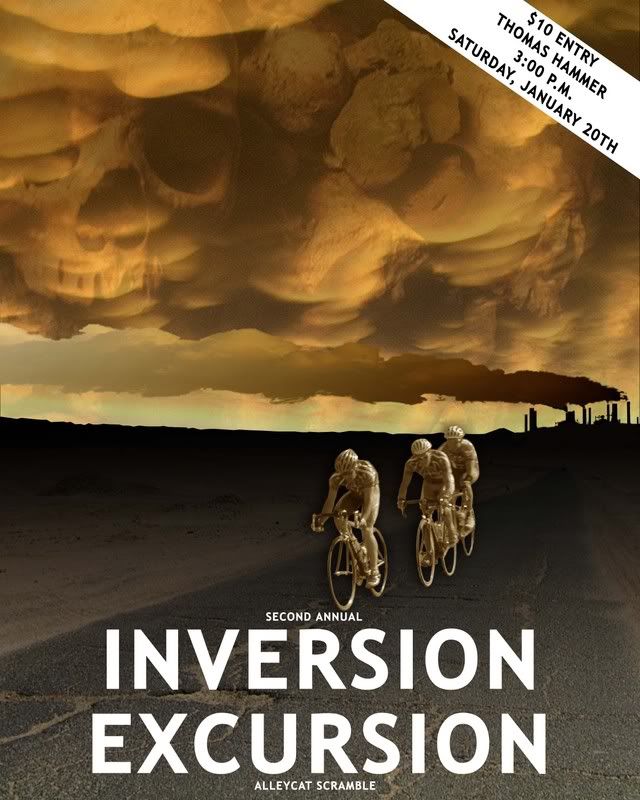 Thats right boys and girls. It's time once again to get out and scramble under the cold and gloomy inverted Boise skies. Race is to be held on January 20th at 3:00 PM. We will be starting at Thomas Hammer Coffee downtown, the entry fee will be ten dollars with all proceeds being donated to the Idaho Velodrome and Cycling Park fund. We are expecting lots of good prizes and will be doing a mens and womens division. We hope to see lots of people out for this one, so dress warm and tell all your friends. See you there
I won't be riding so that coveted 15th-20th place will be wide open.