FS: Shimano Nexus 7-speed internal gear hub/wheel/shifter

06-30-19, 05:39 PM
Awkward Rider
FS: Shimano Nexus 7-speed internal gear hub/wheel/shifter
---
This is a 26" wheel with a Shimano Nexus 7-speed internally geared hub with a coaster brake. It is a high quality alloy rim, 19mm width, presta, and includes the tire and tube as well. Twist grip style shifter. This set is a take off from a bike I just bought a month ago. It's got about three miles on it, just from test riding, and has never seen rain. I replaced it with a hub motor wheel as part of an ebike conversion.
The machine it came off was a Pfiff Primo reverse trike, but it would work in any bicycle that can run on a 26" wheel and has ~135mm rear dropouts.
I'd like to get $100 plus shipping but I am open to offers. It would be a shame to leave this nice equipment gathering dust. I am in Michigan, USA, and would rather not deal with international shipping. Thanks!
Sale includes all these parts
Gear side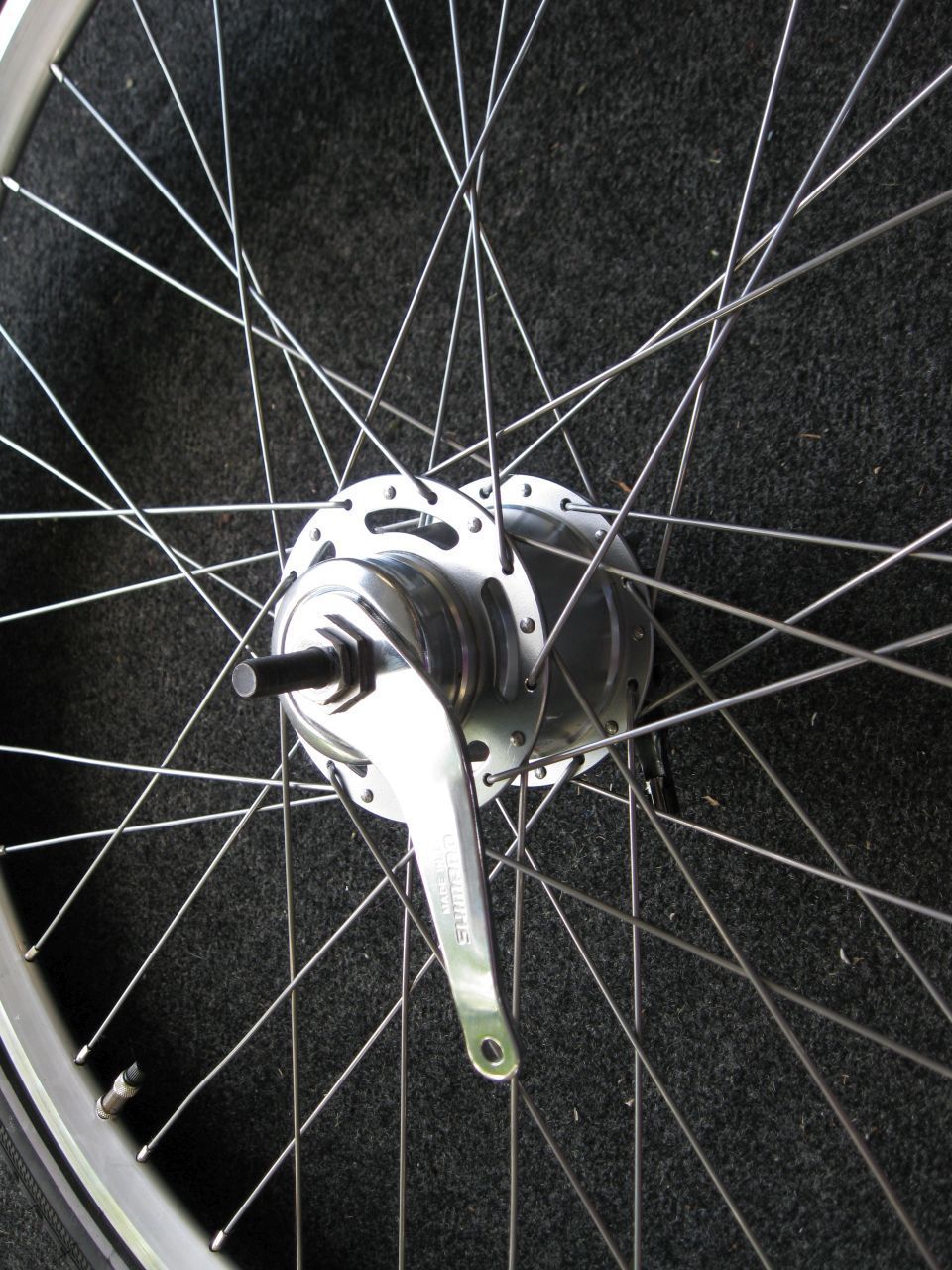 Torque arm side
Close up of shifter and parts
Close up of rim
Close up of tire

07-08-19, 09:12 AM
Awkward Rider
I went on UPS for a quote. I said the package would be 30" x 30" x 8" and weigh 15 pounds. I'm guessing it will actually be smaller and weigh less, but I haven't got it boxed and packed and I don't have a scale. I am just trying to get a maximum likely number. Anyways their website said it would be $45 for UPS Ground. If you prefer a different shipment method feel free to get quotes. I can take it to UPS or FedEx or Post Office, it is all the same to me.
Thread
Thread Starter
Forum
Replies
Last Post
Classic and Vintage Sales
Classic and Vintage Sales
General Cycling Discussion

Posting Rules
You may not post new threads
You may not post replies
You may not post attachments
You may not edit your posts
---
HTML code is Off
---